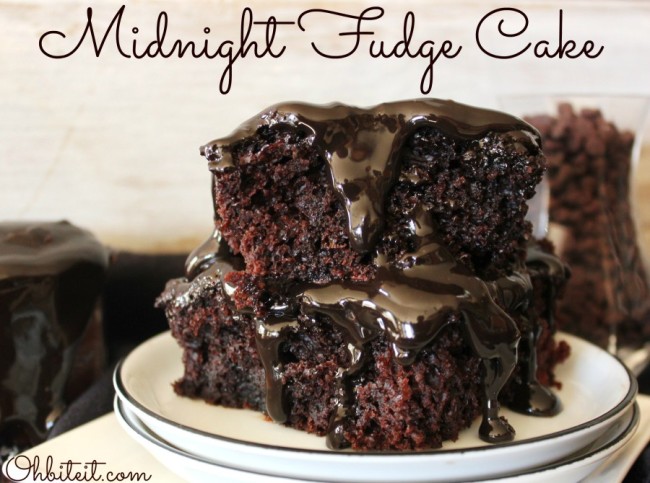 What can I say, I love Chocolate!  ~Give me dark, semi-sweet, milk, white, I don't care..just gimme!  I'll never turn it down, but…since this sinfully sweet, succulent concoction came into my life, I totally have a new favorite way to get my Chocolate on!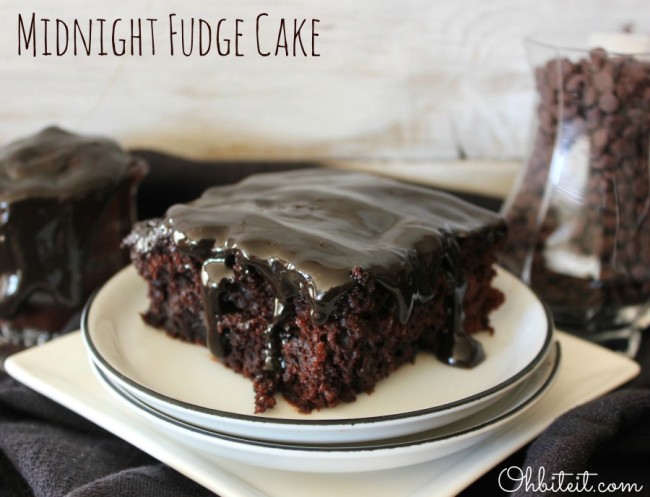 Midnight. Fudge. Cake. is literally all of those 3 things, and SO much more.  Midnight for its intensely deep, dark almost black Chocolate color.  Ohh, and the fact that it's a treat totally worthy of the best alone time for snacking ever~Midnight!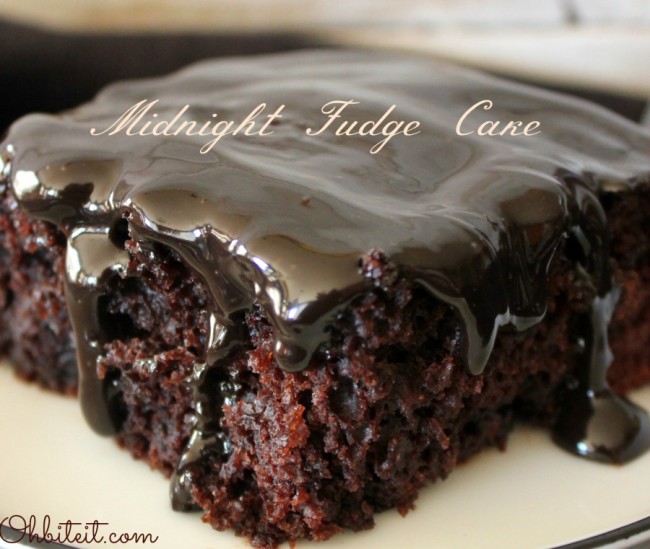 And Fudge because it has actual dark, fudgy Brownie Batter swirled into the rich Chocolate Cake that makes it a super moist, and dense fudge-like cake.  The best cake you'll ever have!  It's a seductive, Chocolate indulgence like nothing you've ever experienced before or could ever dream of experiencing again! ..just kidding, you can make this as many times as you'd like..lol! 😉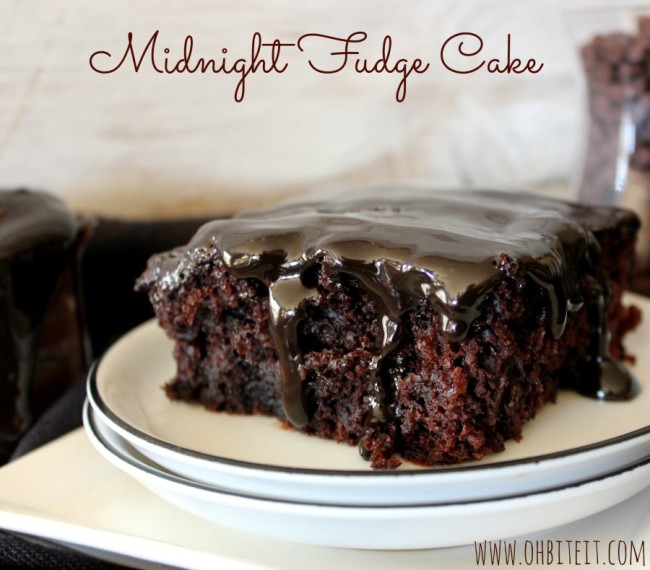 What you'll need for at least 10-12 midnight Snacks: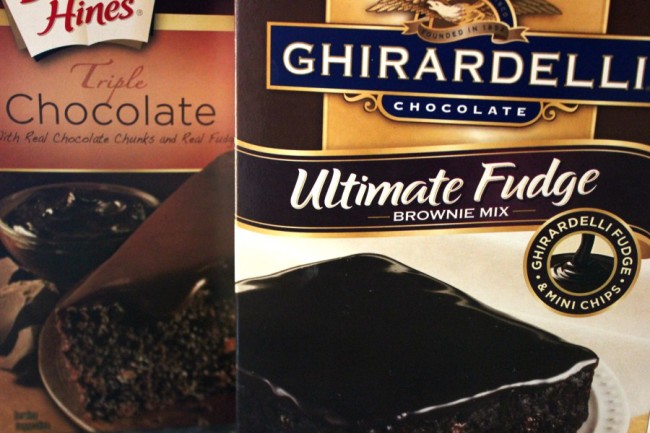 One box of Triple Chocolate cake Mix..(I only used half)
One box of Ultimate Fudge Brownie Mix..with included Ganache (I only used half)
a 9×13 baking pan
Directions:
I used half of each box and it made a normal amount of cake.  Feel free to use the entire boxes, for 2 9×13 pans.
In one bowl I mixed the Cake mix, splitting the ingredients in half accordingly.
In another bowl I mixed the Brownie Batter, splitting the ingredients accordingly…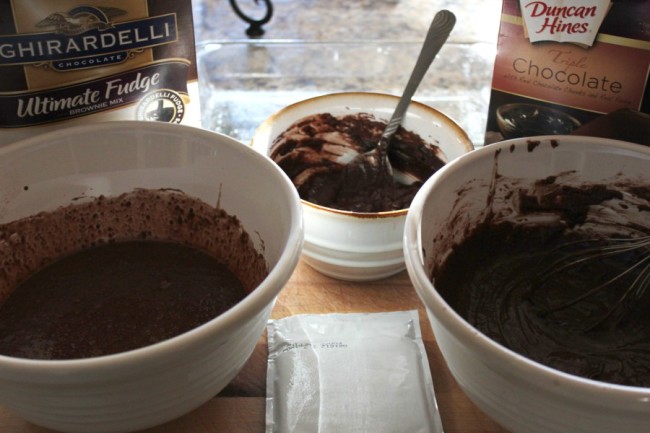 Combine both mixing bowls into the baking pan, swirl them together a bit, and bake it at 350 degrees, for approx. 30 minutes or until it's baked through.
Let it cool and gently poke some holes into it with a fork…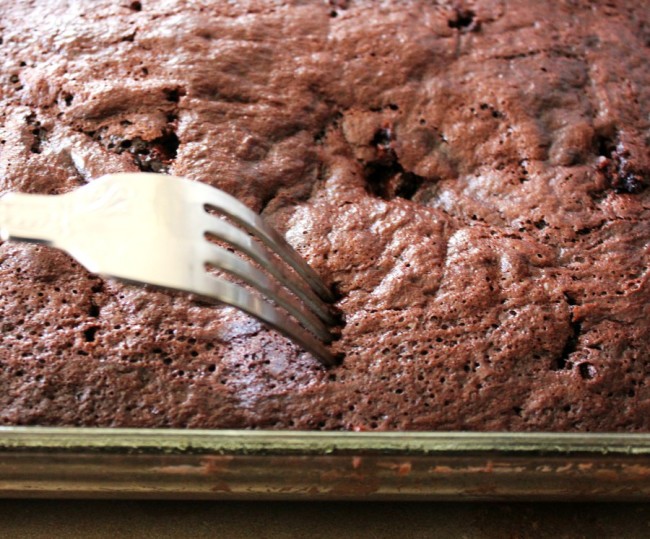 Now pour the included Ganache all over the top of the cake…if you need more Ganache, use some Fudge  Topping from a jar.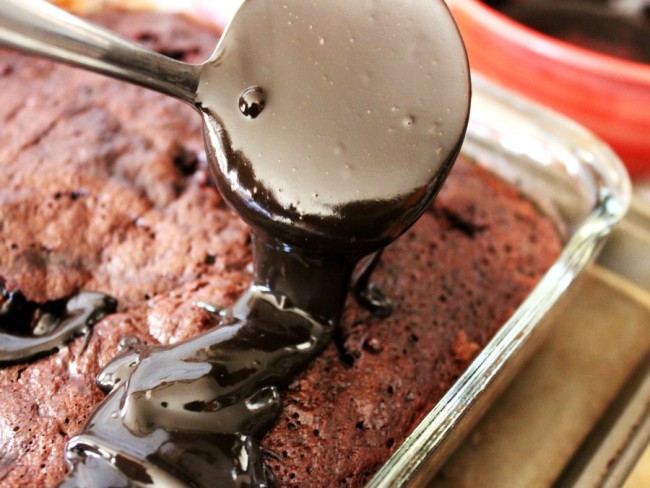 …and serve up a big, moist plate full…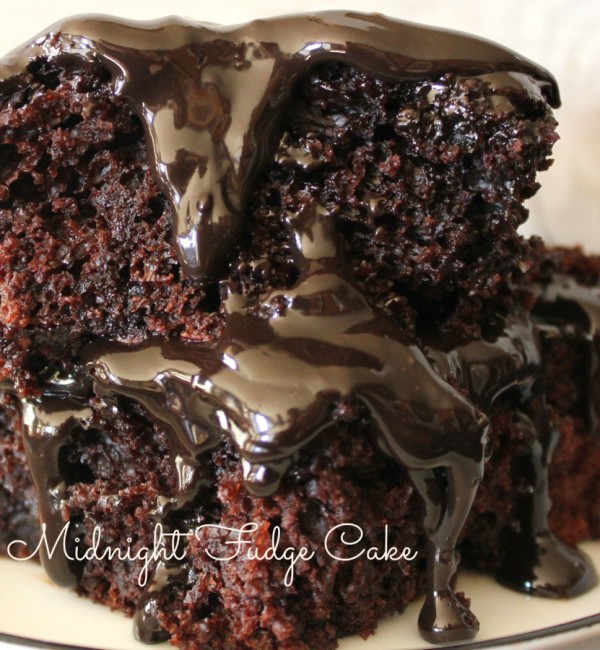 Prepare your lips for the best cake they've ever seen! ~Enjoy!  🙂