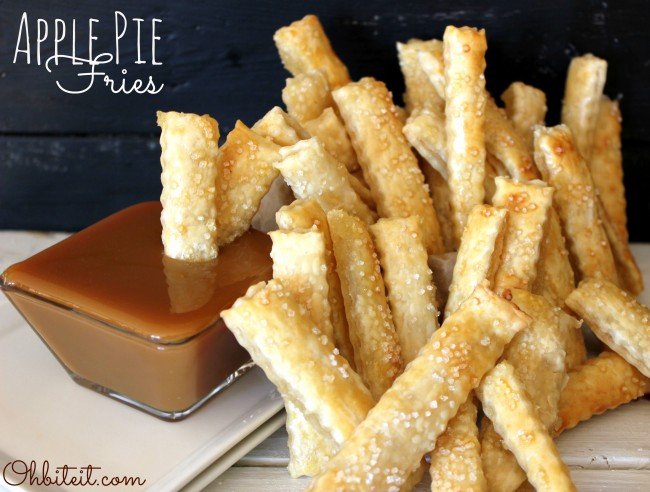 ** "Salt and Ketchup" term disclaimer:
.. "Salt and Ketchup" are used as a play on words in this recipe and not meant to be literal descriptors.  "Salt" is really sugar sprinkled on the "Fries" to mimic the look of salt typically found on fries.  "Ketchup" is really Caramel Sauce, used as a dip for the Apple Pie"Fries".   I apologize to the few (many lol) of you who didn't quite get it, and actually dipped your salty apple pie fries into real ketchup!  Sorry for the confusion!  🙂
When it comes to desserts, it just doesn't get much better in life than a nice slice of good old, all-American Apple Pie!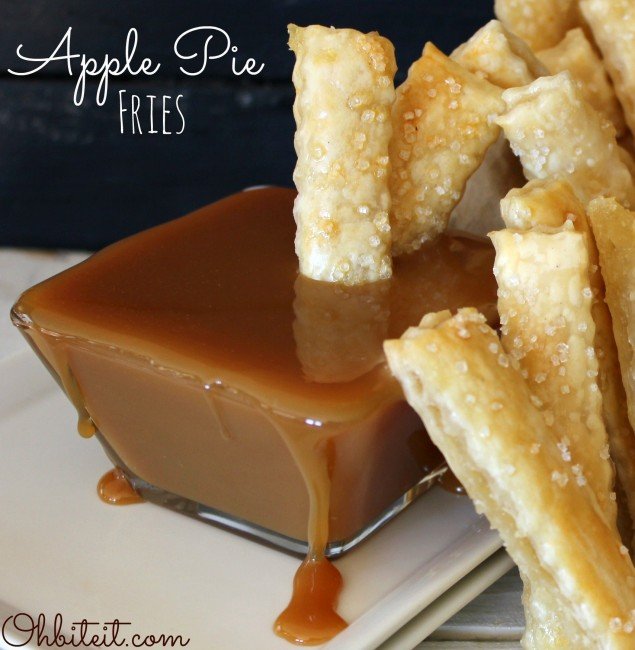 Unless of course you can grab that Apple Pie and take it wherever you'd like to go.
~Perfectly flaky, pretty little, sweet sticks of portable Apple Pie!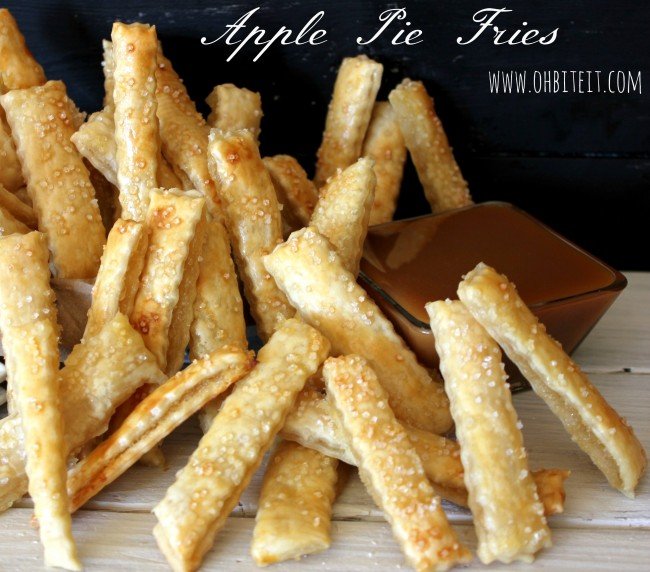 And this Pie is in 'French Fry' form…another all American favorite snack delight! These "Fries" are not only super delicious, but how cute are they with their easy-to-eat, adorable presentation, and sweet sugary "salt"?!
Sweet Apple Pie Filling is the glue that lovingly holds the two flaky layers of Pie Crust together, all baked into tons of perfectly puffed, "Fries" of happiness!
Kids and kid's at heart will just love this fun and easy way to enjoy Apple Pie! You can even make it A La Mode and dip them into some ice Cream…Ohhh yeahh! 🙂
What you'll need for 25-30 Apple Pie Fries:
1 Package of Pillsbury Refrigerated pie Crust (2 ct.)
Approx. 1.5 cups of Apple Pie Filling
1 Egg
Sparkle Sugar for sprinkling..a.k.a. "Salt"
Caramel Sauce and/or Ice Cream for dipping
A food processor..optional!
A decorative edge roll-cutter..optional!
Directions:
Chop up the Apple Pie Filling as best as you can.  I used a food processor and it worked great!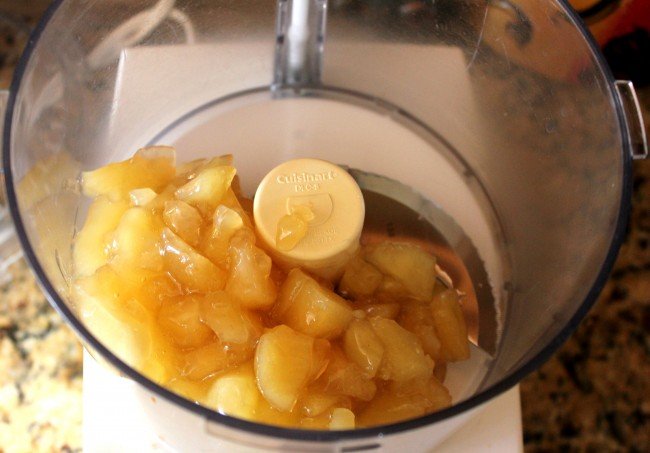 Unroll each crust and spread the Filling onto one of them…leave a 1/8″ border around the edge…(better than I did..lol)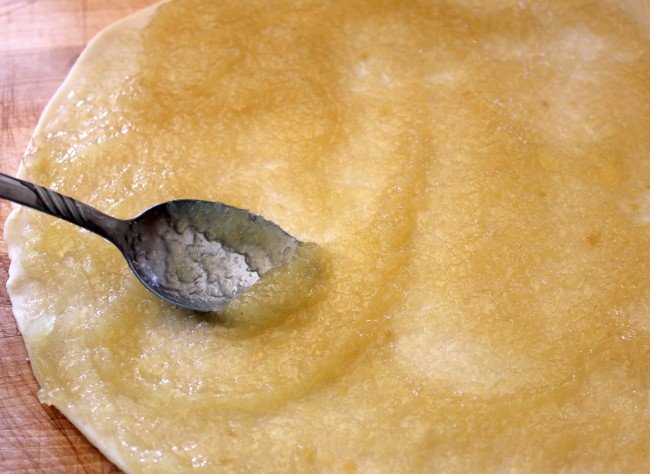 Put the other Pie Crust on top and press lightly to secure it.
Make an egg wash by mixing the egg with a splash of water.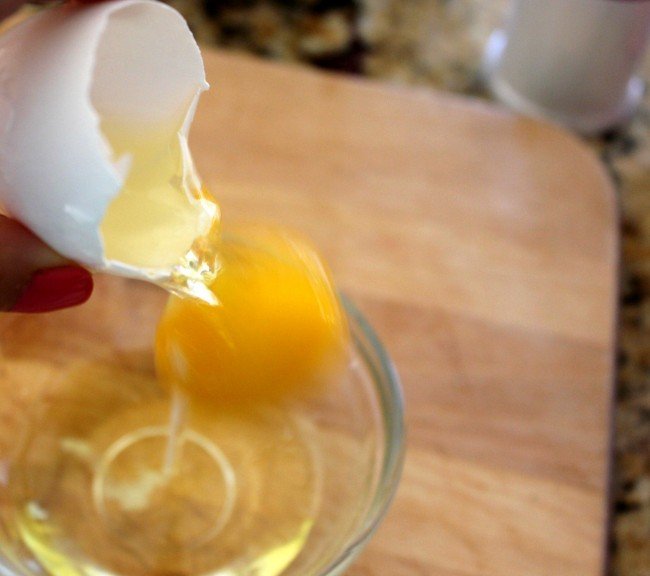 Brush some egg wash on the top, and sprinkle it with the Sugar "Salt"…
Cut strips about 1/2" thick and then cut those into "fry" shapes…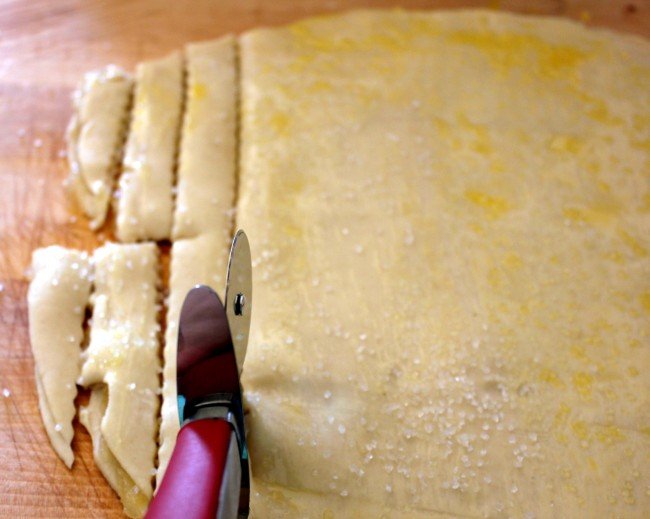 Place them carefully onto a parchment lined baking sheet and bake them at 350 degrees for approx. 12 minutes, or until they're slightly golden and firm…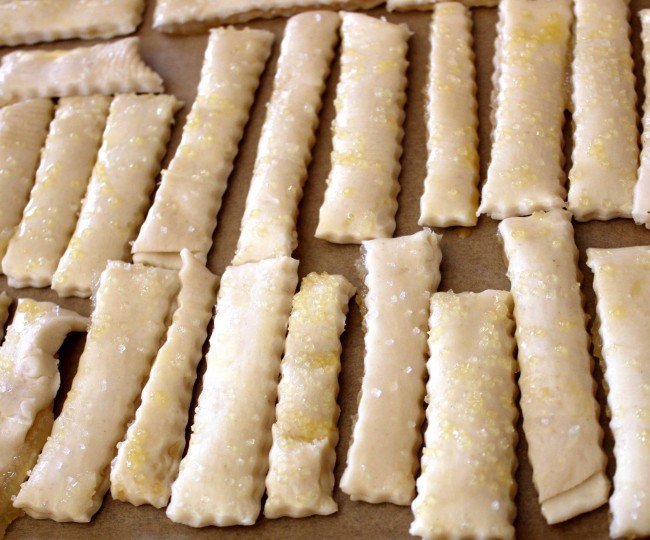 Make sure and serve them with some Caramel "Ketchup" for dipping…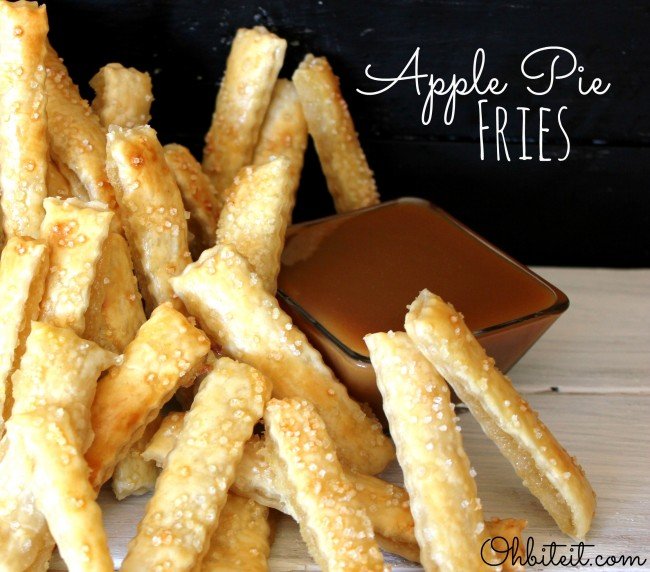 There are plenty to go around for sharing..
Well…maybe~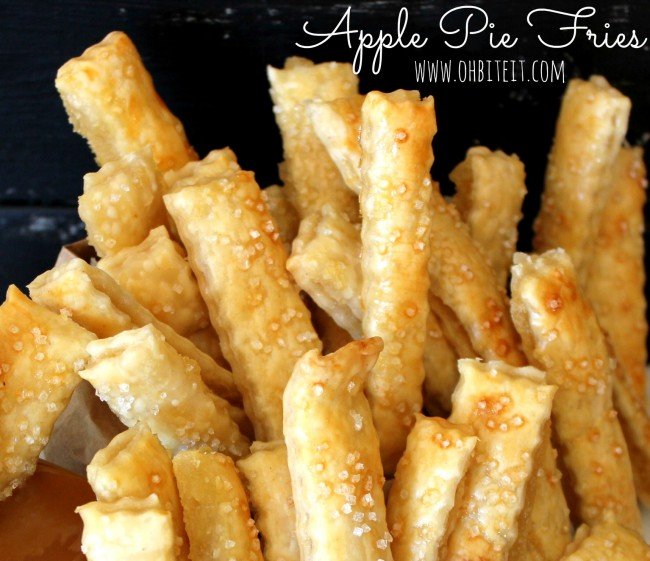 Grab some for you first..just in case!  ~Enjoy! 🙂