**DISCLAIMER**
For some reason these haven't been very "lava-like" for some of you. I don't know why, my peanut butter had lots of oil on the top and that may have had something to do with the outcome?! Hopefully, they're still tasty enough to enjoy as peanut butter cookies, if for some reason they don't ooze for you..lol. 🙂
I think the only thing better than Peanut Butter, is warm, ooey-gooey Peanut Butter.  Like when you make Peanut Butter Toast and those liquidy puddles of Peanut Butter take your senses to a simple, yet, complex state of taste bud euphoria! 🙂  There's almost nothing better!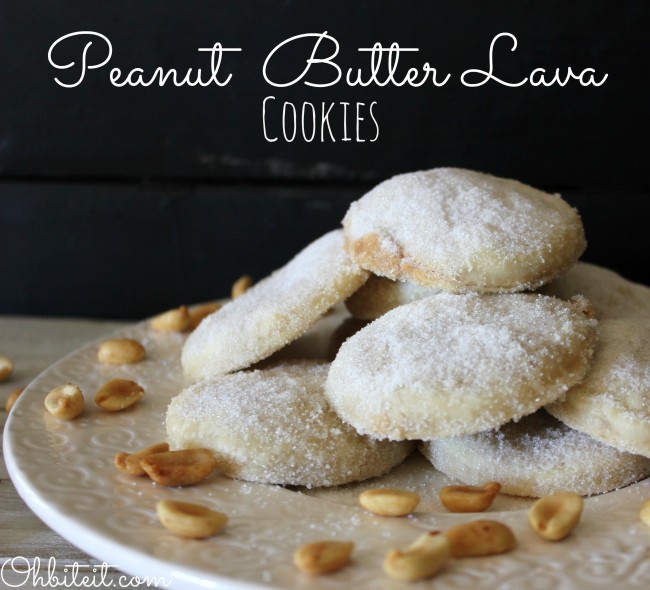 Uhh…almost!  Now imagine being able to grab all of that melty Peanut Butter greatness in the palm of your hand~anytime you want.  Heck, grab one for each hand!  These Peanut Butter Lava Cookies are buttery, flaky, sugary little gems that will totally explode upon lip-impact!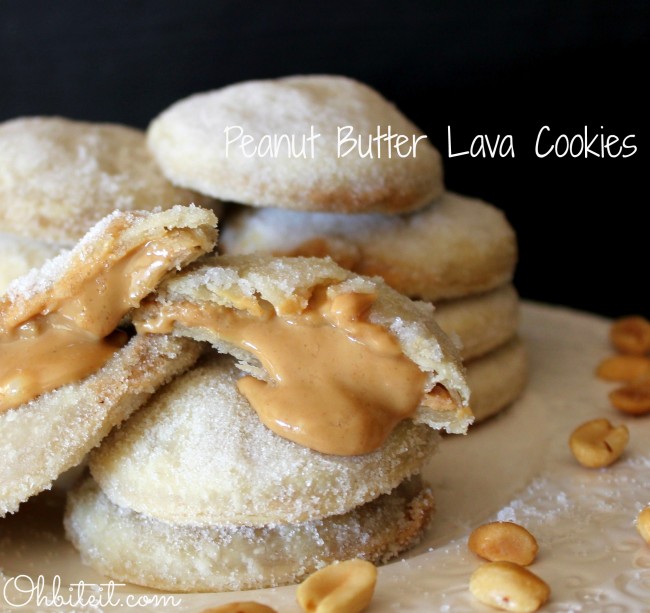 Grab a glass of Milk, you'll need it!
What you'll need for 14 Drippy Peanut Butter Cookies: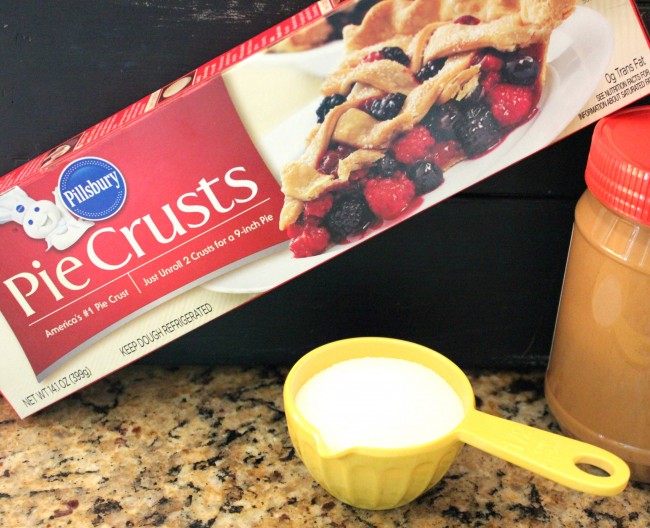 1 box of Pillsbury Pie Crust
Approx. 2 cups of Creamy peanut Butter…
1/2 cup Sugar
Directions:
Unroll the Pie Crust, and smear one of them with an even layer of Peanut Butter…
Put the other Pie Crust on top and cut out approx. 3″ cookies…
Give them a little toss in some sugar, and that classic Peanut Butter Cookie fork design…
Bake them on a parchment lined baking sheet at 350 for approx. 12 minutes, or until they're slightly golden and firm.
Let them cool…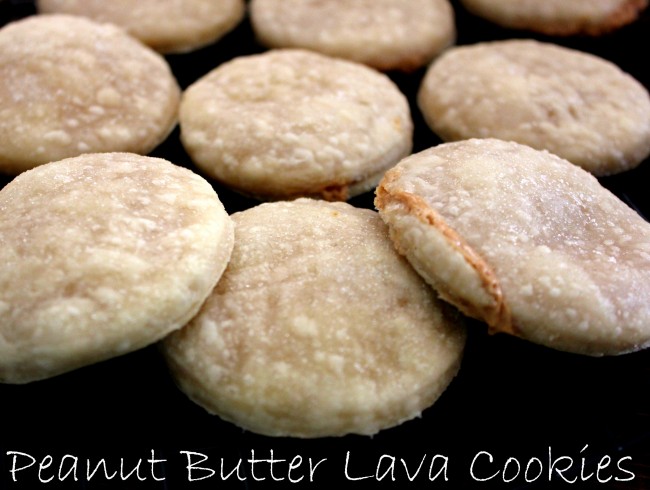 Thennn..toss them in, yep….more Sugar~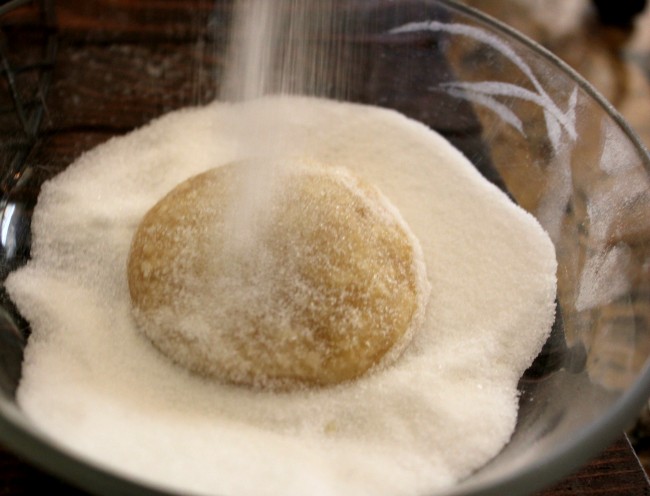 Check them out…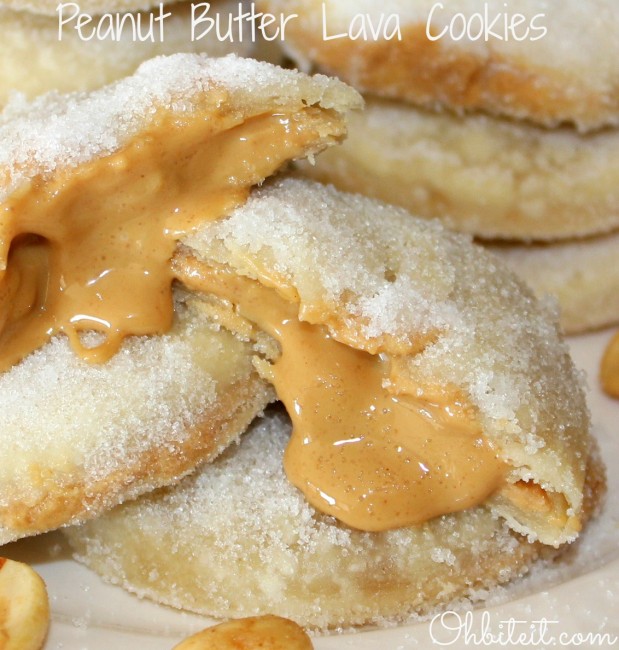 Maybe share a few..??
And grab a plate for you…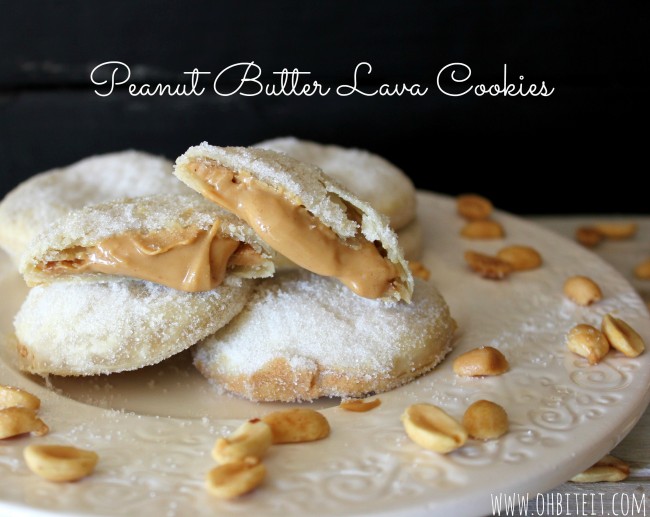 Find a private spot, and open up!  ~Enjoy!  🙂