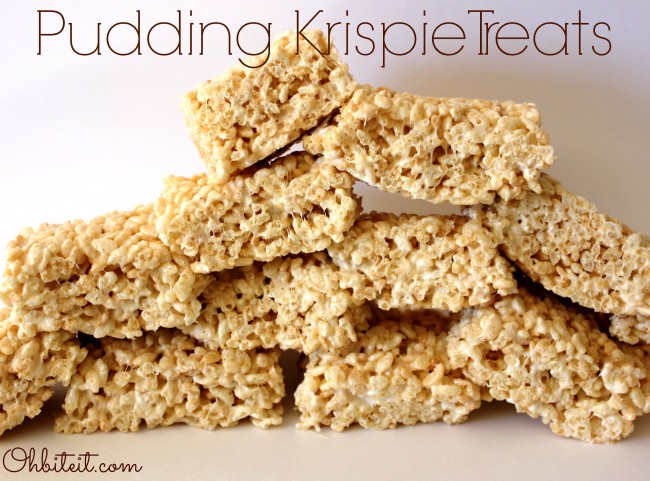 Shut the front door!  How many lifetimes of creating the same great thing over & over does it take for an idea to come along and make it better than it already was?  I'd say LOTS of lifetimes!  Don't get me wrong, I love a traditional Rice Krispie Treat as much as anyone, but omg, once you go Pudding, you'll never go back!  I used White Chocolate Pudding for this batch and O~M~G…let's just say, I'm staying in my sweats today! 😉
The Pudding adds such a unique depth of flavor, a smooth & creamy richness that you never knew was missing until you take that first bite!  And talk about endless possibilities, it took every ounce of self control I have to not create 40 thousand different variations of Pudding flavored Krispie Treats..You. Are. Welcome!  LOL!  🙂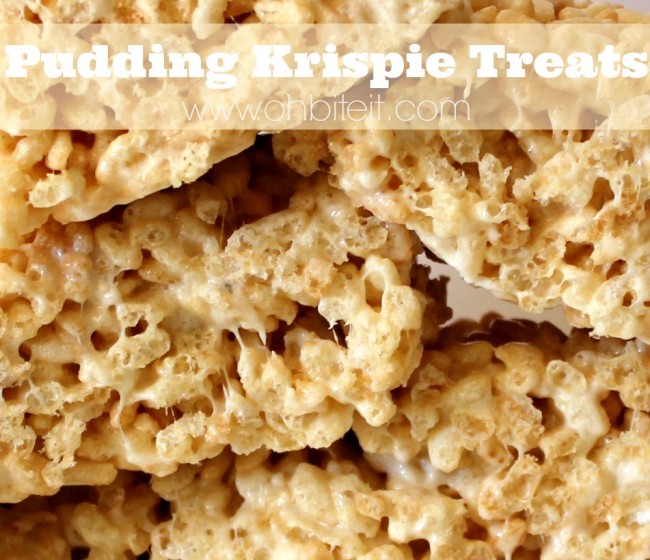 What you'll need:
6 cups of Rice Krispies
40 regular size Marshmallows
1 box of INSTANT Pudding Mix..any flavor you like!
3 tbsp. Butter
A 13×9 x 2 pan
Directions:
In a Microwave safe bowl, add the Marshmallows and the Butter.  Nuke on high for approx. 30 seconds, and stir until smooth.  If it's lumpy..nuke it again for a few seconds!
Now stir in the packet of Pudding until blended!
Gently fold in the Rice Krispies
Press into the pan..damp hands really helps and you don't get greasy from the butter!
Let them cool and cut them up!  ~Enjoy!  🙂