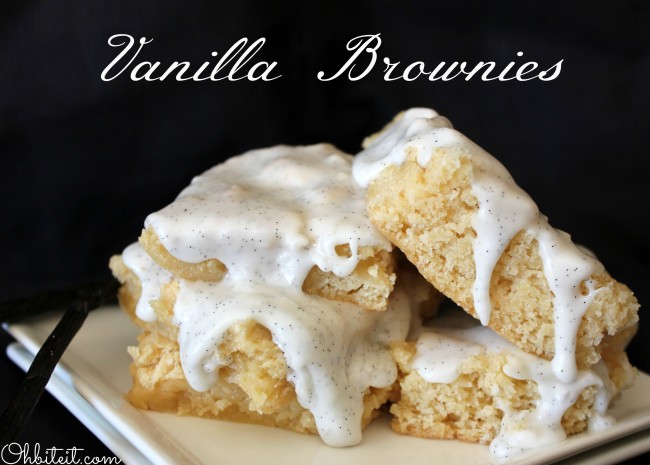 Mmm!  I just can't say enough about Brownies!  And although I adore Chocolate, it's really the dense, chewy Brownie texture that I love the most.  I've recently started turning lots of unique flavors into "Brownies" just to capture that amazing, one of a kind Brownie-ish cake.
I thought it would be fun to take the sweet, and fresh flavor of Vanilla Bean & mash it up with the that classic, moist Brownie texture.  Oh WOW, if you love Vanilla, if you love Brownies…you will double love each and every bite of these typically non-typical Brownies!  Dripping in a decadent Vanilla Bean Glaze, these will have you running for the Milk!
What you'll need:  
1-15.25 oz. box of White Cake Mix
2/3 cup of Evaporated Milk
1/2 cup melted Butter
1 tsp. Vanilla extract
a 9×9 baking pan
For the Vanilla Bean Glaze:
1 fresh Vanilla Bean scraped..(make the investment in your happiness!)  🙂
2 cups Powdered Sugar
Drizzles of Milk or Cream until thick!
Scrape out all of the Vanilla Bean using the back of a knife…
Mix all of the above ingredients together until thick..set aside!
Directions:
In a medium bowl mix together the Cake Mix, Evaporated Milk, Butter and Vanilla Extract…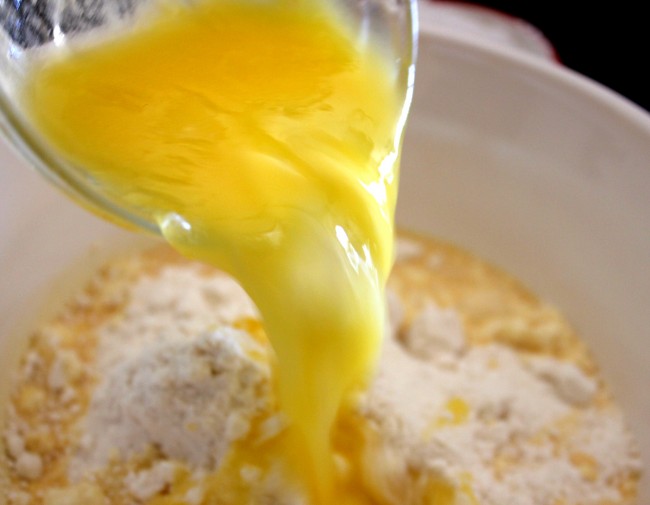 Pour the thick batter evenly into a baking dish and bake at 350 degrees for approx. 20-25 minutes, or until the Brownies are firm all the way through.
Pour the Glaze all over the warm Brownies, and dig IN!  ~Enjoy!  🙂