This one is pretty simple and won't require much chatter~!  I simply  saw a box of Pineapple Upside Down Cake mix in the store, said ewww,  and then my idea light bulb lit up!
I've never been a huge fan of Pineapple Upside Down Cake (don't hate me)!  But, I really like the cool idea of that gooey top/cakey bottom, "flip it over" thingy that it has going on~~so all I did was replace the Pineapple with Cherry!
~See, I told you it wouldn't require much chatter!  😉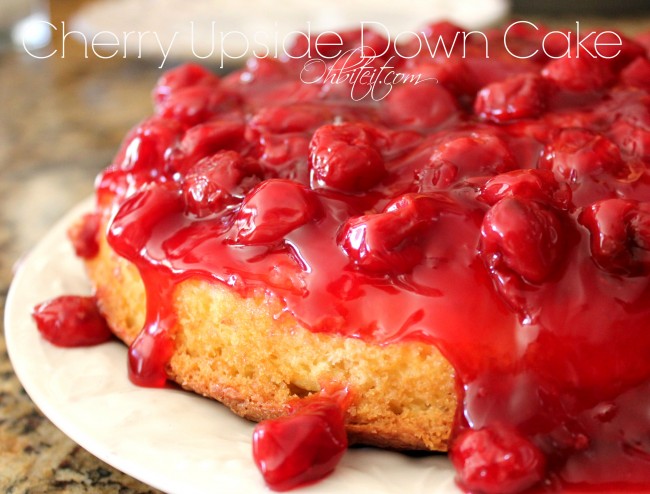 If you love Cherries, and Cake, you will adore this succulent, sweet & moist, super simple, dessert!
Turn it into a "Black Forest Upside Down Cake" with a decadent drizzle of Chocolate Fudge Sauce (homemade or store bought)!  ~SO GOOD!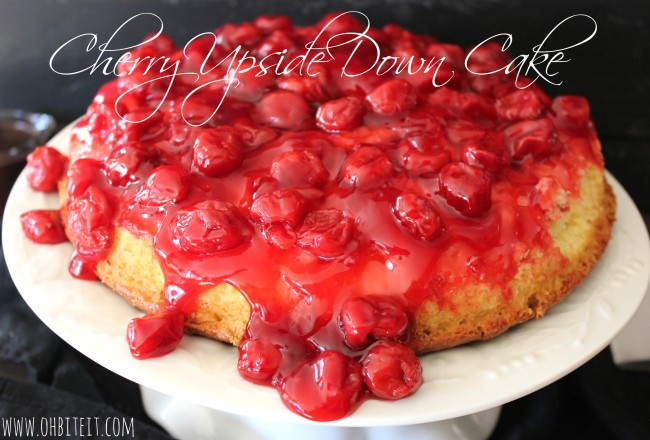 What you'll need: 
1 box of White or Yellow Cake Mix
1 Can of Cherry Pie Filling
Chocolate Fudge Sauce for drizzling..optional!
Directions:
Spray your pan with some non-stick spray
Mix the Cake Batter according to the box directions and set aside.
Pour the Cherry Pie Filling into the Baking pan…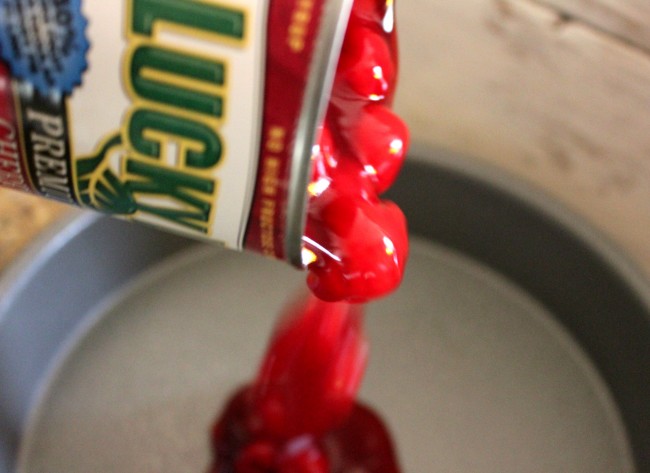 Spread the Cherries evenly into the pan, as this will become the pretty top of the Cake…
 Pour the Cake Batter directly on top of the Cherries, and bake at 350 degrees for 30-45 minutes..OR until it's golden and cooked through…test it with a toothpick to be sure!
Let it cool before attempting the 'flip-out'!
 Then…invert your serving plate over the cake and flip away…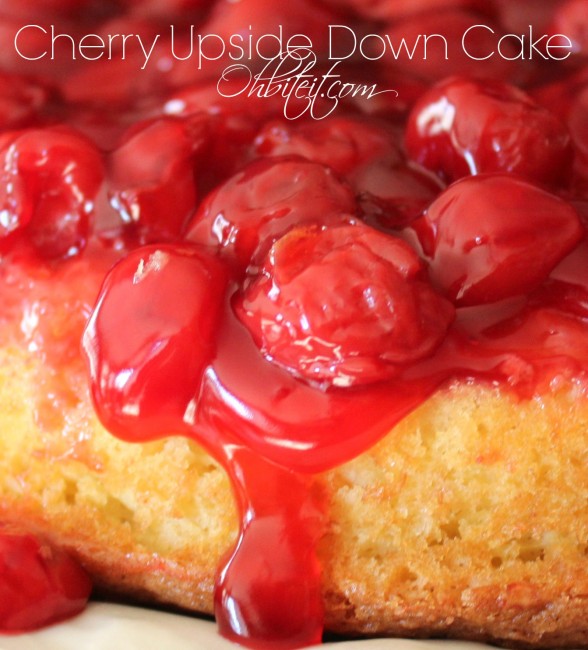 Enjoy the "WOW" factor you get from a successful flip~and then serve it up to the quickly gathering crowd of starving friends and family…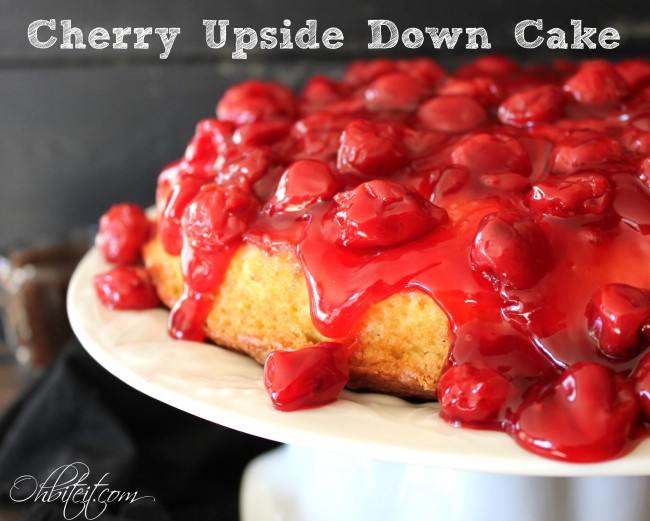 Make it a Black Forest Cake with a small slathering of  Chocolate Sauce, and watch the crowd move in even closer…
Go ahead and drive them crazy as you add even more Chocolate to your piece..LOL!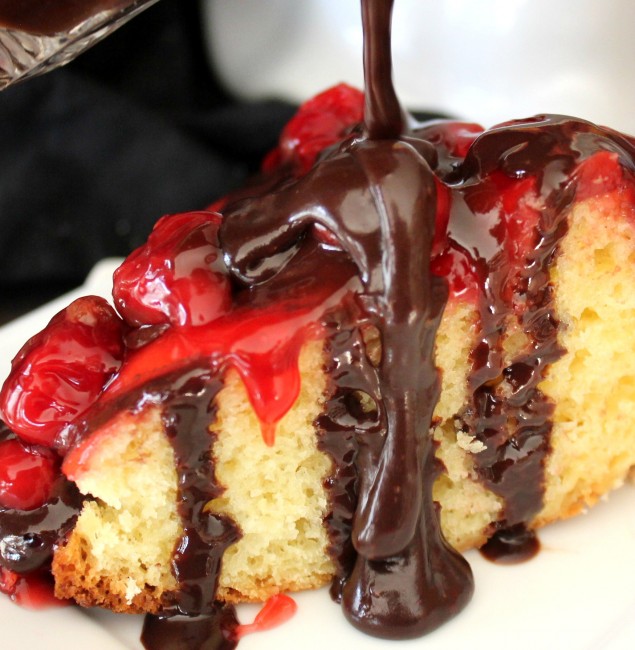 Find a quiet corner all to yourself and dig in!  ~Enjoy! 🙂