I just love Monkey-ing around in the kitchen, especially when it involves Cinnmaon Rolls!  There's something about that sweet sinful swirl that I can't resist.  And it's even better when it's dripping in Butter and ooey-gooey Caramel-like sauce!
This Monkey Bread is almost as simple as making a regular batch of Cinnamon Rolls, but the WOW factor is huge!  And the flavor factor is even 'huge-er' 🙂  …tender, fluffy Cinnamony Rolls stacked and stuck together in one delicious, giant ring of  YUMM, and scrumptious drizzles of Frosting!
~Do it..trust me!
What you'll need:
2 Rolls of Pillsbury Cinnamon Rolls (8 count)
1/2 cup Granulated Sugar
1 teaspoon Cinnamon
1 cup packed Brown sugar
3/4 cup Butter or Margarine..melted
A large Zipper Bag
A Bundt pan..optional, but gives it a pretty look!
Directions:
Lightly grease your Bundt pan.
In a medium bowl melt the Butter and mix in the Brown Sugar…
In a large Zipper Bag mix the granulated Sugar and the Cinnamon.  Separate the Cinnamon Rolls and toss them in the bag a few at a time…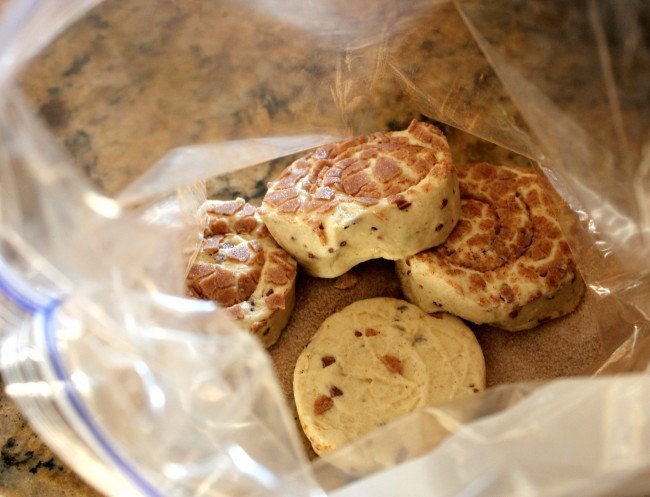 Give them a good shake…
Arrange them in the pan, over-lapping if neccessary.  Pour the Melted Butter mixture all over the Rolls…
Bake 25-30 minutes at 350 degrees, until they're golden and no longer doughy in the center.
Let them cool for about 10 minutes…
Then flip it out onto a serving platter…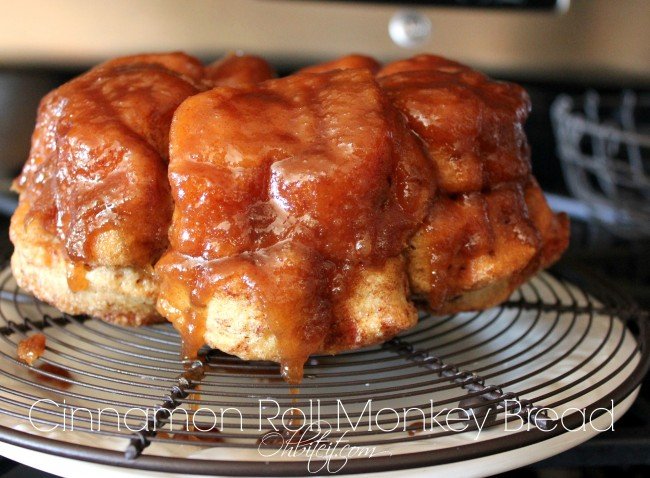 See how it looks at you, just begging for some frosting…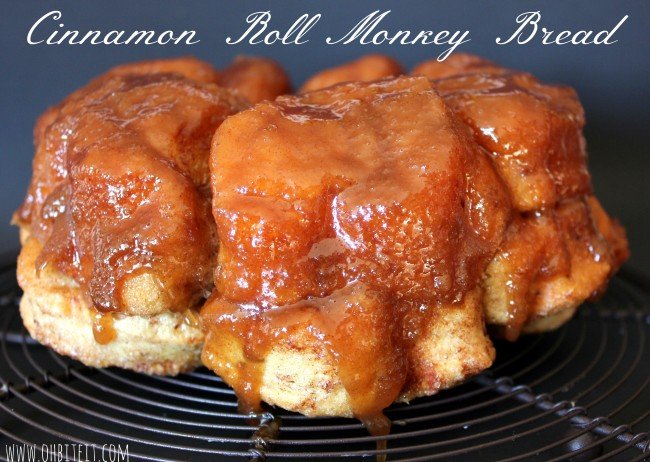 You must give in…
Nowww it's happy-happy…
And so are you…
And so is everyone else…
But your lips are the happiest of all!  ~Enjoy!  🙂