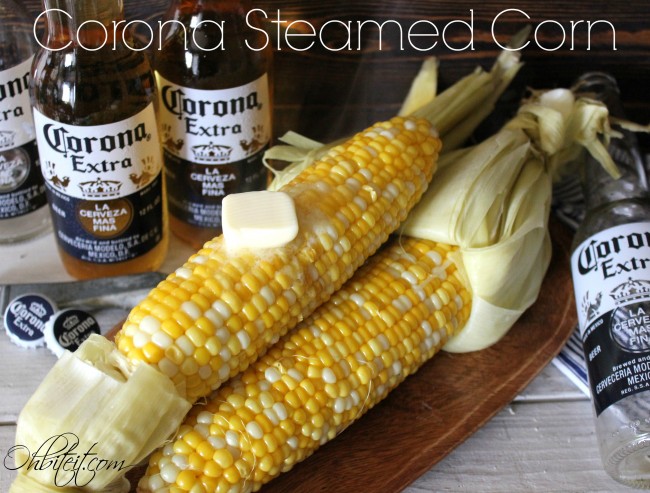 ~This was not my idea, however I'm convinced I would've eventually thought of it..lol!
In case you don't know, I don't like Beer, I'm not much of a drinker at all…but I adore cooking and creating delicious drunken delights with almost any booze I stumble upon…haha!  😉
That being said, this Corn is the BEST, juiciest, and most flavorful Corn I've ever had!  Each plump kernel bursts with the drenching essence of  Corona and literally takes you to uncharted Corn territory.  Add a squeeze of Lime & a dash of Salt..and OMG, TIPSY CORN HEAVEN!
 What you'll need: 
Fresh Corn
1 Corona per 2-3 Ears of Corn
Lime
Salt
Butter
A large Steamer!
Directions: 
Add the Corn to your steam pot and pour in the Corona…cover that baby up!
Steam them until they're tender and cooked through, they will smell AMAZING!  …yep, a Corona Steamed Corn Candle would be awesome..LOL!
Give them a squirt of fresh Lime juice and a nice sprinkling of Salt…
Dig in!  ~Enjoy!  🙂