Minimal talking~~Maximum drooling, enjoy these pics, I know you know what to do to get these into your mouths!!  Scroll down for Waffle Porn!
**Happy National Waffle Day America!  xoxo
Getchasome Krispy Kreme Doughnuts/Donuts/Deauxnuts..whatever!  😉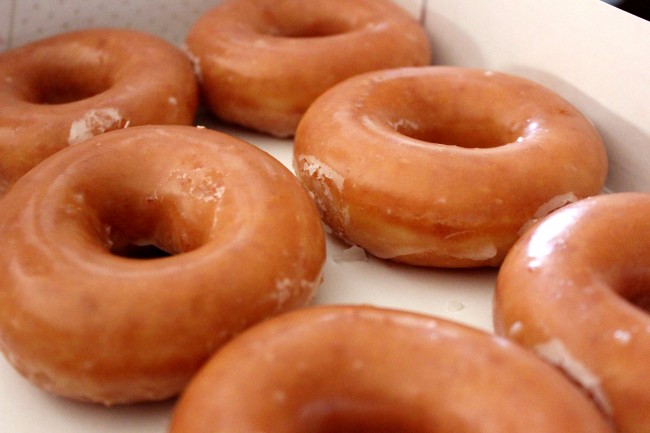 Insert them into your Waffle Iron…
Smush them gently…warm them through, until slightly golden.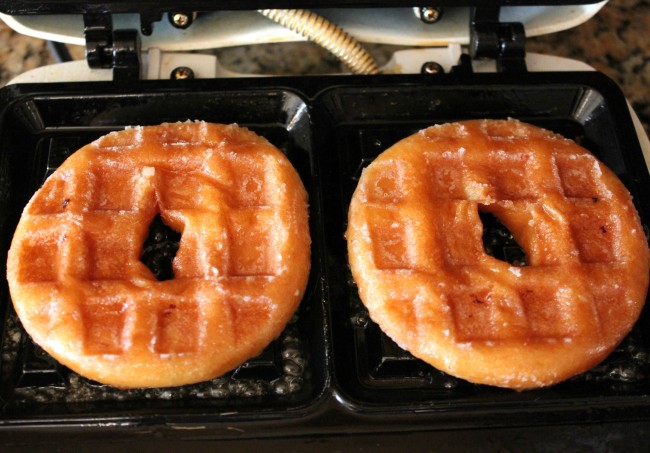 Stack em up…
Even higher..come on now, and add Butter!
Ummm..Syrup too!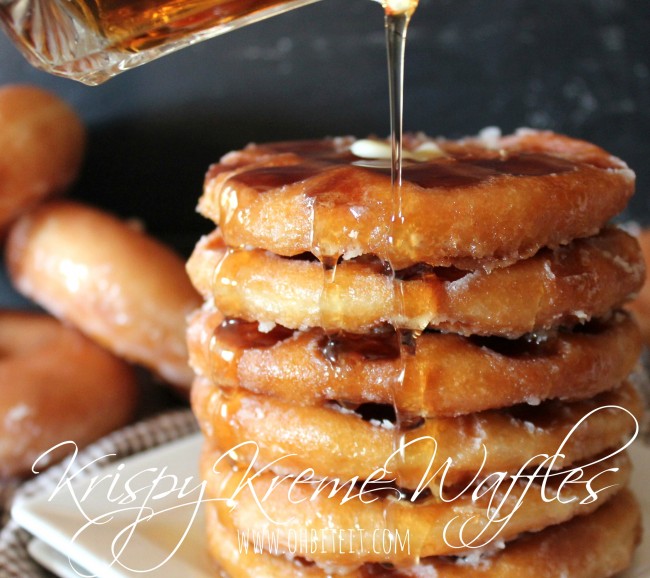 All five senses will be exploding with happiness, joy and Rainbows…
Take that tender, sweet, slightly crispy, Donutty, Waffle bite…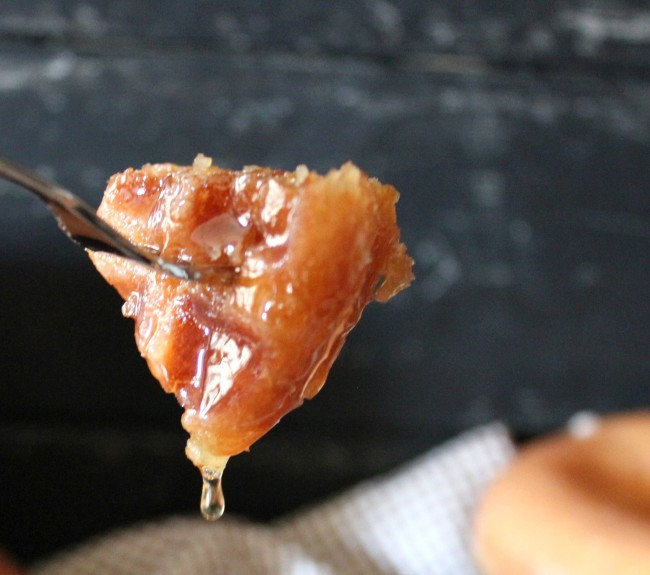 Put a fork in it..you're done! ~Enjoy! 🙂