Ahhh, the torturous, tasty temptation that tests our self control almost daily~~Gotta love it!
Coming from an 80's "Wine Cooler lover", it says a lot that I even tried Whiskey, and by "tried" I mean like 3 sips, but WOW, this Fireball Whiskey is scrumptious!  If you like Cinnamon, if you like feeling all warm and tingly inside..lol, you'll love this!
Add it to some Caramel, make a sauce, and Heaven help us…be careful!!  It becomes the most flavorful, gooey, warm & tasty Caramel creation EVER!
~You could drizzle it onto almost anything and have an instant treat that won't be soon forgotten…unless you have too much..lol!  🙂
What you'll need:
1 bag of Kraft Caramels…(30 Caramles..unwrapped)
2 tbsp. (or so) of Fireball Whiskey
Some scooped out Apple balls for dipping?! <<optional!
Stuff to pour it on, dip it in, a clean finger…or a spoon!
Directions:
UNWRAP ALL of the Carmels..trust me!  🙂
In a medium pot melt the Caramels and the Whiskey together until smooth!
~That's it…now get your sweet, gooey, hot Cinnamony Caramel buzz on!
Dip some Apple balls in it~!
Serve them up to your adult friends..
And don't forget about you…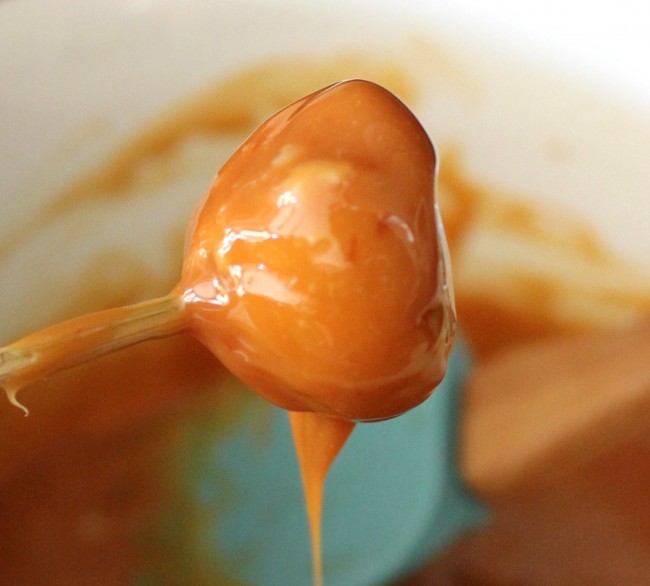 Make yours exta special with Ice Cream, cuz duh..you deserve it! 🙂  ~Enjoy!