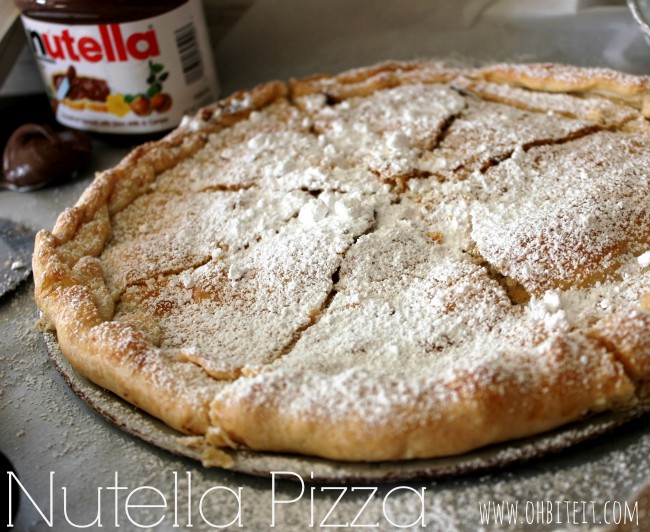 Welcome to the corner of where Ooohh meets Aahhh~~that dangerous intersection where all self control is sideswiped and your willpower is D.O.A!  Strap in and hold on tight, this is one ride you won't want to end!
This literally has to be the easiest, most flavorful and down right BEST dessert I've had in a long time, maybe ever!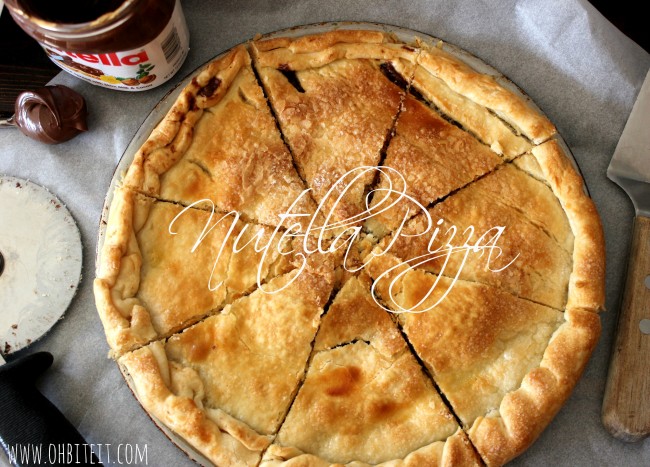 If you want an impressive, unique and scrumptious treat, that will make people think you're a culinary Rock Star..make this as soon as possible!
~Heck..don't even wait for a special occasion, create an occasion simply to celebrate this Pizza..it's that good!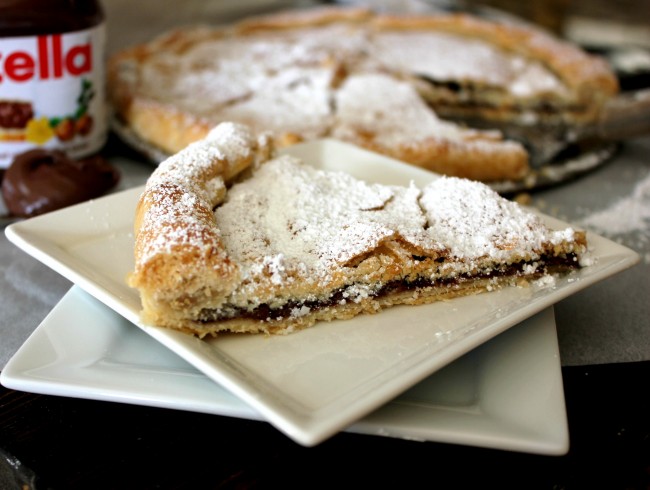 What you'll need:
1 package of Pillsbury Pie Crust (2 crusts per package)
Approx. 1/2 of a 13 oz. jar of Nutella
Powdered Sugar for dusting/garnish
1 egg for egg wash
2 tbsp. Granulated Sugar
a 9″ or 10″ round Pizza pan
Directions:
Unroll both Crusts.
Evenly smear the Nutella on one of the Crusts, leaving a 1/2″ border …
Place the other Crust on top of the Nutella and fold up the edges…forming the "crust".
Make the egg wash by mixing a splash of water with an egg, brush the top and the edges with some egg wash and then sprinkle it evenly with the Granulated Sugar…
Bake it at 350 degrees for approx. 12-15 minutes, or until it's golden.
Let it cool for about 5 minutes…
Cut it with a Pizza Cutter for best results…yep, you have to share~  🙂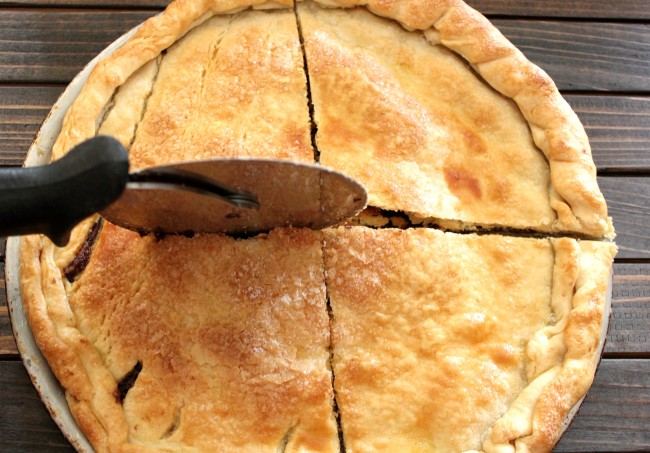 Then give it a nice Powdered Sugar Snowstorm…
No need to let anyone know it's ready..they'll already be there waiting for their piece…
Tell them to settle down until you've had yours..lol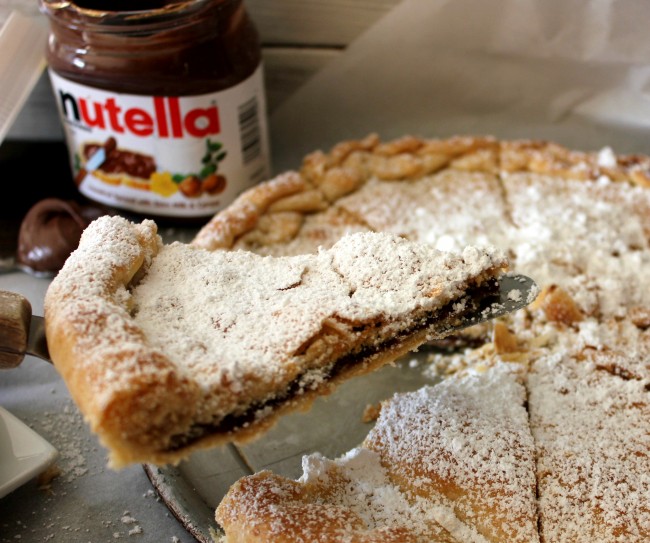 Okay…nowww they can have one!  ~Enjoy~  🙂