Well, I never thought an OREO could be improved, and I won't say that these are actually BETTER than a basic, out-of-the-bag Oreo, but they're pretty darn close!  Until you've tried a warm, straight out of the oven Oreo, you haven't fully experienced true Oreo glory..lol!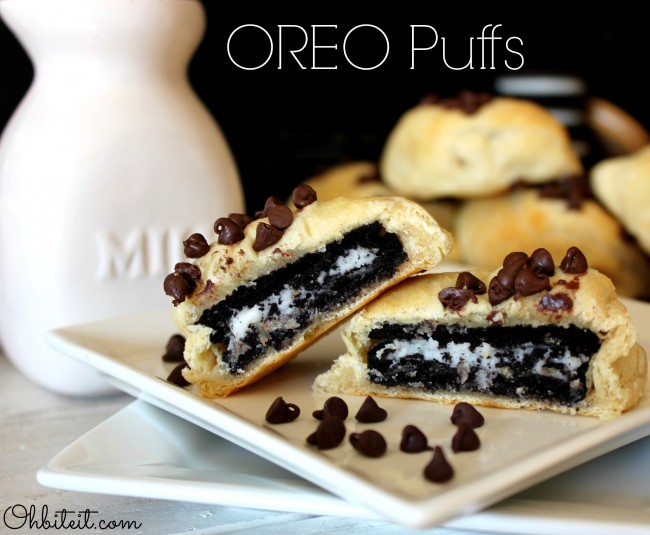 Combine a warm, soft, gooey Oreo with the buttery blanket of a Crescent Roll and now your Oreo is on a whole other level of flavor euphoria!  Each perfect puff is stuffed with all the Chocolatey, creamy goodness that only an Oreo can provide!  Make a batch and take that little old sandwich cookie from blah to ahh!
What you'll need: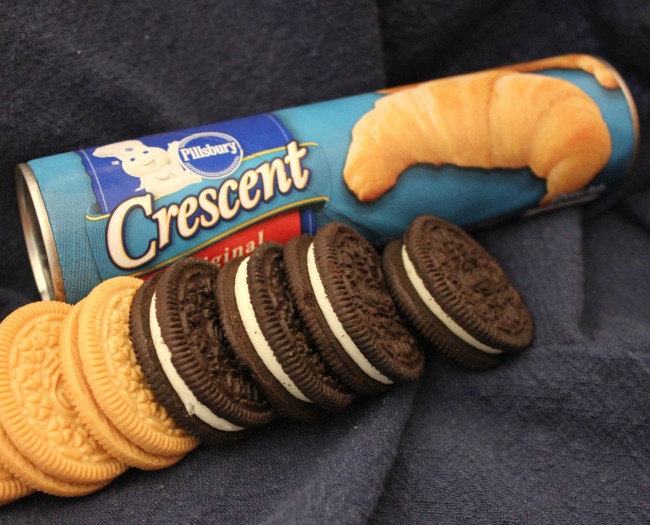 1 container of Pillsbury Crescents
OREOS..one per Puff (I used original double stuff  and Golden)
Mini Chocolate Chips for garnish..optional
Directions:
Place an OREO onto the wide ond of each Crescent and roll it up tight.  Top them with a sprinkling of Mini Chocolate Chips…
Bake them at 350 for about 12-15 minutes, until slightly golden and puffy!
Eat them warm for maximum pleasure!  ~Enjoy! 🙂