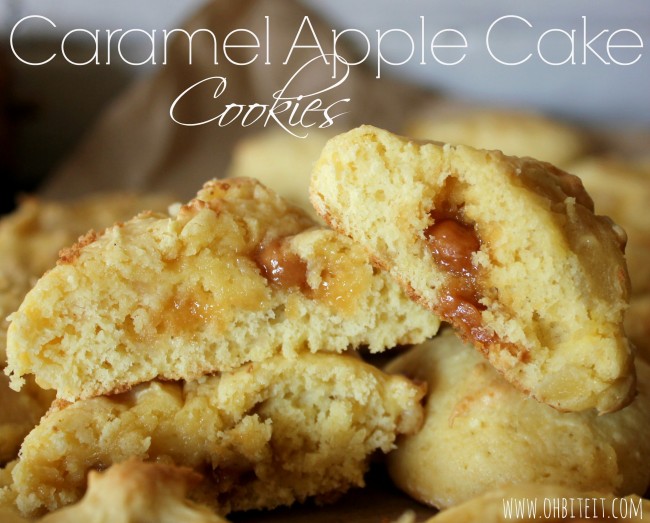 Well, Fall is here, and we all know what that means…
~Apple/Pumpkin/Apple/Pumpkin~~and more Apple and…more Pumpkin!  I mean, you've seen Pinterest lately right?..LOL!
Not that there's anything wrong with Apple & Pumpkin, and Pumpkin & Apple, but we can't forget about the delicious Caramel and Cake right?!
These fluffy, chewy, moist, Caramelly Cookies still have the beloved Apple all swirled inside them, in one easy grab-n-eat treat!  Take that Pumpkin Pie!  😉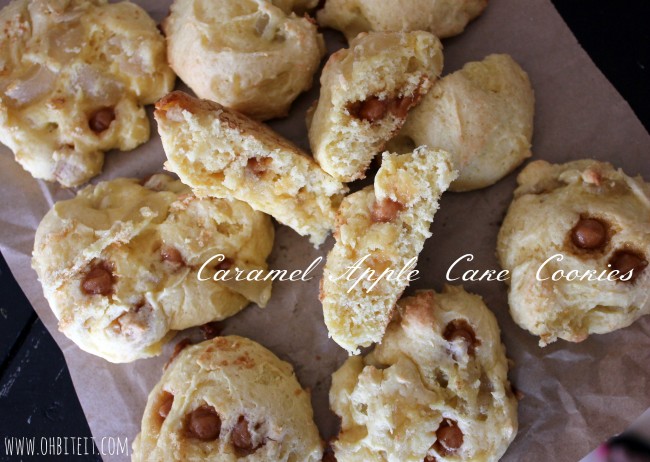 What you'll need for approx 2 dozen Cake Cookies: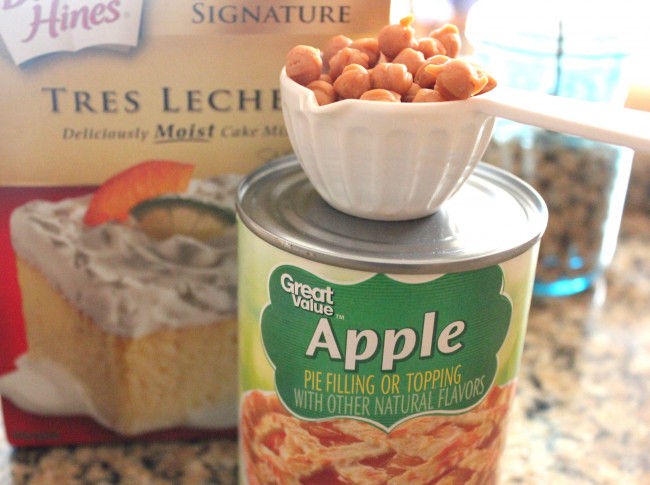 1 Box of Cake Mix..I used a Caramel flavored Cake mix, but any flavor will work!
1 cup of Flour (give or take per consistency)
1 cup of Apple Pie filling…chopped
1/2 cup of Kraft Caramel Bits ..if you don't eat all of them before they make it into the Cookies..lol
Directions:
Rough chop the Apple Pie filling, set aside…
In a large bowl combine the Cake Batter (per the box directions), Pie Filling and Caramel Bits, and extra cup of flour.  You want a Cookie Dough thickness, so play with that extra flour until you get it right!
Scoop out about a tbsp. of dough and place it on a baking sheet about 2″ apart.  Bake them at 350 for 12-15 minutes..or until they're puffy and slightly golden…
Let them cool and grab one, or 4!  ~Enjoy!  🙂