"Let's Pumpkin All The Things!"  Yep..It's that time of year, and if you're not on the 'Pumpkin everything' Bandwagon, you might as well lock yourself in the house and not come out until January!
It doesn't matter if you even like Pumpkin..Oh, no!  You'd better get in that kitchen and smush some Pumpkin all up in whatever it is your making..darn it!  That's the rule..or have no friends.  Errr..Not that I would know!  😉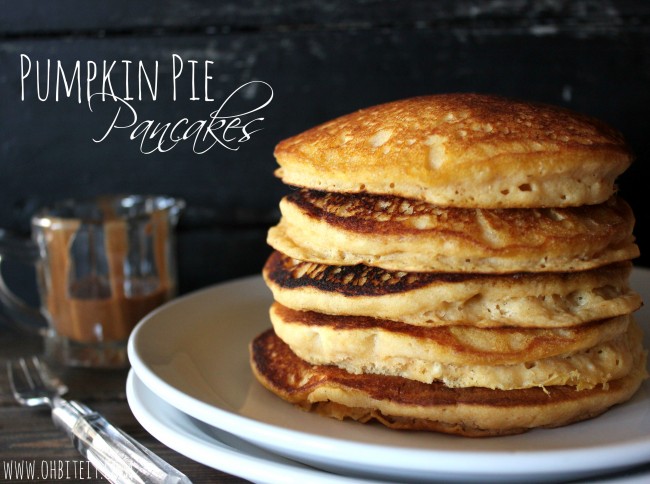 So what if Pumpkin isn't my ultimate favorite thing on Planet Earth..so what~?!  These Pumpkin Pie Pancakes, filled with nutty Graham Cracker Crumbs, generously dripping in Cinnamon Honey & Butter will totally turn a semi-Pumpkin fan like me, into a full-on Pumpkin loving nutcase!  🙂
~Fluffy layers of Pumpkin Pie~For. BREAKFAST! Do it!
What you'll need:   
Your favotie Pancake Batter
1 cup of Sweetened Pumpkin Pie Filling for every 2 cups of Batter.
1/2 cup of crushed Graham Cracker Crumbs for ever 2 cups of Batter.
Butter
The Cinnamon Honey (OR you can use Syrup!)
1/4 cup of Honey
1 tsp. Cinnamon
Directions:
Mix up your pancake batter as usual, add in the Pumpkin Pie Filling and Graham Cracker Crumbs…
Make your Pancakes.
Make the Cinnamon Honey~
Add the Cinnamon into the Honey…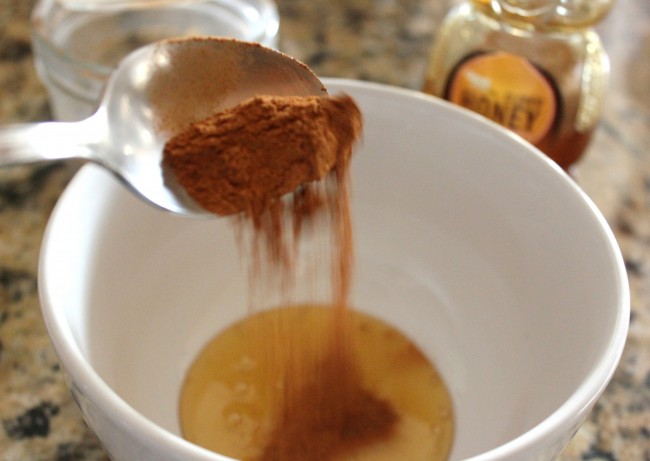 Mix well, until smooth & blended…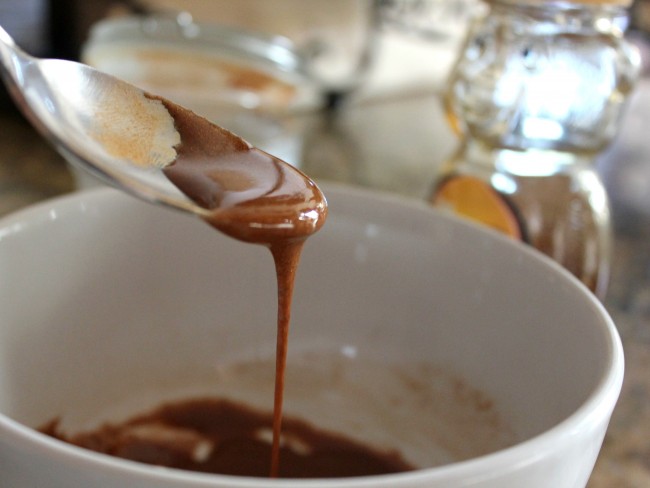 Top that stack with some Butter and pour on that Cinnamon Honey…
Gaze at them with love, they deserve it…
Serve them up…
Remember some for you…
Eat them up!  ~Enjoy!  🙂