Holy Moly Ben Affleck Batman!  Talk about a super easy, puffy cheesy, extra pleasy dish!  This one pan wonder has something for everyone~!  And it couldn't be easier…just mix, bake, serve and eat!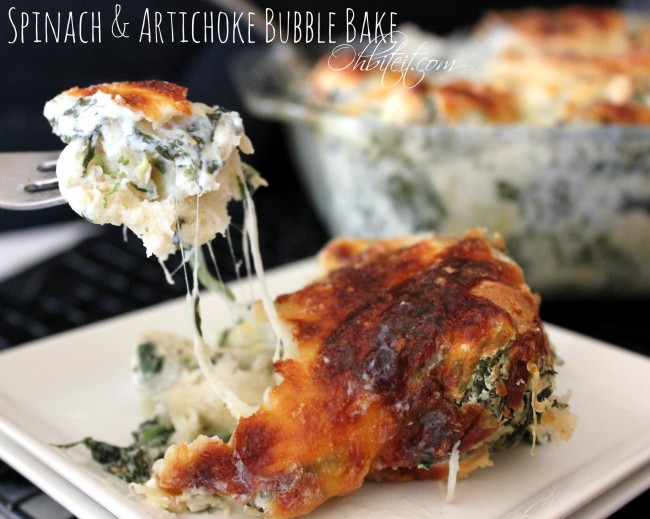 Warm and fluffy Biscuits are literally baked right into the most creamy and decadent Spinach Artichoke blend ever!  Top it with a broiled layer of Cheese and there won't even be a quiet chatter at your table!  All you'll hear is ooh's & ahh's!
Add in some Chicken if you'd like to make it a bit heartier~YUM!  🙂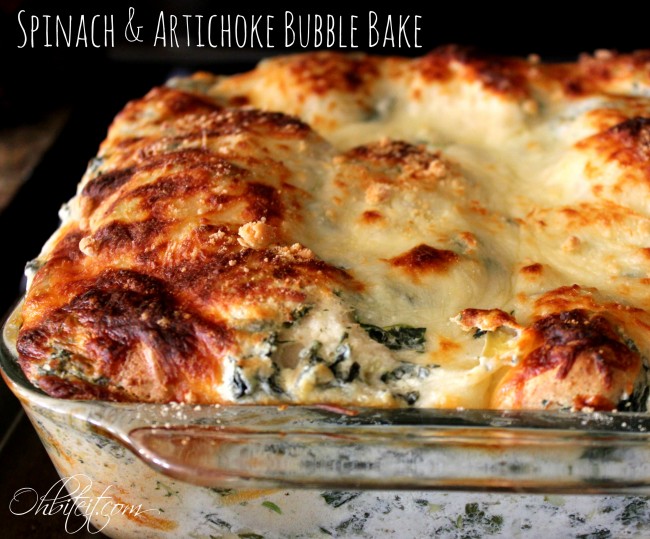 What you'll need: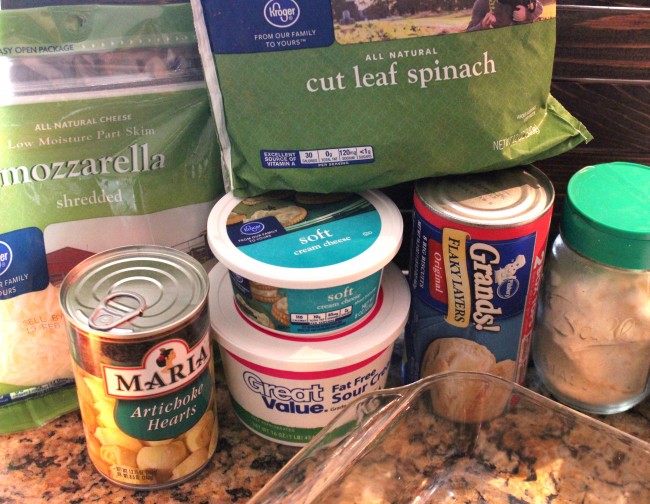 1 container of Pillsbury Grands Flaky Layers Biscuits (8 count)
3 cups of Frozen and defrosted Spinach
2 Cups Shredded Mozzarella (divided in half)
1 can of Artichoke Hearts
1-8oz container of Cream Cheese
1/2 cup Grated Parmesan
1 cup Sour Cream
1 tsp. Cayenne Pepper..optiona but SO good, it really makes this amazing!
S&P to taste
a 9×9 square oven safe dish (Pyrex)
Directions:
Give those Artichoke Hearts a rough chop…
In a medium bowl mix together the Cream Cheese, Sour Cream, Parm, S&P, and Cayenne.  ~A food processor really helps…but if not, you can do it just fine!
Add the sauce into the Spinach and Artichokes, fold in one cup of the Mozzarella…
Now Cut each Biscuit into fourths…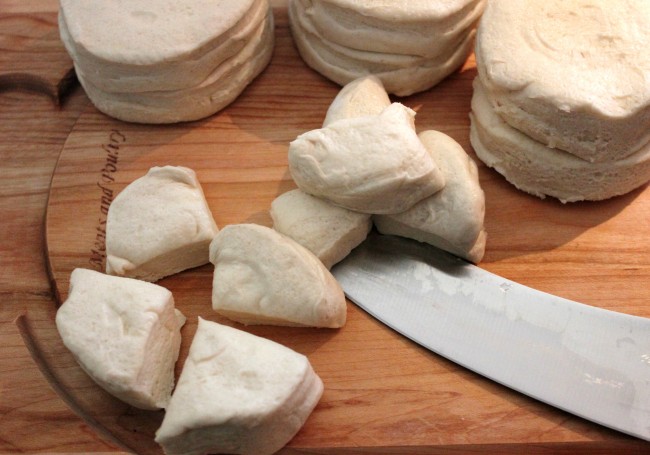 Add them into the bowl and gently mix them into the saucy Spinach & Artichokes, coating them completely…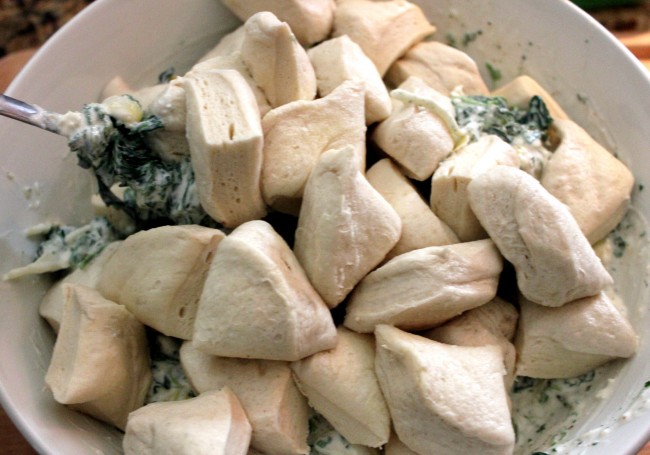 Pour it all into your baking pan and top it with that reserved cup of Mozzarella…
Bake it at 350 degrees for 1 hour, making sure to cover it halfway through!! 
If you'd like the top to be nice and super golden, broil it for a couple of minutes before serving…
Then serve it nice & warm & Ooey Gooey…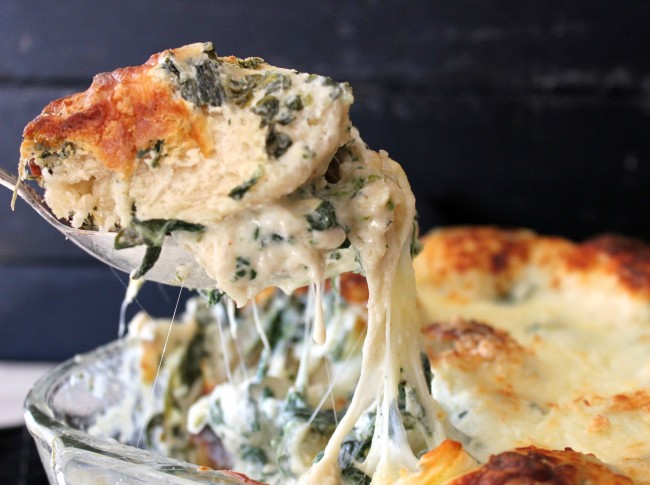 Make up a generouse plate…
DIG IN!  ~Enjoy! 🙂