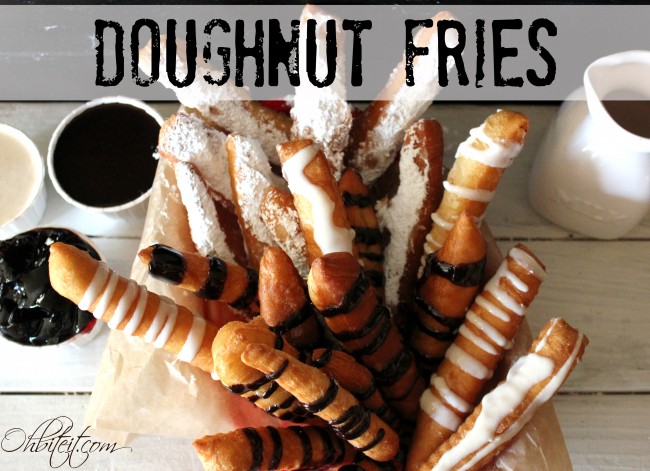 Sooo…this recipe was inspired by a reader who actually saw these Doughnut Fries somewhere, and thought I would like them~  Well..she was right..I loved them!  I love the idea and I also love how easy and tasty they are.
Of course, I had to jazz them up a bit, so I gave them some variety with different toppings and dippers.  They really don't need much though, they're a total crowd pleaser with their whimsical presentation and addictive taste!
~Such a fun way to get your Doughnut on! 🙂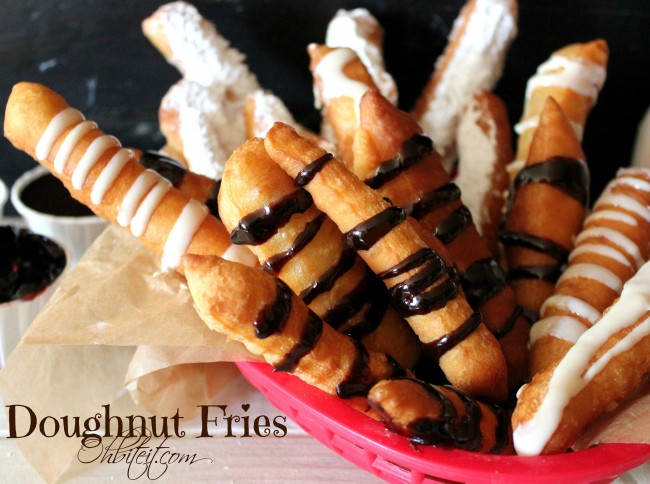 What you'll need for a big ol' batch of Doughnut Fries:
1 can of pillsbury Grands Flaky Layers Biscuits
Powdered Sugar…for topping
Chocolate…for topping/dipping (I used Amazing Glazes)
Vanilla Glaze…for topping/dipping (I used Amazing Glazes)
Jelly…for dipping
Oil for frying…I used Canola
A decorative pastry cutter, for pretty edges~~optional~~Doesn't really make much of a difference!
Directions:
Roll out each Biscuit and cut them into fry-like strips…
Fry them up about 4 at a time, making sure that they get evenly golden on all sides…
Let them cool…
Dust some of them with Powdered Sugar…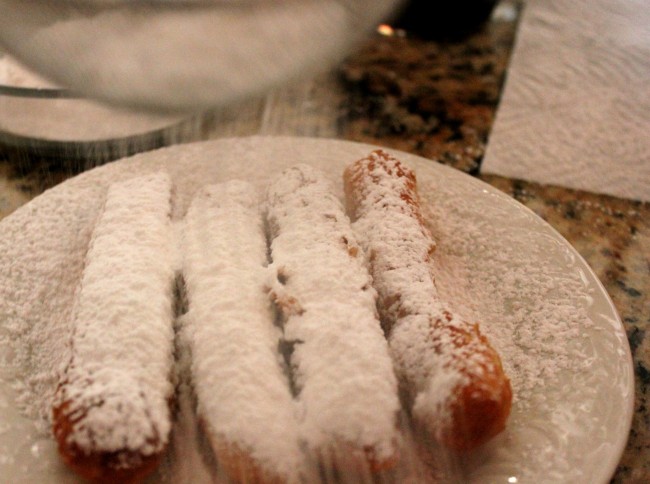 Add some Glaze to the others if you'd like, let them dry.
Serve them up in a cute 'Fry Basket'…
Make sure to have some fun dippers, like Jelly…
And Vanilla Glaze…
And of course, Chocolate!  ~Enjoy!  🙂