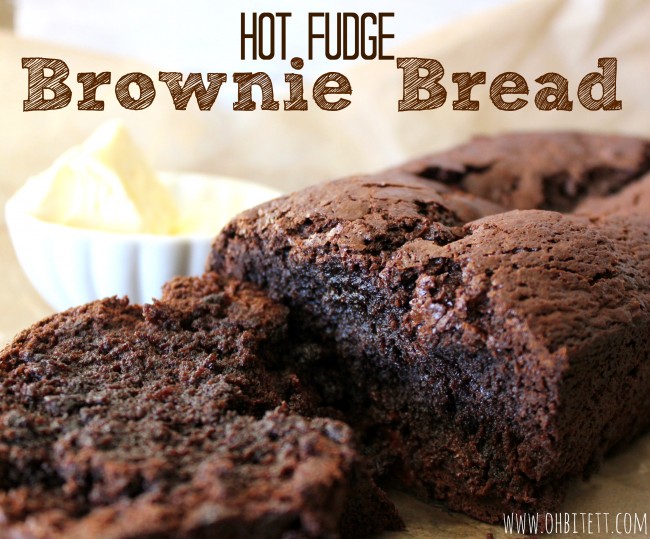 I'm not sure what made me think that it was okay to literally add an entire jar of Hot Fudge into a loaf of Chcolate Bread~but here we are!  I hope you have your 'soft clothes' on today, because there's no way those skinny jeans will make it through this one! 😉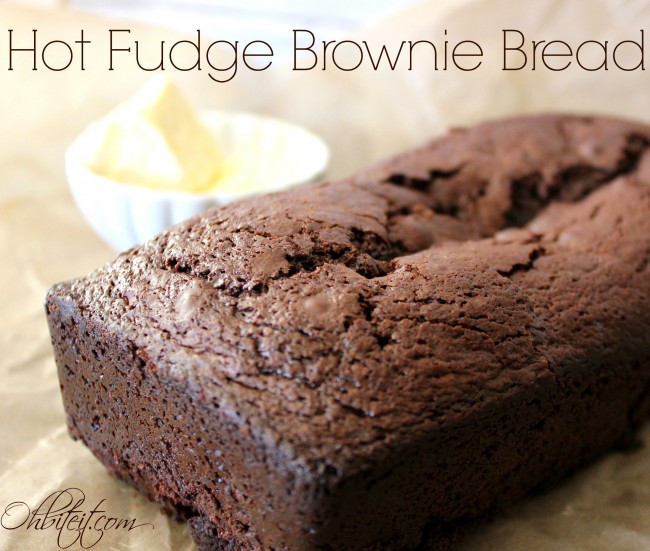 I think the only thing that makes this a Bread and not a huge Brownie, is the pan that it's cooked in, giving it that Bread-loaf shape.  I'm totally fine with that, because Bread has way less guilt attatched to it than Brownies do..LOL!!  So let's just go with it.  🙂
This isn't a Bread for the weak~you really need to be prepared for the most intense, moist..no, not moist//down right Fudge drenched Chocolaty 'Bread' you can imagine.  Yes, it's thick, yes it's sweet and yes it's INCREDIBLE!
What you'll need: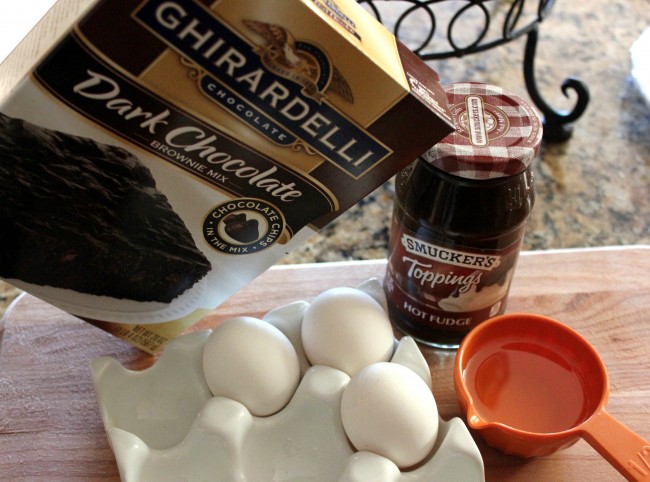 1 box of Brownie Mix…a good one!
1-11 oz. jar of Hot Fudge Sauce
3 large Eggs
1/3 cup Veg Oil
A  bread loaf pan
Directions:
In a med bowl combine all of the ingredients, mix until smooth~
Pour it into a non-stick sprayed laof pan, about 3/4 of the way up.  Bake it at 350 degrees for approx 45 minutes, or until it's cooked all the way through~
Let it cool completely before removing it from the pan!  If you're not patient while letting it cool, your Bread will stick and it won't have a bottom..lol!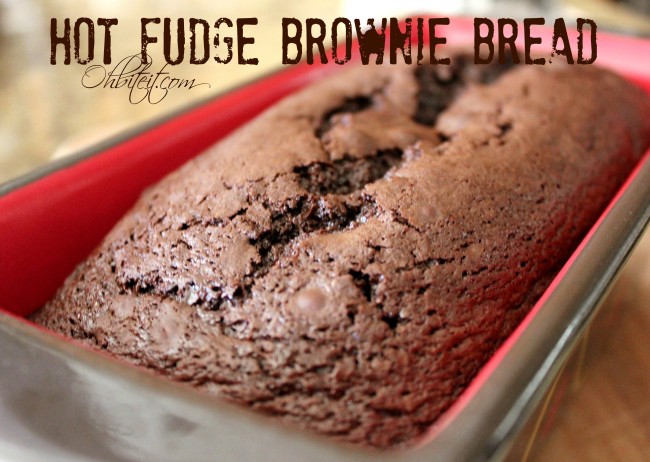 Serve it warm and gooey.  You will need Milk or Coffee to survive it..lol!
You've never had such an ooey gooey drippy Chocolaty Bread..EVER!  ~Enjoy! 🙂