Even though the name of these Enchiladas is a sweet & savory mash-up, these Snickerdoodles aren't savory and spicy like typical Enchiladas at all!
Actually, if there's any confusion in the name, it works in our favor ~ making them totally justifiable for Breakfast, Lunch or Dinner..lol!
In fact, the only thing that these sweet, crispy, tender tunnels of Tortilla Heaven have in common with typical Enchiladas, is their rolled and stuffed shape!
These sweet babies are bursting with Creamy Ricotta, Smooth Sour Cream and loads of Cinnamon Sugar…ohhhh, and then they're drenched in a sugary melted Cinnamon Butter Glaze and baked to a golden crisp….that's it, no biggie!  🙂
They're as easy as Uno, Dos, Tres!  🙂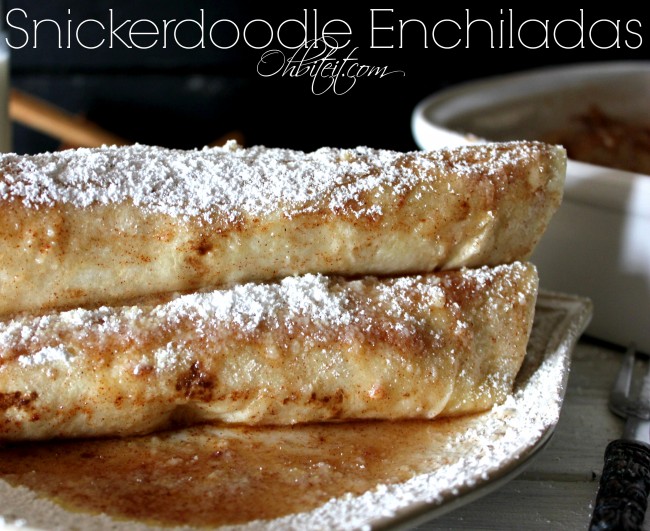 What you'll need for 6 super stuffed Snickery-Doodly Enchiladas (feel free to simply double the recipe for more):
6 – 8″ Tortillas
Filling:
2 cups Ricotta Cheese (I used low-fat)
1/2 cup Sour Cream (I used low-fat)
1/4 cup Cinnmaon /Sugar~~your favorite ratio of Cinnmaon to Sugar..mixed!
The Glaze:
1 cup Powdered Sugar
1 tbsp. Ground Cinnamon
1/2 cup Melted Butter
Directions:
In a medium Bowl mix together the Ricotta, Sour Cream, and Cinnamon Sugar…
Add a generous spoonful down the center of each Tortilla and roll it up…
In a small bowl make the Glaze by adding the melted Butter and Cinnamon into the Powdered Sugar, mix until smooth…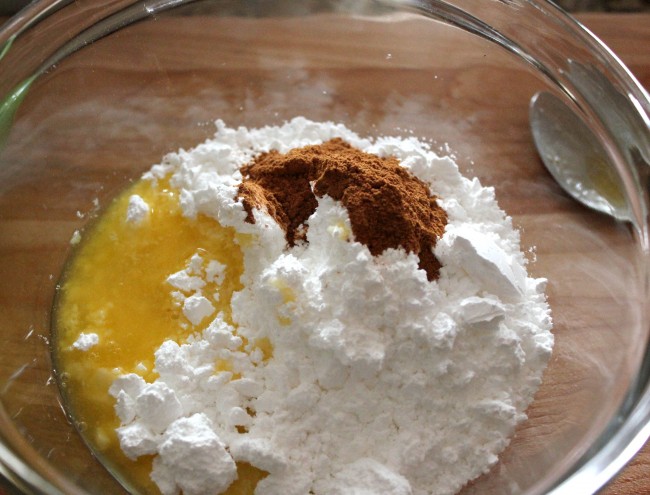 Pour the Glaze evenly over the Enchiladas…
Bake them uncovered at 350 degrees for approx. 12-15 minutes, or until they're golden and warmed completely through.
Let them cool a bit before serving…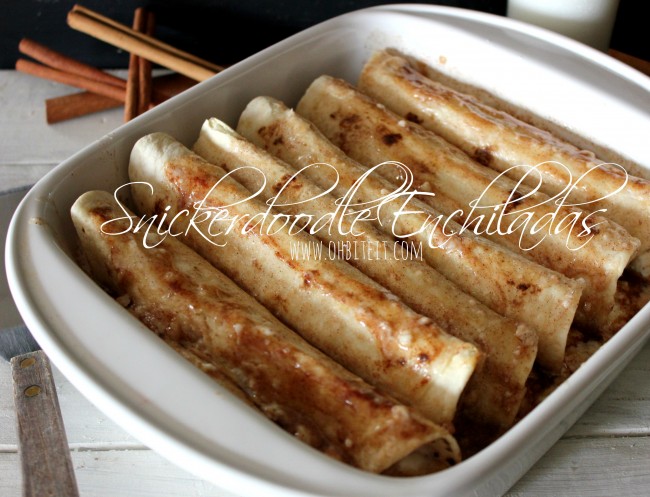 Serve them up with some hot Coffee or Mexican Hot Chocolate…
Don't forget one for ummm..YOU!
Open up! ~Enjoy! 🙂