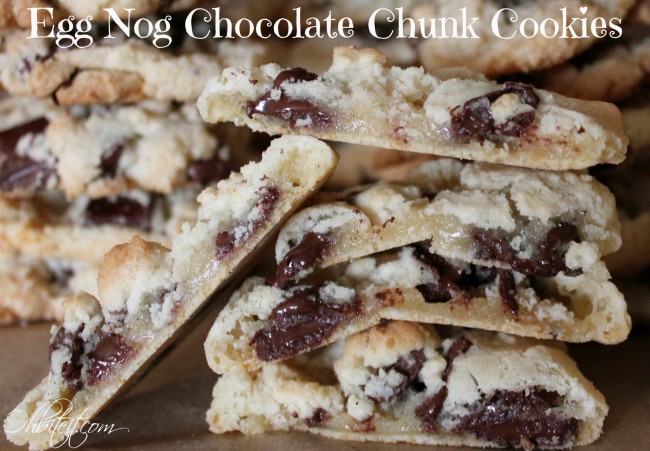 I couldn't just look at that giant jug of Egg Nog sitting in the fridge and not want to take it to new, and delicious places!  This time that thick, rich, sweet drinkable treat literally transformed into some cookies, and OMG!
 The Egg Nog totally makes the cookies so moist, and chewy, yet it gave them that creamy unique Egg Nog flavor that literally made these one of the BEST cookies I've ever had!  They totally melt in your mouth~
I think using Egg Nog in this way is almost better than drinking it..lol
**As a bonus..there is NO Egg in this dough, so you know what that means..YEP~~  You can EAT the dough..frost with it..dip with it…LOVE it!
What you'll need for 2 dozen+ Cookies:
2 cups all purpose flour
1/2 tsp baking soda
1/2 tsp salt
1/2 cup melted butter
2 cups sugar
2/3 cup Egg Nog
2 cups Chocolate Chunk Morsels
Directions:
preheat the oven to 350 degrees.
In a med. bowl, whisk together the flour, baking soda and salt…
In a large bowl, combine the melted butter…
with the Sugar…
and Egg Nog…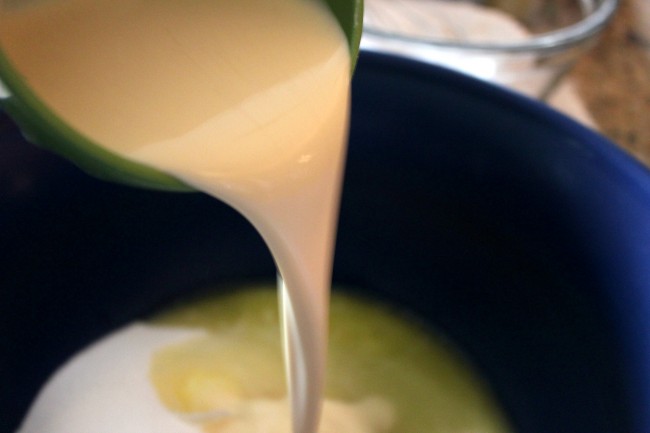 Combine the dry ingredients into the wet, a little bit at a time…
Mix until smooth and thick.  Now stir in the Chocolate Chunks.
Place 1-inch balls of dough onto a baking sheet, leaving about two inches between them…  (Forgive my "seasoned" sheet pan..lol)
**For a thicker cookie result, at this point, put the sheet pan of dough balls into the freezer for a good hour or so, then directly into the oven.  Either way they're still delicious! 🙂
Bake for 10-12 minutes, until cookies are set around the edges.  (Placing the dough balls into the freezer for a few minutes before you bake them will create thicker and 'taller' cookies…totally optional!)
Cool for a couple of minutes, but they are SO amazing warm!
This recipe makes plenty to go around!!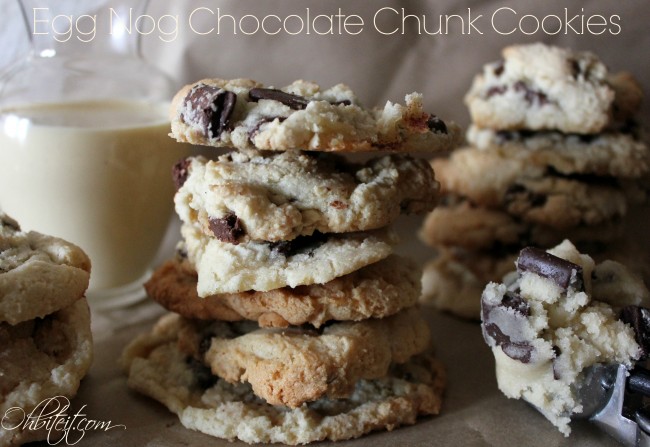 And they're SO pretty…
They go great with a tall glass of Egg Nog…
BUT~~ They go even better with your lips!   ~Enjoy!  🙂