It's finally happened!  Coffee and Cinnamon Rolls have officially joined together in Holy 'Breakfastmony', and now we can all live happily ever after!  What better way can there be, than to wake up and face the day with a sticky, sweet jolt of Espresso filled Cinnamon Rolls?!
These Rolls are filled with the perky crunch of Chocolate covered Espresso Beans and then slathered with Espresso Bean Frosting~GOOD MORNING!
What you'll need:
1 Container of Pillsbury Cinnamon Rolls (8 count)
1/2 cup of Chocolate covered Esrpesso Beans…crushed
Directions:
Crush up the Beans…
Remove the Cinnamon Rolls in one roll, trying not to separate them.  Unroll the rolls together and evenly sprinkle half of the crushed Chocolate Covered Espresso Beans onto the Rolls…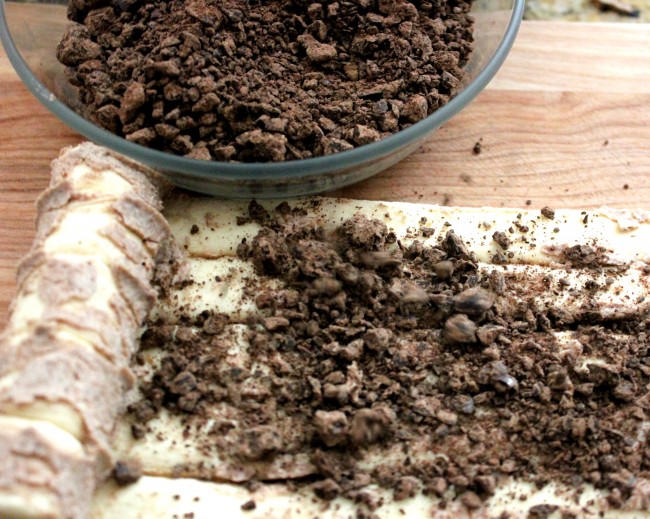 Roll them bak up and place them individually into your baking pan.  Bake them at 350 degrees, for about 12 minutes..or until they're puffy and slightly golden.
Make the Frosting while they bake.  Just combine the remaining crushed Espresso Beans with the included Frosting, set aside…
Let the Rolls cool…
Slather some of that Java Chip Frosting all over the warm Rolls…
And enjoy the tastiest way to wake up EVER!  ~Enjoy!  🙂