I don't know about you, but the ooey-gooey center of a Cinnamon Roll is my favorite part!  I have no shame..I go straight for that winning bite right from the start.  Why mess around with dry edges and blah bread right??!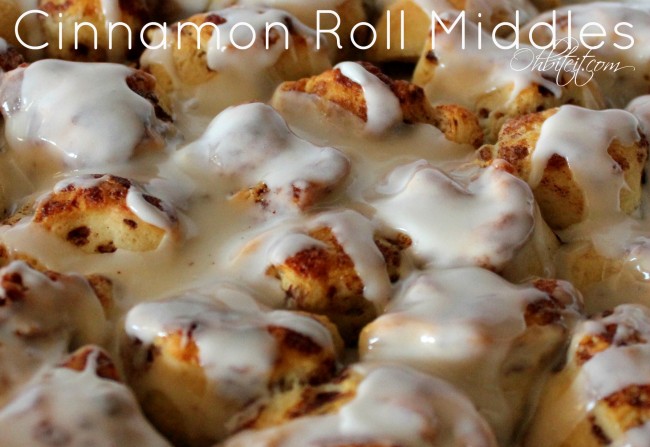 Well..now we don't even have to pretend that we love all of those Cinnamon Roll parts equally~ I give to you> just the Cinnamon Roll Middles.
 That's right…no more bite gambling.  Each and every bite of these sweet little gems are a sure thing!  Sticky, sweet, moist little 'center-cut' nom nom nuggets of LOVE!  DO IT!
What you'll need:
1 Roll of Pillsbury Cinnamon Rolls (8 count)
1/2 cup Melted Butter
1 cup Powdered Sugar
3-4 tablespoons of Cream
Directions:
Cut each Cinnamon Roll into 4 pieces and pinch each one together to make a little ball…
Place each ball into a baking plate/pan and pour the melted butter all over them…
Bake them at 350 degrees for approx. 15 minutes, or until they're golden and cooked through…
Make the Glaze:
In a small bowl combine the Powdered Sugar with the Cream and mix well.   Add in the enclosed Frosting that came inside the Cinnamon Rolls, and mix it in until smooth…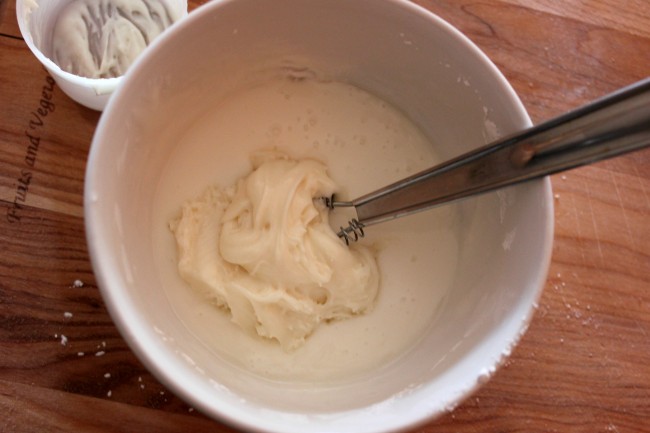 Pour the glaze all over the top of the Rolls, making sure to smother all the edges and every nook & cranny…
Say  "Oooohhh"
Serve them up warm…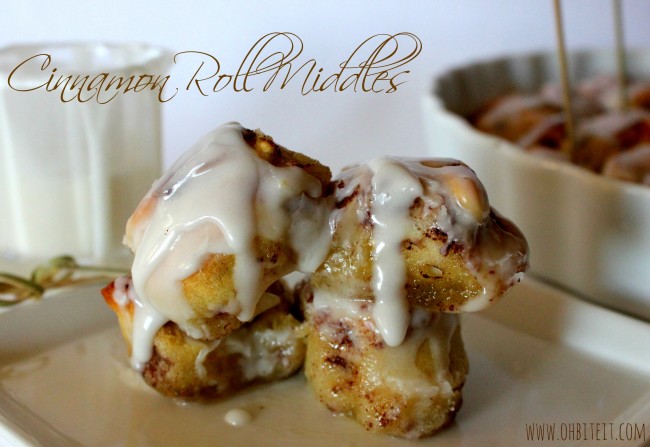 And sticky…
Grab a plate and prepare your lips for some serious Cinnamon Roll HEAVEN!  ~Enjoy!  🙂