FINALLY, it's been slowly getting a bit cooler here where I live, and for me cooler weather means Hot Chocolate.  Or should I say, a little bit of Hot Chocolate with my mug of Marshmallows?!
~That about sums this up!  🙂
Actually,  I heard that a version of this Marshmallow filled Hot Cocoa is served at some restaurant somewhere, and is #1 on their menu!  I can see why~~LOL!
What you'll need:
Mini Marshmallows..enough to fill up your Mug…yep, fill it UP!
Your favorite Hot Chocolate
Chocolate Syrup for around the Mug rim…
Some crushed candy can for around the Mug rim…
Directions:
Dip the Mug into the Chocolate Sauce and then into some crushed Candy Canes..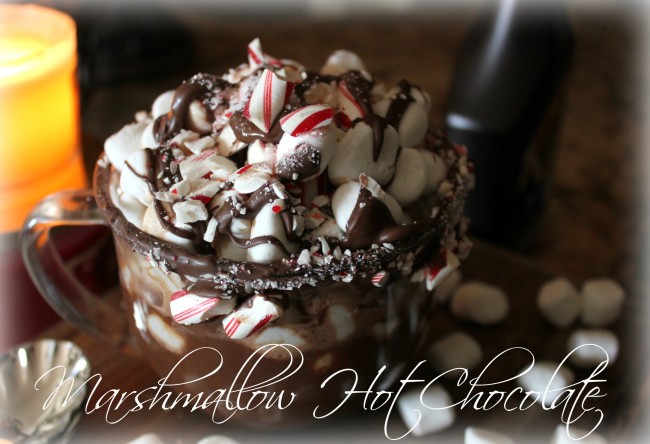 Fill your Mug with the Mini Marshmallows, all the way up to the top…you can even go over if you'd like..lol
Pour your fave Hot Cocoa over the Marshmallows and get a spoon!  No sipping here…this requires a spoon.  🙂
~Enjoy!  🙂