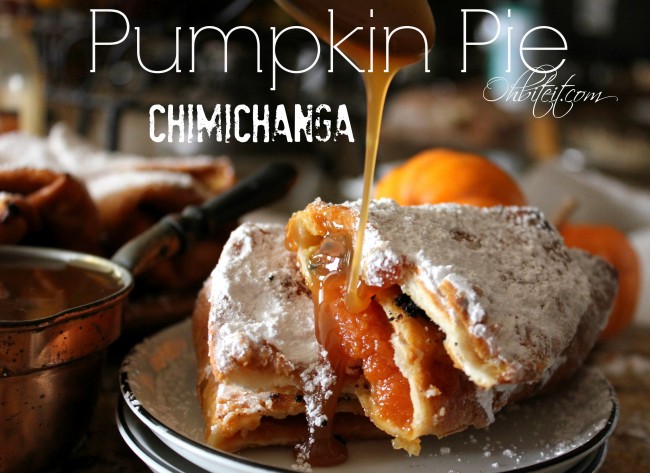 What do you get when you cross a Connecticut raised girl with many years of living in New Mexico as an adult?  You get Pumpkin Pie filling, rolled in a Tortilla and fried..that's what!  It's one magnificent mash-up!  🙂
Pumpkin Pie Filling is deep fried to a golden crisp and then made socially acceptable to eat it with your hands by becoming this adorable, little hand-held package of sweet, crispy, Pumpkin Pie deliciousness!  Here in NM we call a stuffed and fried Tortilla a Chimichanga, and since it reminds me of this scene in  "Meet the Fockers"  that totally worked!
**PS…if you haven't seen that movie, make a batch of these and go watch it..LOL!  🙂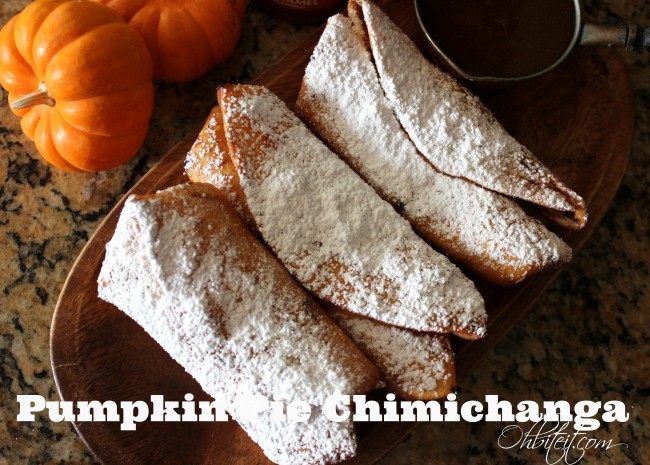 What you'll need:
Tortillas~ONE per Chimichanga
Pumpkin Pie Filling~1/4 cup per Chimichanga
Some Caramel Topping for drizzling!
Powdered Sugar for topping
Oil for frying~I used Canola
Directions:
Lay out one Tortilla and spread the Pumpkin Pie Filling evenly down the center…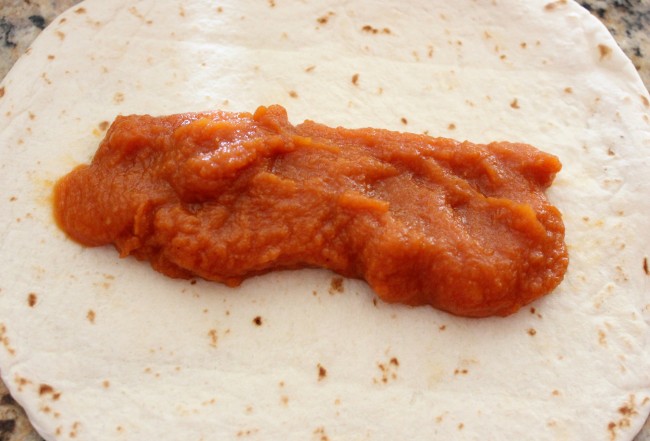 Roll it up and secure with a tooth pick…
Fry them up until they're evenly golden on all sides.  Drain them on some Paper Towel and REMOVE ALL THE TOOTHPICKS!
Sprinkle them with some Powdered Sugar…
Maybe just a little drizzle of some Caramel to take it to the next level of YUM….
And now open up!  ~Enjoy!  🙂