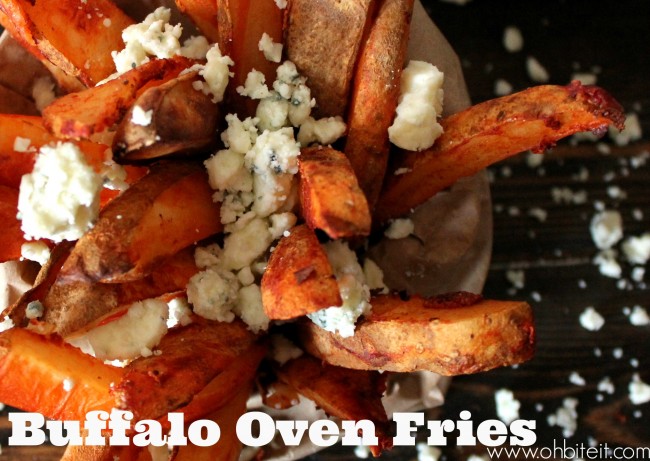 I can't believe I haven't done this before..or had these before…or thought of these before..lol!  Seriously SO simple and SO delicious, just perfect for a weekend of blankies and TV!
These crispy yet tender and spicy Fries are so unique and fun!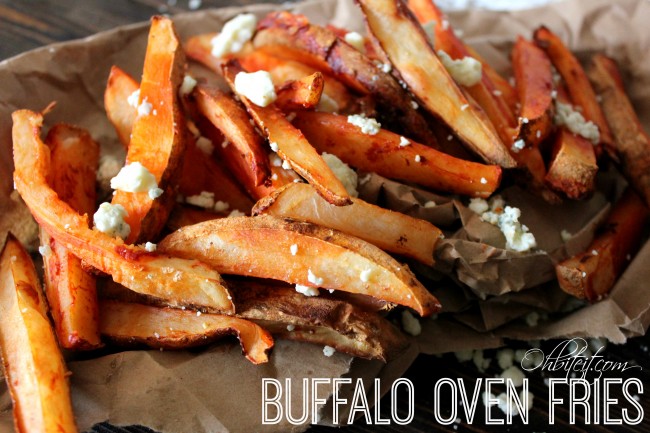 They will totally wake up a crowd or comfort just you, from the inside out.  Sprinkled with creamy Blue Cheese Crumbles that get all melty over the warm fries..Ooo, you'll LOVE them!  🙂
What you'll need for a HUGE pile of Buffalo Fries:
3 large Potatoes
1 cup Buffalo Wing Sauce
1 cup..or so of Blue Cheese Crumbles
Salt and Pepper to taste
A large Zipper Bag
Directions:
Cut the Potatoes into thick Fry sized wedges…
Place them all into a Zipper Bag and Pour the Buffalo Sauce into the bag,…
SEAL IT UP TIGHTLY, and shake it up…
Dump them out onto a baking sheet…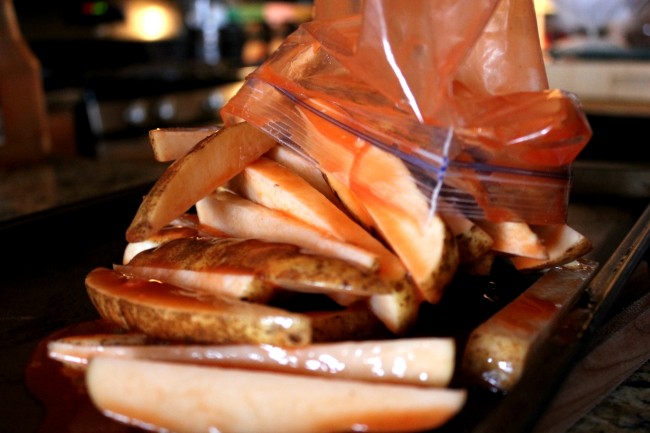 Make sure they're in an even layer on a baking sheet, and bake them at 375 degrees for approx. 45 minutes…mine took about an hour to get the way I like them..
While they're warm..top them with Blue Cheese…and some Salt & Pepper.
For fun..put them into a paper Bag, you'll feel like your at some really cool Pub or Sport's Bar..
And this way, they're easier to pass around and ummm..SHARE…
They look SO pretty…
BUT..I know you can share at least a few of them, I know you can…
Make sure you get yours first though..lol
In fact, grab yourself a BUNCH!  ~Enjoy!  🙂