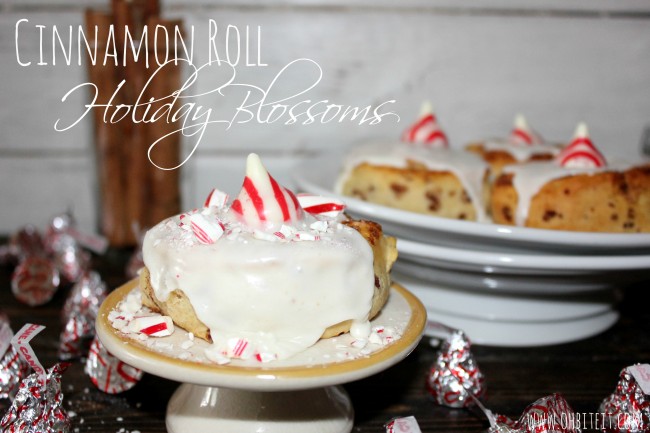 YEP~  It's the time of year when everything gets a "holiday make-over"  our house, our food, our sweaters..lol!  Just about everything in our lives gets 'holiday-fied' so why should we ignore our Cinnamon Rolls?  They deserve their moment in the holiday spotlight too….right …RIGHT!
Soooo…here you go!  A simple yet adorable way to jazz up those Rolls and get them into the Holiday spirit like the rest of us pretend to be are! 🙂
What you'll need:
Cinnamon Rolls~  I used Pillsbury..(8 count)
Cream Cheese Frosting…I used what came inside the package.
Holiday Hershey's Kisses
Crushed up Candy Canes…optional!
Directions:
Simply bake up the Cinnamon Rolls…(according to the package instructions)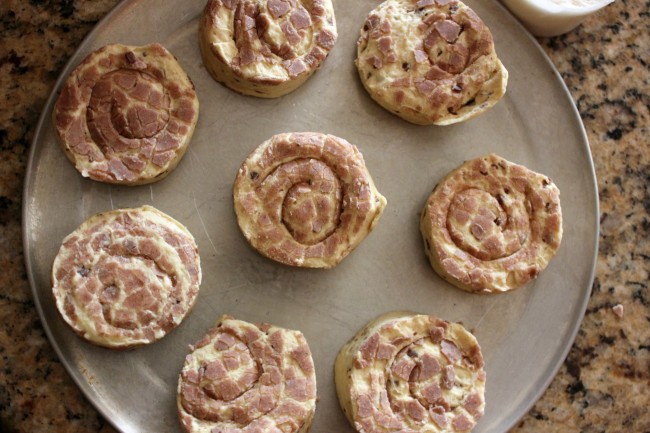 Frost them…And while they're still a bit warm, push a Kiss down into the center of the Roll…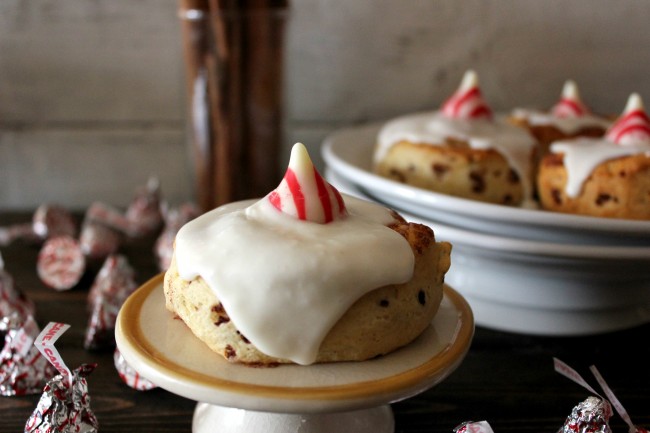 Serve them up, maybe with a sprinkling of crushed Candy Canes…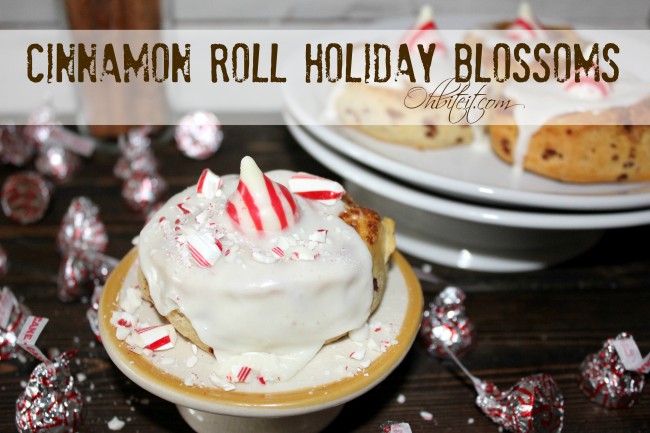 Leave one for Santa and get one for you too!  ~Enjoy!  🙂