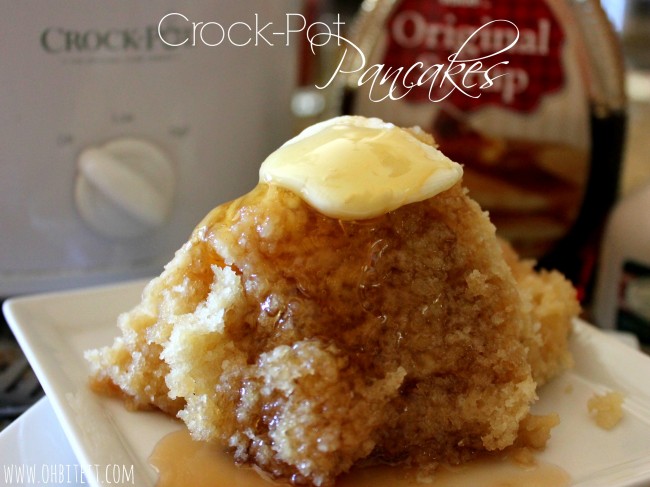 I can't say enough about this "duh" recipe as I like to call it!  First of all there's the whole..set it and forget it thing, especially when you have all those hungry relatives gathered around your kitchen.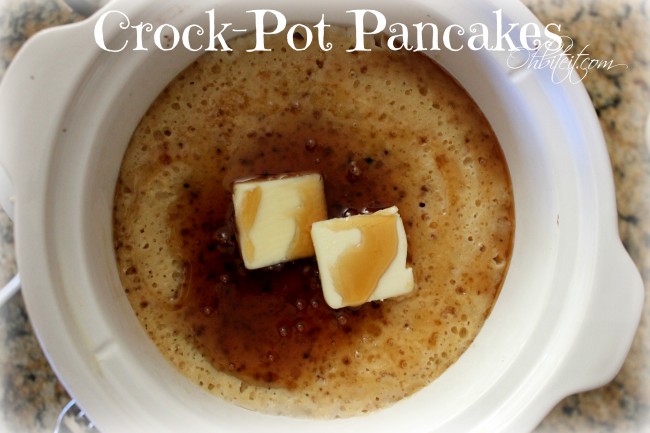 You literally, start this a few hours before you're ready to eat (depending on your size/temp of slow cooker), and the most AMAZING breakfast you've EVER had is waiting for you.
OMG…just imagine for a moment, diving into a pool of sweet, fluffy, maple soaked, melty buttery Pancakes that are moist, tender and EASY!  AND, you go in head-first!
That about sums it up!  Each scoop of this Pancake morning miracle is heaven on Earth, and in your tummy!  As a bonus you didn't even have to stand over a griddle and flip, stack & serve like a crazy person.  Yep..everyone gets equally warm Pancakes..lol!  🙂
Just DO this…GO!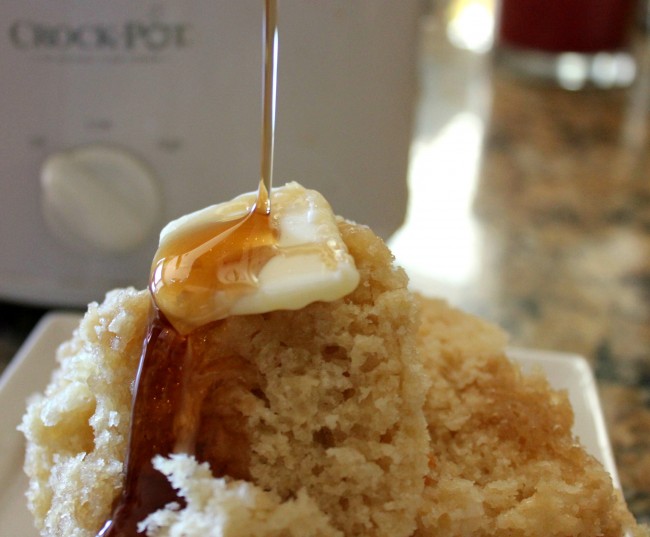 What you'll need:
A Crock-Pot…Large or small, cooking time will VARY!
Pancake Mix…your regular batter mixed according to the box instructions.  Use the amounts that will work for your number of mouths to feed. 🙂
Syrup…1 cup for the Batter + enough for drizzling on the top
Butter..for the top
Directions:
In a large bowl mix up your Pancake batter…stir in one cup of Maple Syrup…
Pour the syrupy batter into your Crock-Pot and set it according to your particular amount and time…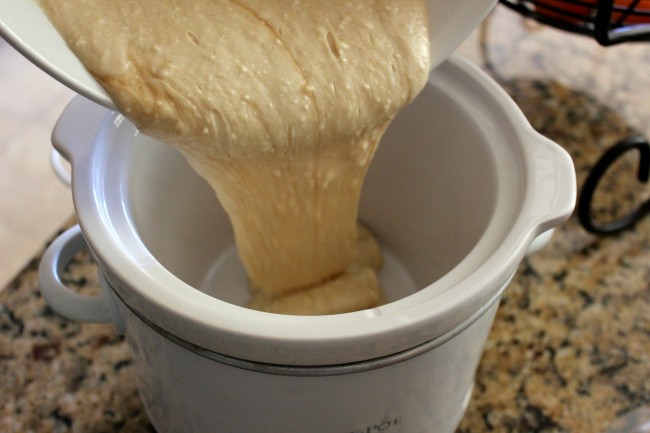 Add an extra drizzle of Syrup over the batter for good luck, if you'd like…lol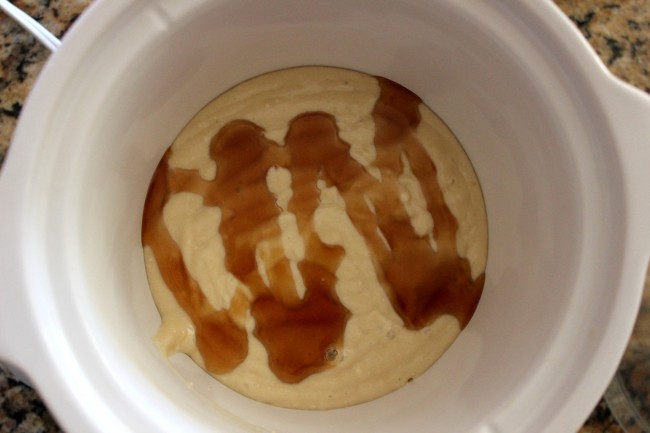 Now..set it and forget it.
It's done when it's all cooked through, soft, tender and irresistible!
When it's ready and while it's warm..add Syrup and BUTTER…
Scoop that baby up and look at the moist, scrumptious Pancake perfection about to grace your lips…
But first..more Syrup…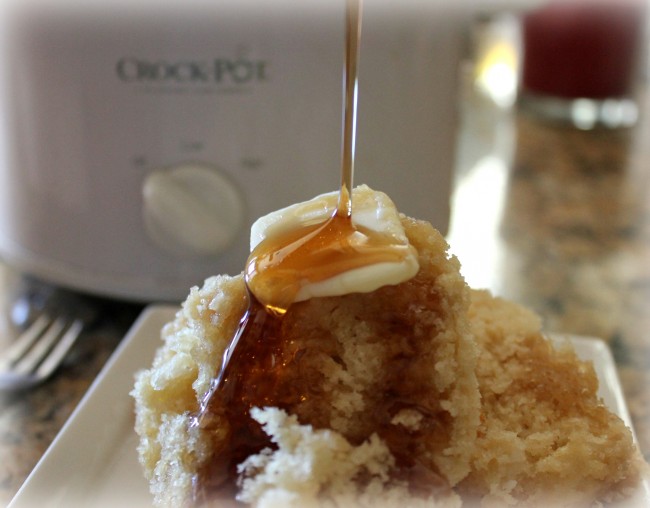 Time to share this beautiful Breakfast…
There's even enough for seconds/thirds…
OR one GIANT scoop for you!  ~Enjoy!  🙂