Just when I thought I've seen everything that could possibly be sprinkled, slathered, swirled, and stuffed into a Cinnamon Roll~ along comes this idea that crashed into my head at just the right moment!  🙂
AND, I had everything needed to whip up a batch of these ooey-gooey, creamy sweet, cinnamony rolls from Heaven, all just waiting patiently for me in my kitchen!
These are SO easy and SOOO delectable, I suggest you log off the computer and go make you a few, and by a "few", I totally mean as many as your tummy can handle!  🙂
What you'll need:
The Filling:
1 container of Pillsbury Cinnamon Rolls (8 count)
1-8oz. block of Cream Cheese
1 cup of Powdered Sugar
1 tablespoon Vanilla Extract
The Frosting:
The remaining Cheesecake Filling leftover in the bowl, PLUS the enclosed Cinnamon Roll Frosting from the container
1/2 cup of Graham Cracker Crumbs..for sprinkling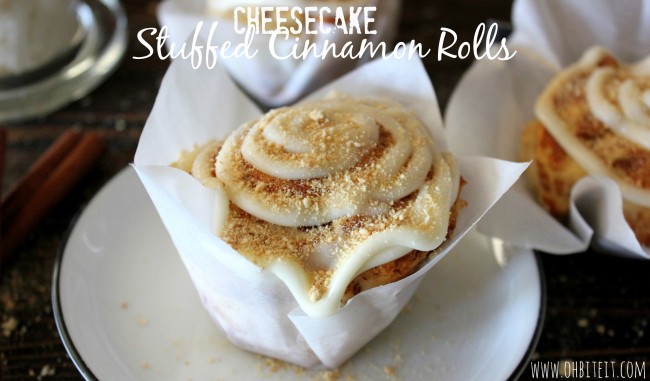 Directions:
In a food processor, or with a spoon and muscles, mix together the Powdered Sugar, Cream Cheese and Vanilla..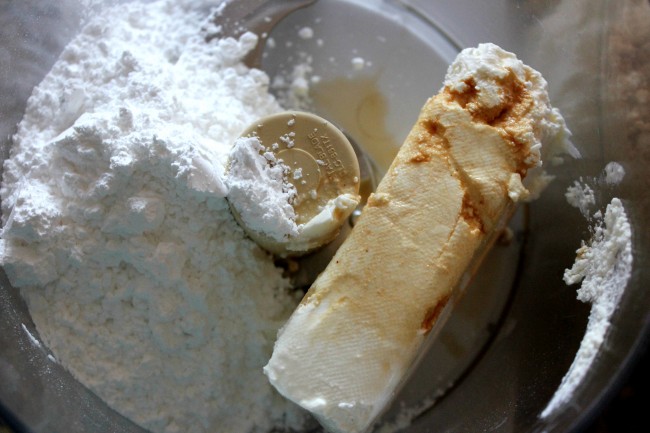 Until it's super smooth and creamy…
Slice/split each Cinnamon Roll down the center into equal halves…
Smear some of the Cheesecake filling inside each Roll and close them up.
Place each stuffed Roll into a muffin tin, or baking pan and bake them at 350 for approx. 15 minutes or until they're firm all the way through.
With the remaining Cheesecake Filling still left in the mixing bowl, add the enclosed frosting from the Cinnamon Roll container, and blend it up until smooth.  This is your frosting…
Put those babies out of the oven…
While they're warm, but NOT hot, frost them with a swirl of the frosting mixture…
Now a light dusting of Graham Cracker Crumbs, for that authentic Cheesecake flavor!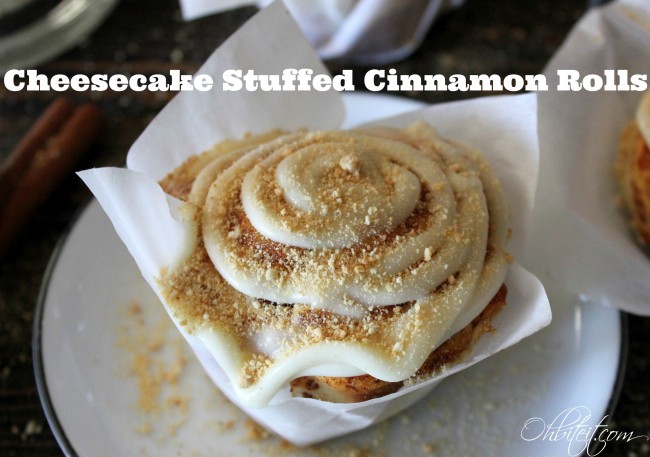 Grab one, because you just can't wait any longer…
Peel that paper back and say OMG!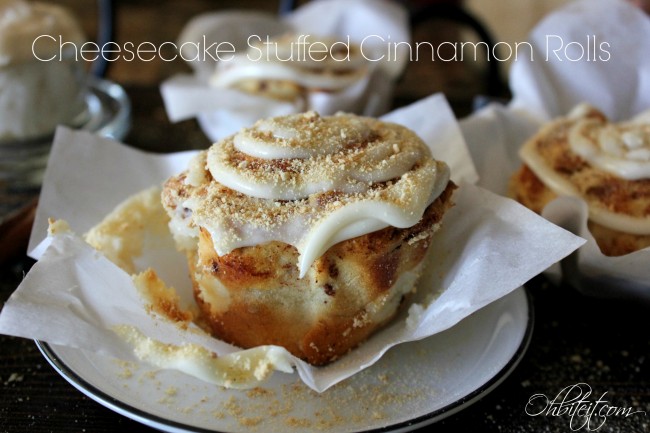 Prepare for the BEST Cinnamon Roll..errr, Cheesecake EVER…
Sink your teeth into that fluffy, flaky Cheesecake stuffed, ooey-gooey Cinnamon Roll of succulent Heaven!  Feel NO shame!  ~Enjoy!