This could quite possibly be my most deliciously marvelous mash-up to date!  Sizzling slices of Jack Daniel's marinated steak are caramelized with sweet and golden Onions, and then piled high inside a charred & smoky Jalapeño …but wait~~there's more!  THEN, they're covered in layers of melty, gooey Cheese…Oooo!  🙂
Everything we know and love about Fajitas all baked inside a spicy little two-bite Jalapeño Popper!! It's difficult to breathe isn't it?!  …LOL!  🙂
Seriously, make these for the next game and watch as everybody misses the touchdowns, the fumbles and the long shots because they're too busy stuffing their faces!
What you'll need for 30 sizzling Fajita Jalapeño Poppers:
15 fresh Jalapeño Peppers
1lb. of thinly sliced Steak…chilled for easy slicing
1 medium thinly sliced Onion
1lb. of sliced Provolone Cheese…or your favorite Cheese
I bag of Jack Daniel's Marinade
A large pan
A sheet Pan with rack
Directions:
Slice the meat super thin and add it to the Marinade~you can use any Marinade, but this Jack Daniel's is AMAZING!
Slice the Jalapeños in half and remove all the seeds and veins.  **WARNING:  Jalapeños are HOT..use common sense..lol!
Slice the Onion very thin as well…
Add the marinated Meat to the pan and cook it until it's just shy of fully cooked..
Remove the Meat, set it aside.  Now add the Onions into the pan and do the same thing…lol
Remove the onions, set aside.  Now add in the Jalapeños to give them a slight char…
Remove the Peppers and now it's time to stuff those babies!
Add a slice of the Meat inside a Pepper, and then top it with some of the Onions…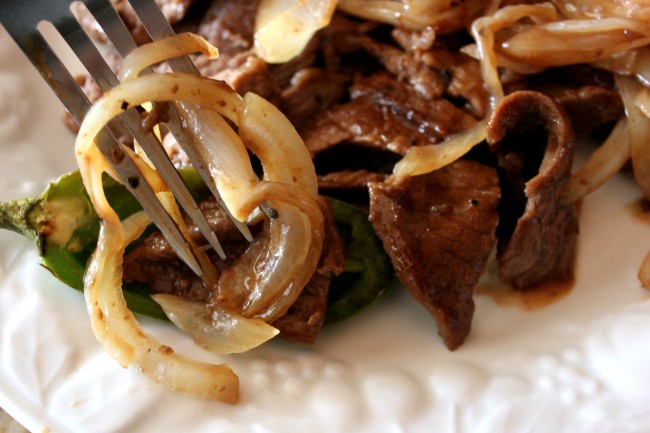 Place them onto the baking sheet and bake them at 350 degrees, for approx. 45 minutes, or until the Peppers are sort of shriveled and dark…
Take them out and top each one with a slice or two of the Cheese…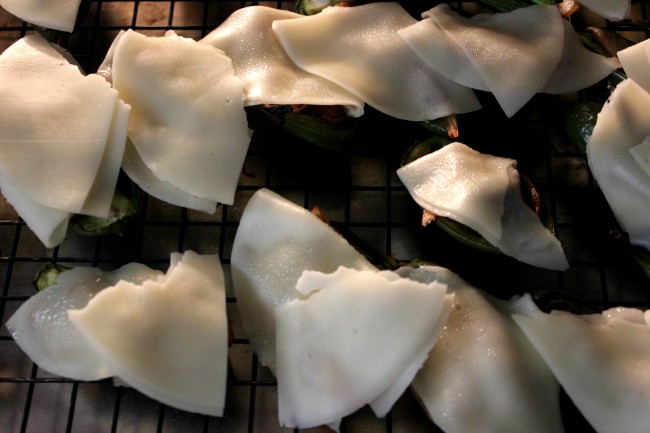 Back into the oven for about 5 more minutes, just until the Cheese is melty and totally irresistible…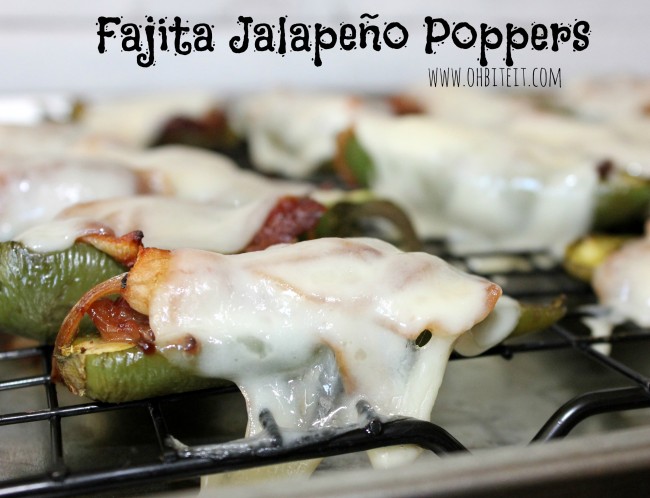 But let them cool a bit so you don't burn your mouth and get mad at me…LOL!  😉
Share a few with those you love…
NOW you can pig out too!  ~Enjoy!  🙂