Once again there was a wild dessert party and those irresistible Sticky Buns totally seduced that pretty and quiet Cake, charming it with all of its ooey-gooey, sweet stickiness and before they knew it, Sticky Bun Cake was born!  What a great day that was for all of us!
Fluffy vanilla cake is gently topped with a thick, moist and sticky topping, and studded with Pecans!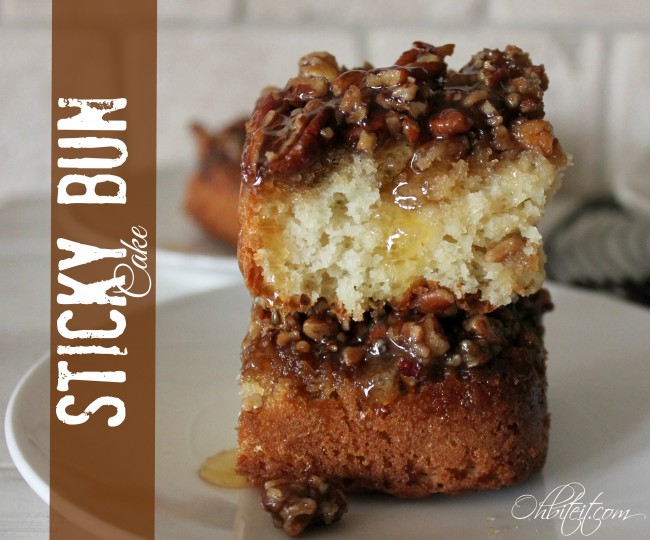 This takes Sticky Buns to a whole new level of awesome, and Cake never tasted SO good!
You have to give this a try..trust me!  🙂
What you'll need:
1 box of Vanilla Cake Mix…or any flavor you'd like
1 cup Pecans..chopped
1 cup Brown Sugar..packed
1/2 cup Light Corn Syrup
1 splash of Vanilla Extract
A square baking dish..or any shape
Parchment/non-stick spray
Directions:
In a large bowl mix together the Cake Batter according to the box instructions…
In a medium pot, combine the Brown Sugar, Corn Syrup and Vanilla Extract until smooth and blended…
Spray your baking pan and place the parchment inside.  Now spray the parchment as well.  Add the Pecans to the bottom of the baking pan.
Now top the nuts with the hot,  sticky mixture that you just melted together.
And NOWWW~  top that with the Cake batter.
Bake it at 350 degrees for approx. 50 minutes, or until you're sure that it's cooked all the way through.  This will affect the flip, so it needs to be fully cooked and cooled before flipping!  🙂
Let it cool completely and flip it out, onto a platter…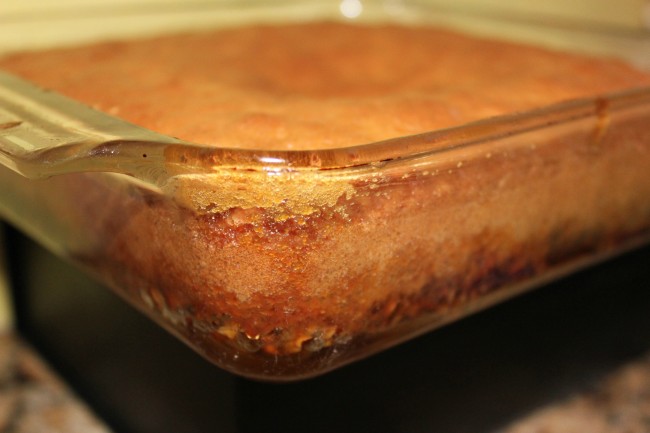 Now…FLIP it..flip it good!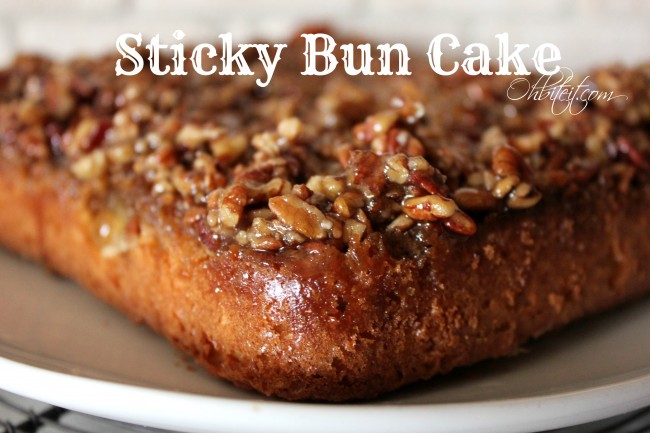 Gaze at the gorgeous creation you just made…
Find some friends that you like A LOT…
Share with them, so you don't eat it all…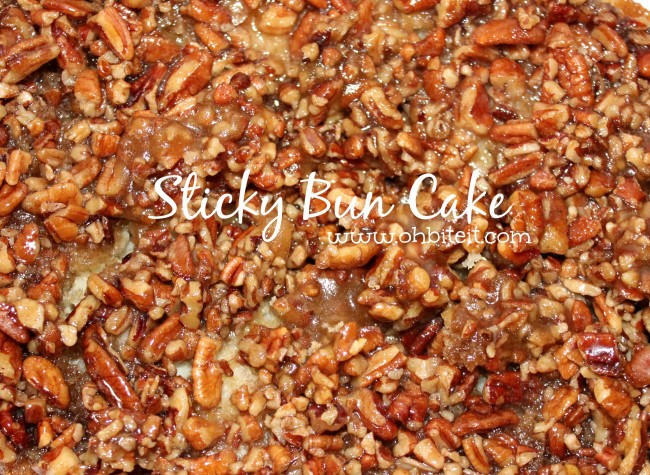 But grab a nice piece for yourself…of course!
A BIG piece! ~Enjoy! 🙂