Is there anything that we can do with Cinnamon Rolls that hasn't been done yet?  If there is, you know I will do it sooner or later..lol!  This one is really so simple, and such a nice way to serve up those scrumptious Cinnamon Rolls that we all love so much!
A nice, big pan full of moist and tender Cinnamon Rolls are combined with a splash of sweet Syrup and baked into one beautiful breakfast bake that will feed your entire family~or that special someone!  🙂
~As a bonus the smell that this creates in your house is nothing short of amazing! 🙂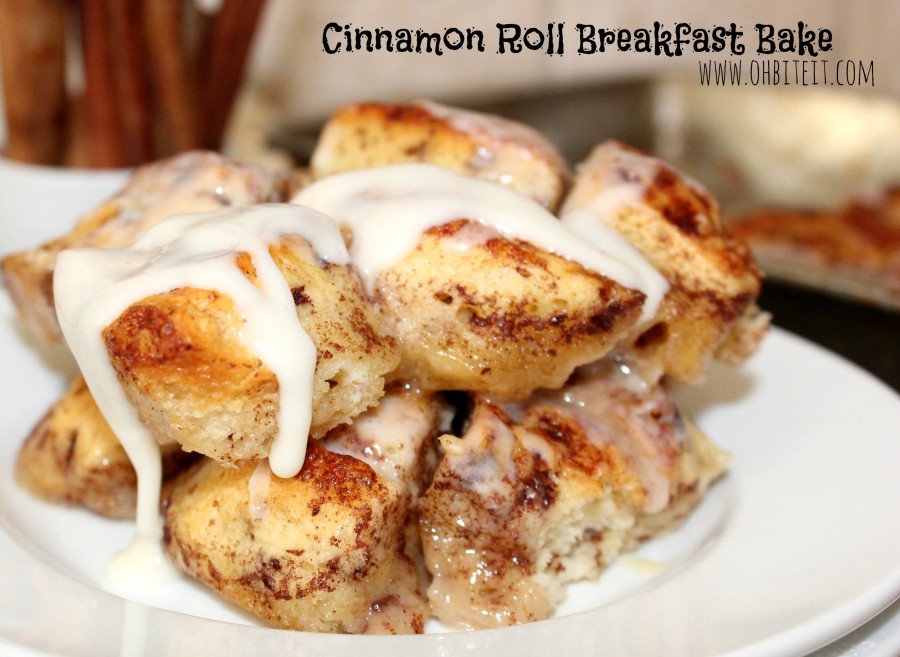 What you'll need:
1 container of Pillsbury Cinnamon Rolls (8 count)
1/2 cup Milk OR Cream
2 tablespoons of Butter…melted (not shown)
1 tablespoon Vanilla Extract
1 teaspoon Cinnamon
2 tablespoons of Maple Syrup
A small baking pan~ I used an 8″ x 4″..2″ deep
Directions:
Slice each Cinnamon roll into four equal pieces…
Pour the melted Butter into the bottom of the pan…
Place the cut Cinnamon Rolls into the bottom of the pan, in an even layer…
Combine the Milk, Cinnamon and Vanilla…
Pour the Milk mixture all over the top of the Rolls…
Now drizzle the tops with some Maple Syrup…
Bake it at 350 degrees for approx. 12-15 minutes, or until they're golden and cooked through.
Let it cool…
Now frost it with the enclosed Frosting…
The bottom will be moist, it's supposed to be!  Serve some up~
Notice it's incredible beauty…
Grab a plate for YOU…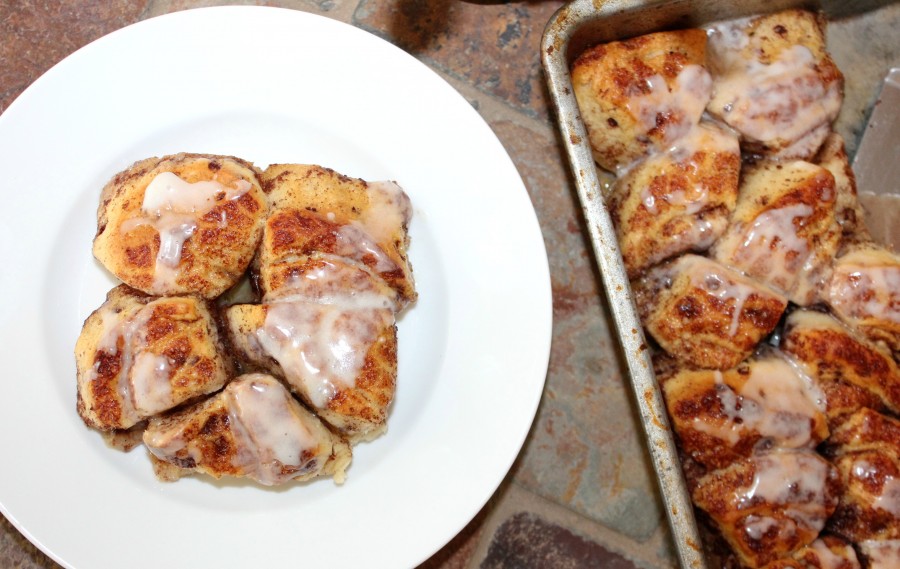 And dig in! ~Enjoy! 🙂