What can I even say this time about my craziness?  I mean, sometimes we just need to jazz up even the best of things, like Chips & Dip..right??  Why not have a sweet option for chipping and dipping///we deserve it darn it!
These are so unique, fun…and SO delicious that they will become one of your go-to snacks from now on!
The perfect balance to all those savory Chips and Dip varieties that make it to every event or party!
~Give them a try for a quick dessert or movie marathon~you'll love them!  🙂
What you'll need:
1 roll of Pillsbury Cinnamon Rolls (8 count)
1/2 cup Cinnamon Sugar..your fave ratio!
Flour for rolling them out
oil for frying~  I used Canola
Maybe some extra Frosting on hand just in case you need more "dip"
Directions:
In a medium pot, heat up the oil to 350 degrees.
Roll out each Cinnamon Roll so it's super thin, now cut it into four equal pieces…
Pile them up and prepare to fry…
Fry them up in small batches, and drain them on paper towel…
Sprinkle them generously with the Cinnamon Sugar..on both sides…
Serve them with the Icing for dipping!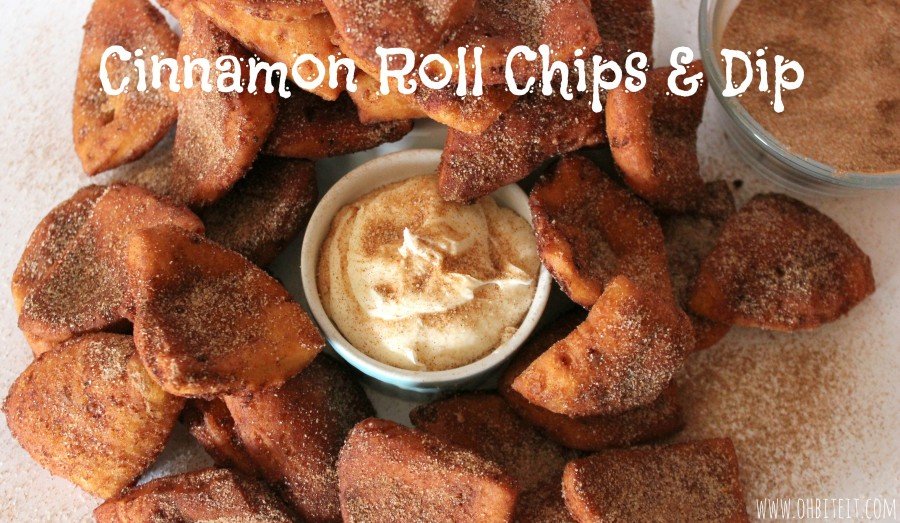 Now~  DIP them…
 EAT them…
LOVE them…Repeat!  ~Enjoy!  🙂