Cream Puffs have got to be one of the best little treats ever~  they're so light and flaky that they're almost guilt free..lol!  Such a sweet and perfect ending to any meal.  However, I didn't have the patience or desire to master that fluffy, flaky and super technical  "Cream Puff" batter.  So I kind of did things "my" way, a.k.a. the short-cut way.
I simply used buttery, flaky and already done for me…Crescent Dough!  Now, not only do we have an amazing Cream Puff~..but, we have many amazing Cream Puffs, all with the same amount of effort…SCORE! 🙂
What you'll need:
2 containers of Pillsbury Crescent Dough Sheets (OR you can use regular Crescents and seal up the seams)
1 container of Cool Whip (8 oz.)
JELLO instant Vainilla Pudding (5.1 oz. box)
Powdered Sugar for dusting
Chocolate Sauce for drizzling..optional
2-9×13 baking pans
Directions:
Place each Crescent Sheet into the baking pans…
Poke shallow holes into each dough sheet…
Bake them at 350 for approx. 15 minutes, or until they're slightly golden and puffy.
While they're baking up…make the JELLO Pudding…
Mix it until it's nice and thick…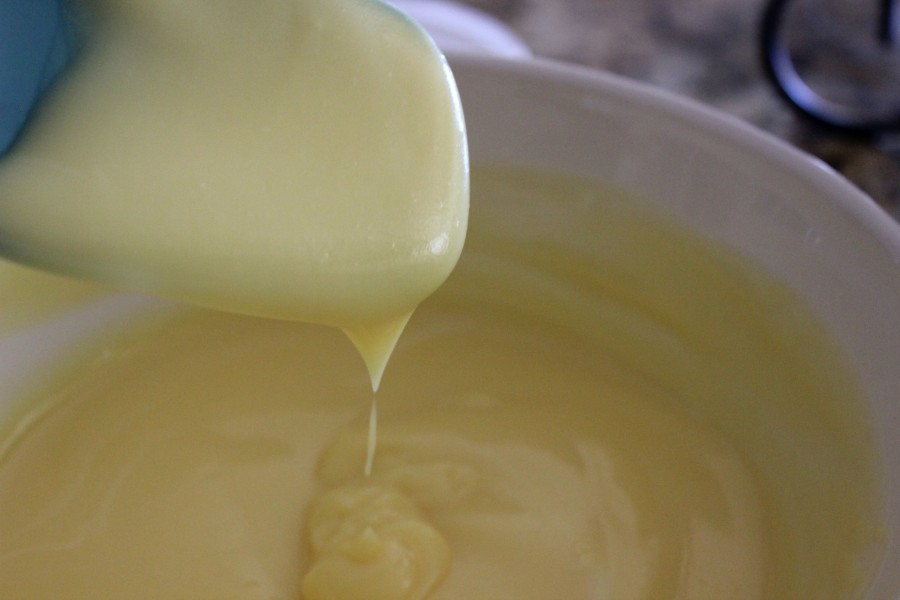 Now, stir in the Cool whip gently incorporating it into the Pudding…
Set it in the fridge until you need it.
Let the Crescent Sheets cool completely.  Then, pour the JELLO mixture all over one of the Dough Sheets…
Spread it evenly…
Top it with the other Dough Sheet…
Now put it into the freezer for 4 hours or overnight if possible…
When you're ready to serve, dust the entire top with Powdered Sugar…
And a nice drizzle of Chocolate Sauce, if you so desire…
Cut it up and grab a plate…
Share it with those you love…Like you..lol! ~Enjoy!  🙂