Would you like to feel like you're sitting in front of a crackling camp fire, enjoying some sticky toasted Marshmallows, while at the very same time, enjoying the comforting smells & flavors of a fluffy, hot loaf of Bread just coming out of the oven??   If you answered "yes", "yeah", "maybe", "hmmm…I just don't know"..or everyone's favorite response…"K", to that question, then this recipe is for YOU!  😉
It's so true!  That's the very best way to describe this toasty, Marshmallowy, tender, slightly sweet Bread, that almost has a slight chew to it from all of that Marshmallow Cream generously filing each bite!
~Just give this easy, 3 ingredient bread a try… trust me!!
It's not overly sweet, in fact it's very subtle, but a lovely one-of-a-kind flavor and the most unique Bread experience you'll ever have!
What you'll need:
1-7 oz. container of Marshmallow Cream…"Fluff"
1-1/2 cups of Self Rising Flour
1/2 cup of Milk
A standard sized bread loaf pan…sprayed well.
A toaster, and Butter!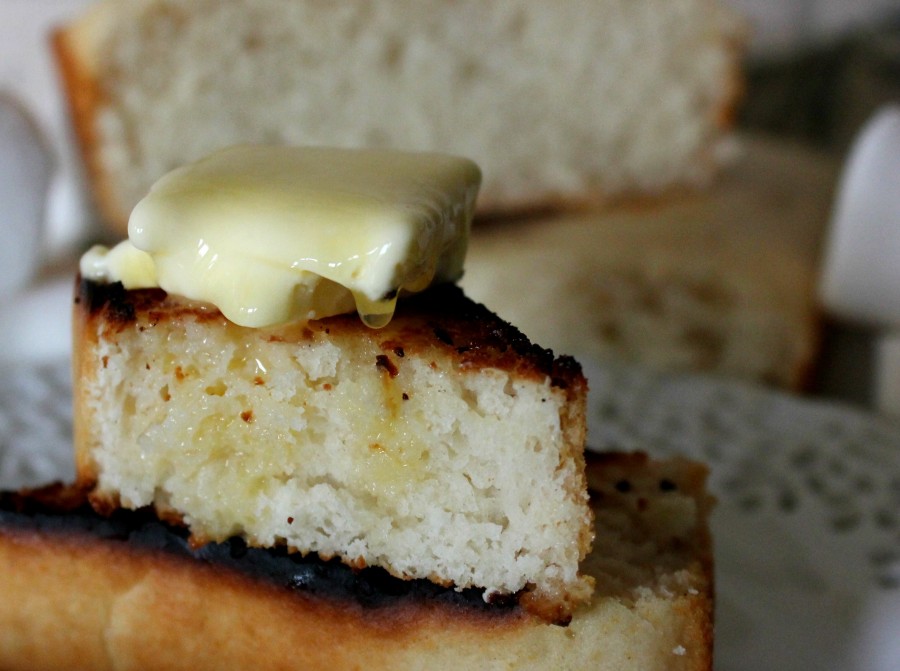 Directions:
In a large bowl combine the Marshmallow Cream with the Milk…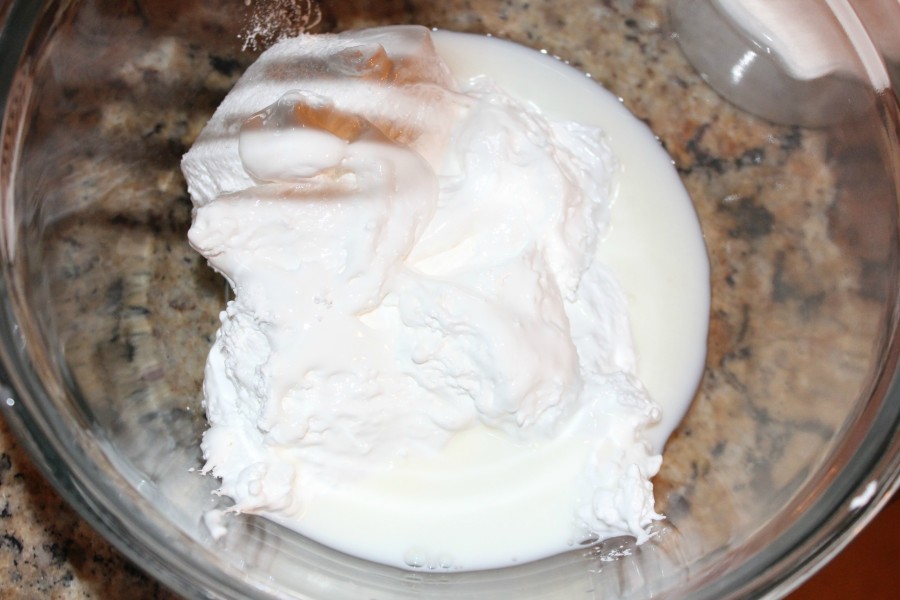 Mix it up (using a hand mixer works great)…but muscles will do in a pinch!
Now add the Flour in stages, mixing as you go until it's like a thick Pancake Batter consistency.
Pour the batter into your sprayed bread pan and bake it at 350 degrees for approx. 25 minutes, or until it's pulling away from the edges and it's firm…
Let it cool before slicing it, especially if you're going to toast it…
Slice it into 1″..or so slices and toast them up in your toaster to your liking…
Look at that fluffy, tender Marshmallow Bread!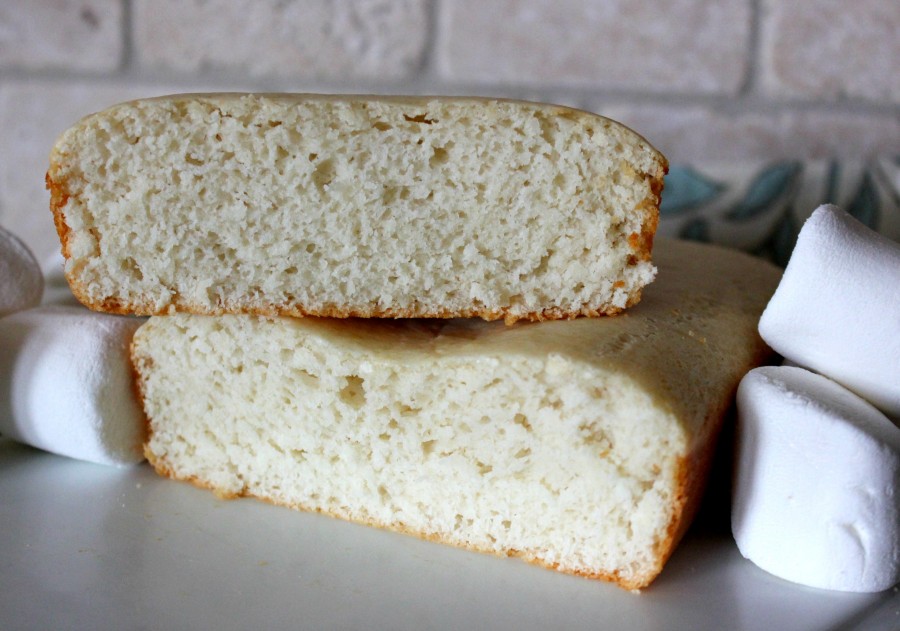 Add some Butter to that toasty Marshmallow Bread…
Grab some for you…
Now, take that sweet, warm, Marshmallowy Bread Bite that you've been smelling and drooling over.  ~Enjoy!  🙂