OMGosh~~I've done what I thought was super impossible and stuffed something totally new into an innocent Jalapeño!
I didn't think I could do it, but here we are!
Toasty Tot filled, Bacon wrapped Cheesy Pepper Poppers are now a reality, and ready to grace your lips in under 30 minutes!
I have to say that this combo is SO amazingly delicious, and unique that they were literally gone faster than it took to make them!  Before I knew it I was back in the kitchen making MORE!  And writing down the recipe as fast as I possibly could for everyone that was begging me for it..lol.  🙂
~They ARE that good!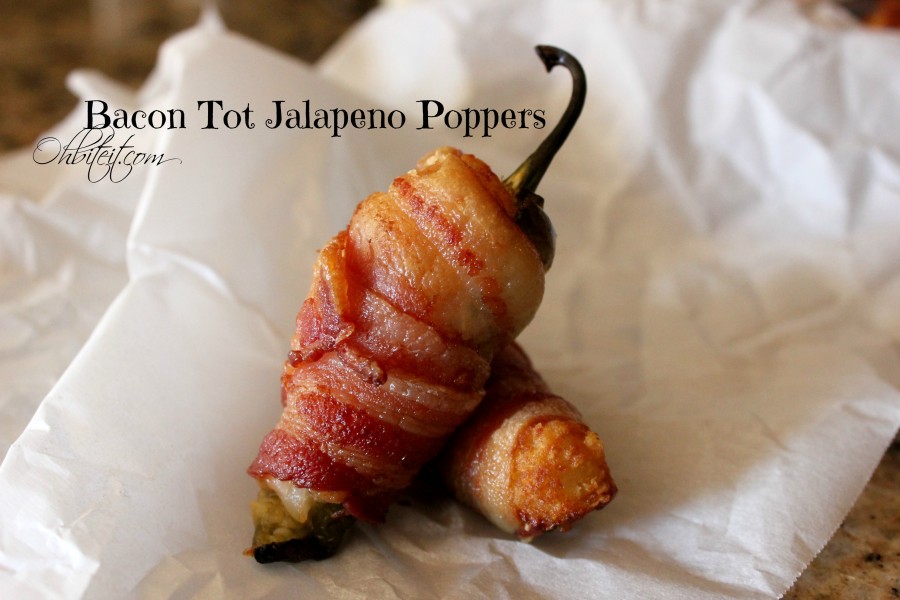 What you'll need for 30 Poppers:
15 fresh  Jalapeños
1 cup Shredded Cheddar
1lb. Bacon
30 Tater Tots..frozen and semi defrosted
Directions:
Slice and core out the Jalapeños
Fill each of them with some Shredded Cheese and top each one with two Tater Tots…
Now wrap them in half a slice of Bacon.  You can use a whole slice of Bacon per each one for more, but you'll need 2 lbs. of Bacon!  I'd go with the "more Bacon" route..!  🙂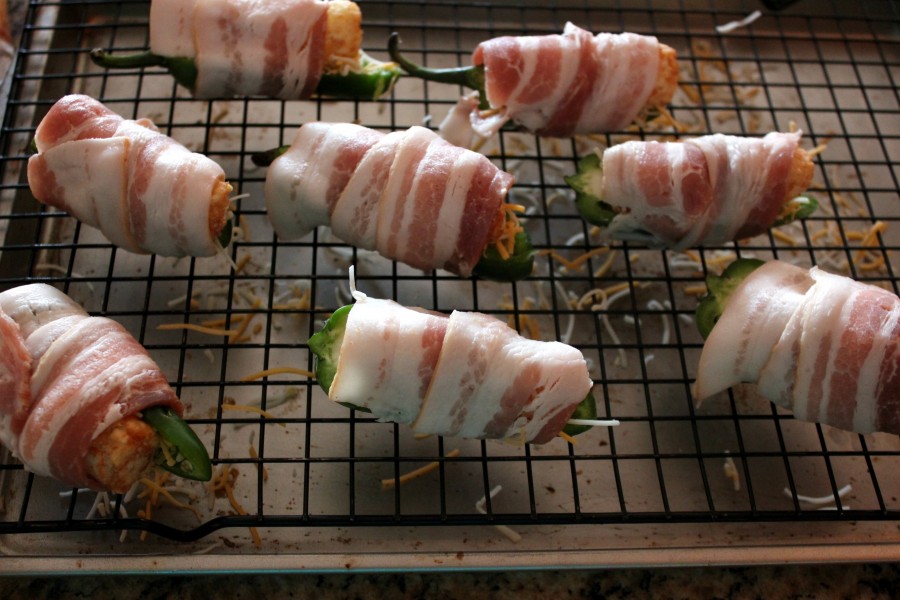 Bake them on a baking sheet with a rack at 400 degrees for approx. 40 minutes, or until the Bacon is golden and crispy!
Let them cool~
Serve them only to people that you want around for a while…they won't be going anywhere for a long time..lol
Be sure to grab some for you…
And try to hurry, these go FAST…
Dig in!  ~Enjoy! 🙂