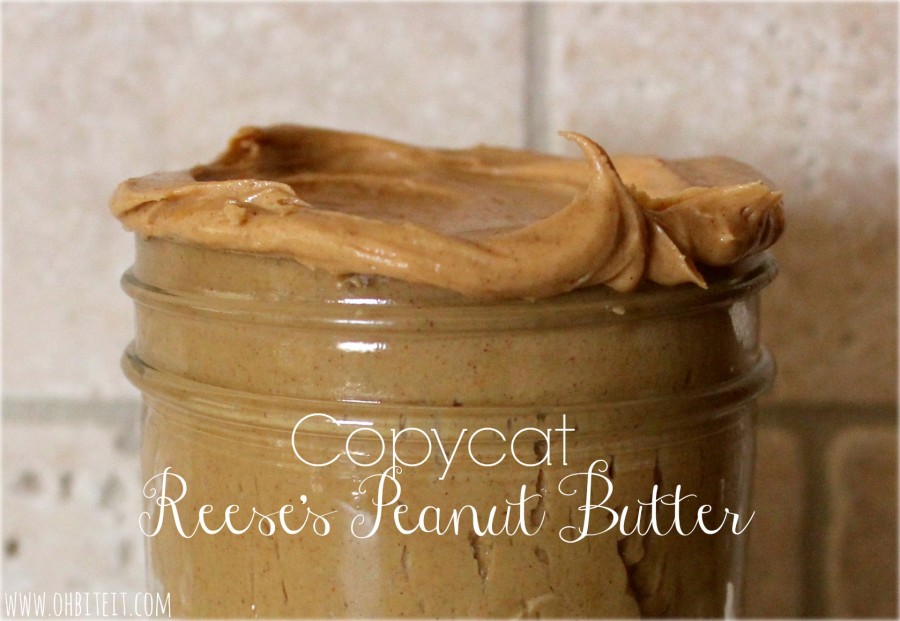 Well, I have no words other than WOOHOO!  I mastered..literally mastered, the epic and super secret flavor of the best part of a Reesse's Peanut Butter Cup~  The Middle filled with Peanut Butter!  Not just any Peanut Butter, but Reese's Peanut Butter.  It's a one-of-a-kind flavor like no other.
~It can't be found in a jar, in a box, in a secret safe somewhere…lol~~  BUT..I have it and now so do you!
And…it's SO simple!  So grab a spoon and get ready to be amazed!  You can use this Reese's Peanut Butter to top, fill, ,stuff, frost, decorate, glaze, drizzle, drip and dollop onto anything you can image!  'Don't have anything' you say!?  No problem (and maybe even better)…stick one of your ten God-given "spoons" (those are located on the end of each of your arms) and start scooping!  No one will judge, and if they do shove some of this in their mouths asap!  🙂
What you'll need for enough Reese's Peanut Butter to frost 2-8″ cakes…or fill 2 large Ball jars!
1-1lb jar of Creamy Peanut Butter
1 1/2 cups of Powdered Sugar
A generous pinch of IODIZED Salt
An electric mixer
Directions:
In a large bowl mix together the Peanut Butter, Sugar and salt on medium speed until it's light and fluffy…about 3 minutes…
Start frosting..licking, scooping and enjoying this exact replica of the world's most delectable filling ever!  ~Enjoy!  :0