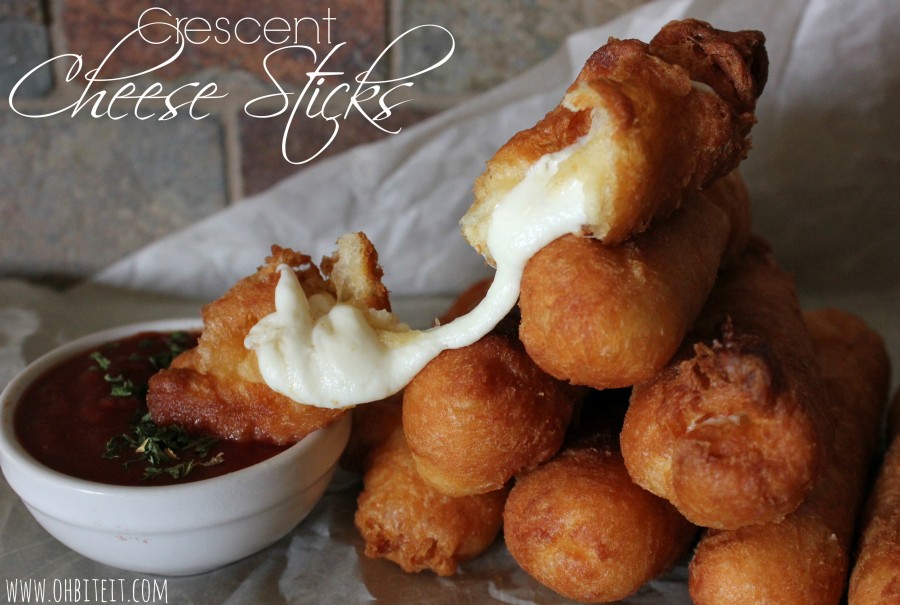 Cheese Sticks have always kind of freaked me out…with the batter, the oil, the cheese..and that um…did I mention.. the batter?! 😉
So I've always tried to work around the "batter" part of it.  Something about that drippy, slimy mess all into the oil, not to mention the worrying about it actually sticking to the cheese and gambling my snack away on chance! …who needs it?!  Not me!  🙂
These Cheese Sticks are my simple and delicious answer to all of my life's Cheese Stick problems!  No batter, AND we get major-extra cheesy gooeyness, since that buttery, golden Crescent dough magically holds every bit of cheese inside of it.
~No messy oil, no wrestling batter, no praying…lol!  Just ooey-gooey, scrumptious Cheese Sticks..no hassle and ready to devour in minutes!!  DO IT!  🙂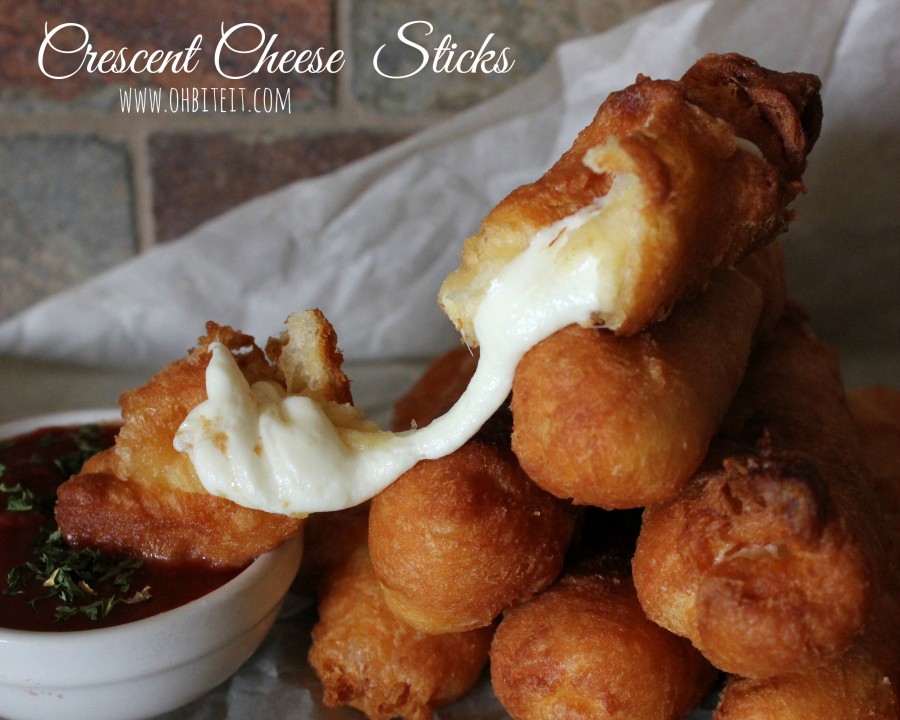 What you'll need for 8 Cheese sticks..double accordingly for more!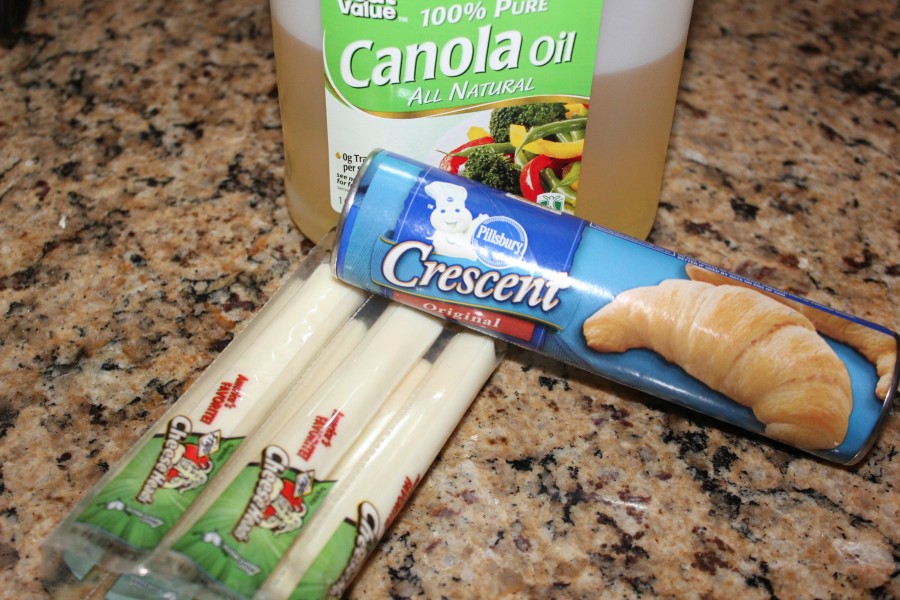 1 container of Pillsbury Crescents (8 count)
8 Mozzarella Cheese Sticks…yep>  "String Cheese!"
Oil for frying..I used Canola
Marinara Sauce for dipping..optional!  ..AND/OR Ranch!
Directions:
Unroll each Crescent and place one Cheese Stick onto it.  Roll it up so that the dough completely covers the Cheese Stick.
Fry them up a couple at a time, just until they're golden… and let them slightly cool on some paper towel.
Serve them nice and warm, like this…
With some Marinara..OR Ranch for dipping…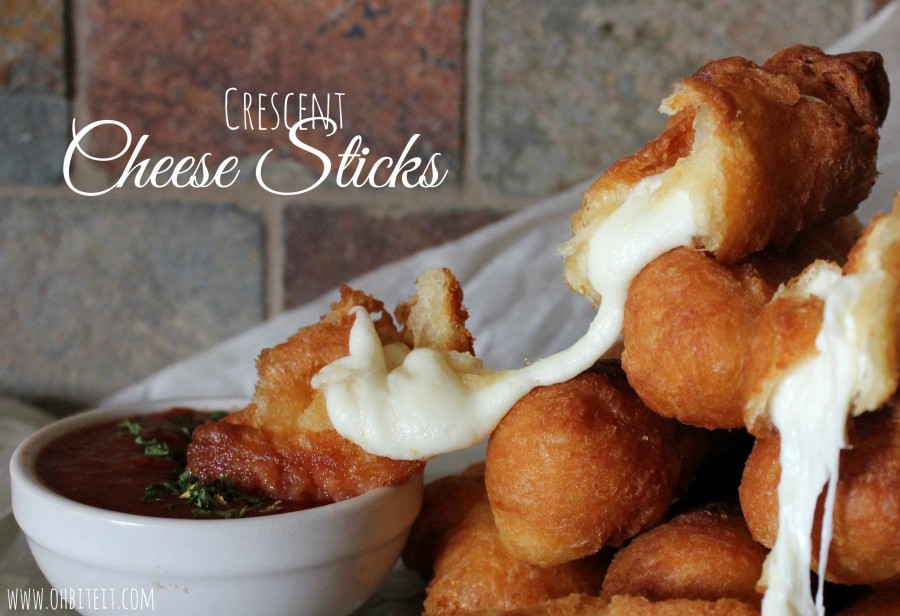 Grab a nice, hot ooey-gooey bite!  ~Enjoy!  🙂