These bombs could quite possibly be the best bombs I've ever Bombed, and Ive bombed a LOT of bombs..haha!!  But these flaky, buttery, warm and light doughnutty Bombs explode with that toasty Coconut, German Chocolaty goodness that totally takes the cake.  OMG!  And they're SO easy!
Make up a giant batch of these and watch everyone go crazy! 🙂
What you'll need for 32 deliciously explosive treats: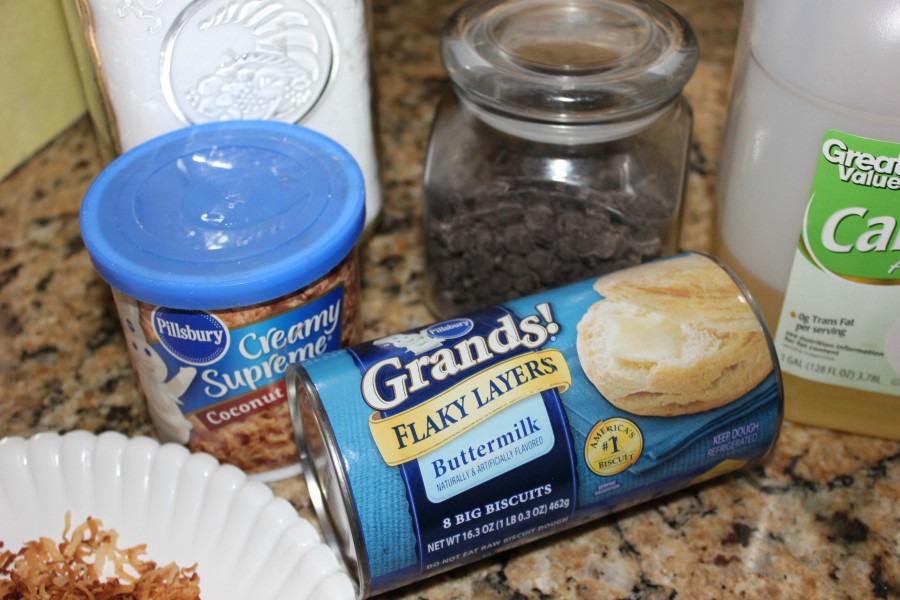 1 roll of Pillsbury Grands Flaky Layers Biscuits (8 count)
1 container of German Chocolate Frosting
1/2 cup Powdered Sugar for dusting
1/2 cup of Toasted Coconut for sprinkling..optional!
Some Chocolate Chips..optional!
Oil for frying..I used Canola
A pastry bag and tip..OR just a baggie!
Directions:
Open up the Biscuits and cut each one into 4 equal pieces.  Roll them into a ball, set aside…
Fill up a pastry bak or baggie wight the Frosting and set aside.   You can use a frosting tip, or just cut a small hole in the end.
Now fry up the dough balls in about 2″ of oil, flipping them to evenly brown them on both sides.  WATCH THEM CLOSELY..or this will happen..LOL..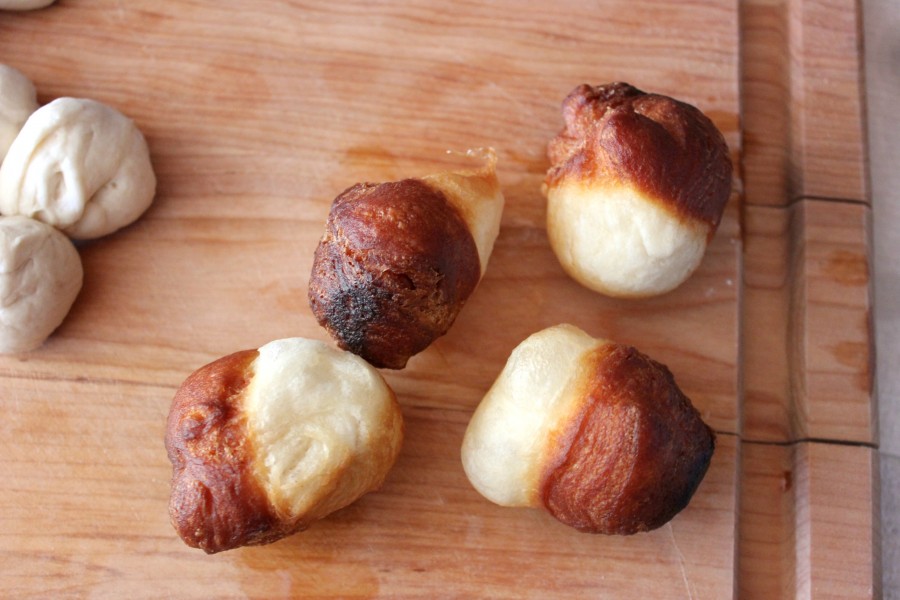 Drain them on paper towel and let them cool completely!  Now is a great time to pop one in your mouth while you wait! 🙂
Now, gently insert the bag of frosting into each doughnut, and fill them with some of the Frosting…
Dust them all with some Powdered Sugar, Toasted Coconut and a few Chocolate Chips…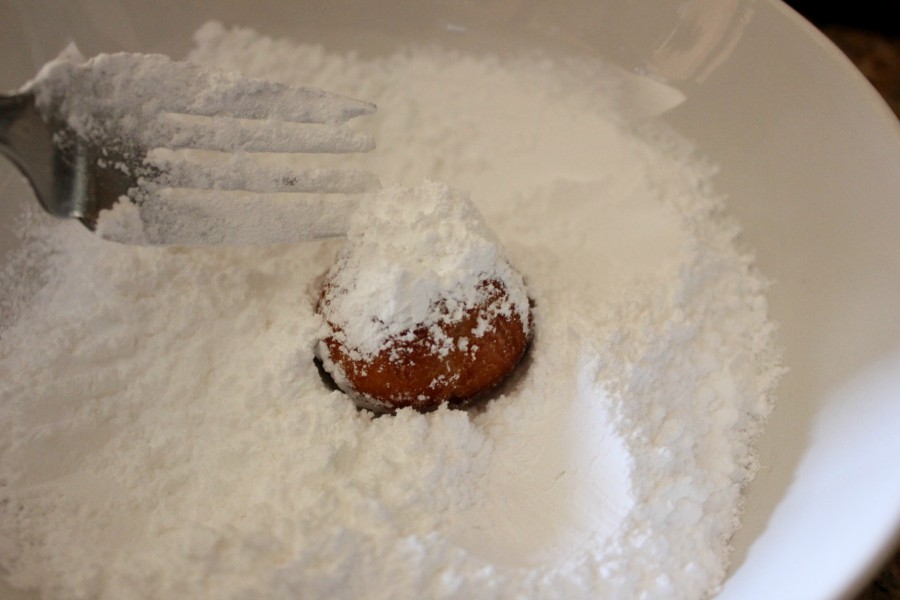 Serve them up…
OR, keep them all to yourself!  ~Enjoy!  🙂