So..it's St.Patrick's Day once again~  The day when we can drink from breakfast all the way through dessert and no one can say a word..lol!  Sooo..I have for you the perfect way to end your day (or start your day) with a tasty and tipsy treat that will leave you with a smile for sure!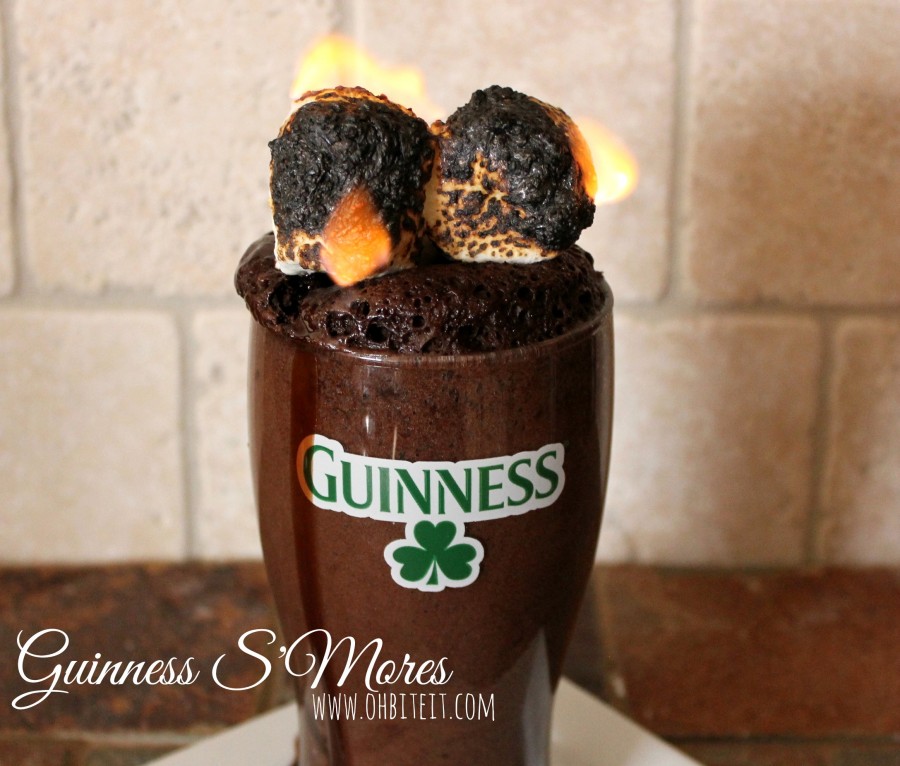 A warm, gooey, Guinness cake-filled beer glass that's topped off with sticky Fudge and toasted Marshmallows~  CHEERS!
What you'll need:
A microwave safe pint glass..or bowl
Cake mix (as much as you'll want for your chosen portion)
Guinness Beer…enough to replace the water in your cake mix
Fudge Sauce for drizzling
Marshmallows for toasting
A spoon for eating
A friend to share with
Directions:
Mix together your desired amount of cake mix, making sure to replace the water with the Guinness (optional)
Pour the batter into a microwave safe glass or dish and microwave it until it's firm all the way through.  It WILL rise, so be sure to only fill the glass about 1/2 way with the batter!
Top it with some Fudge Sauce and some Marshmallows.
Torch the Marshmallows for dramatic effect (optional)
~Eat it!  Love it!  ~Enjoy!  🙂