So, I ran across some Sno-Caps the other day while standing in my 'home away from home'>>umm…the check-out line..lol!
I either haven't seen these babies in years, or I have been blind, but I just had to grab a box and feel like an 8 year old again.  If only for a few minutes, until I realized that had to pay for my own groceries..lol!  🙂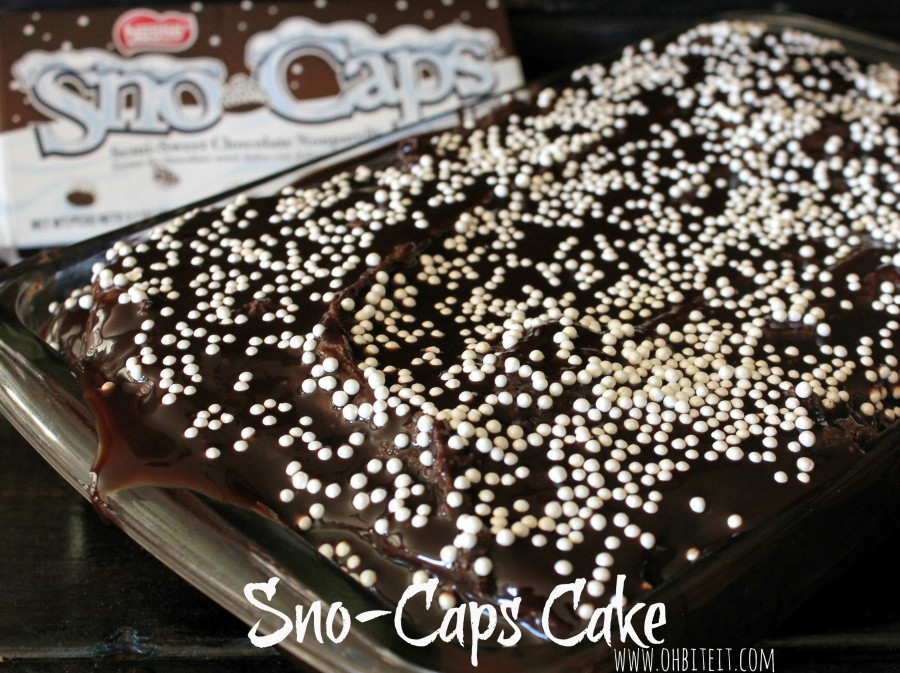 Anyway~  These little nostalgic nuggets were just too good to not turn into something amazing.  And what's more amazing than …Cake?  Not a whole heck of a lot!  Especially Chocolate cake!
~So here we are!  This cake forms a chocolaty candy-like top, much like the original little Sno-caps!  A super simple tribute to an extraordinary bit of my childhood in the form of an over-the-top, thick, rich, sweet cake!  Fun, easy and memorable…just how I like it!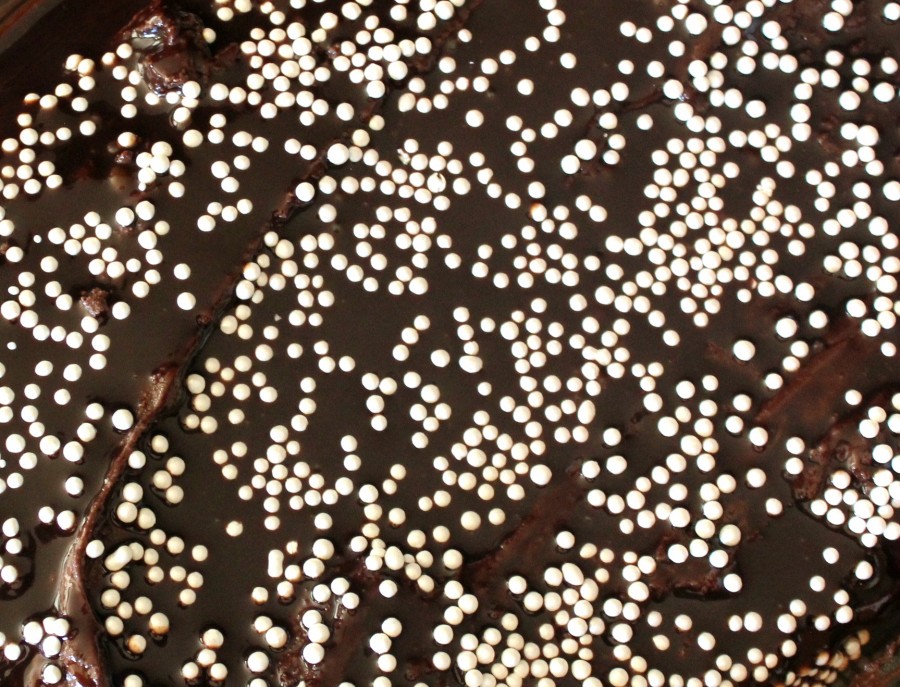 What you'll need:
9×13 baking pan
One box of your favorite Chocolate Cake Mix
The Glaze:
Some melted Milk Chocolate Almond Bark~  about 6 squares.
Chocolate syrup for extra topping..optional!
The Sno-Caps part:
1 box of Sno-Caps~  if you can find them.  If not, no biggie!
Some decorative white sprinkles.
Directions:
Bake the cake according to the box instructions.  Let it cool!!!!
Now melt the Chocolate…
And pour it all over the top..evenly…
Let it set up and drizzle some Chocolate Syrup over the top if you'd like!  Then top that with some of the Sprinkles to give it that 'Sno-Caps' look and feel!
Notice its beauty!  🙂
Slice it up…
Pour a glass of cold Milk, and dig in!  ~Enjoy!  🙂