On the count of three say "AWWW"~  Ready?  1. – 2. – 3.  >>>AWWWW!
Seriously these are the cutest little Easter treats ever.  Easy and fun for kids of any age to make, and eat as well!  Make a big batch of these sweet little "Bunny Tails" and bag them up for Easter treats!  Everyone will just LOVE them…I promise!
~Now, 'Hop' to it and make bunches!  🙂
What you'll need:
Mini Marshmallows, one per Tail…make as many a you want!
Vanilla Almond Bark, CandyQuick or any meltable White Chocolate.
Coconut~ Enough to evenly cover all your tails.
Parchment paper of wax paper.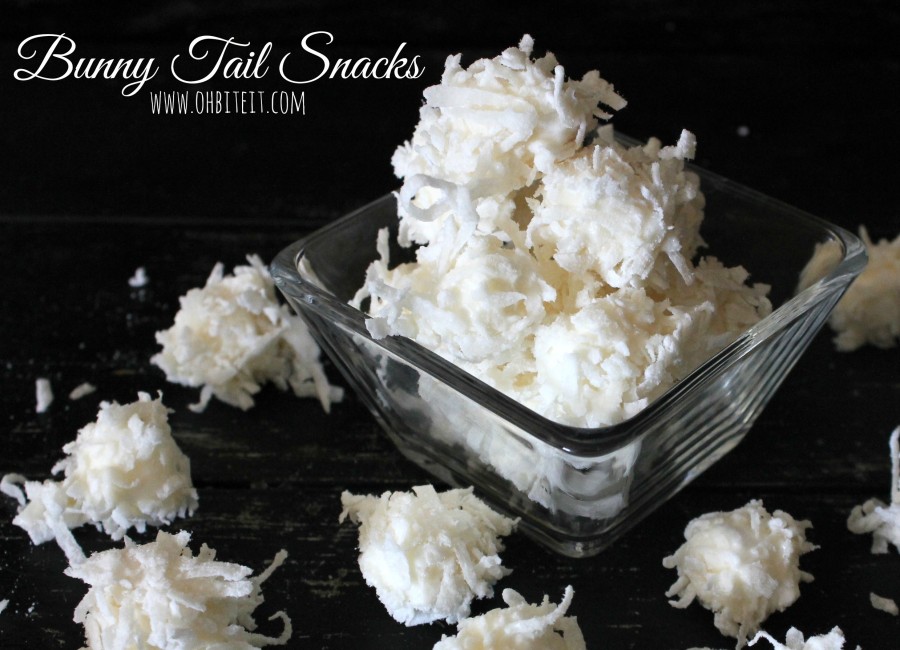 Directions:
Melt the White Chocolate and evenly coat a Mini Marshmallow…
Now…place it into the Coconut, roll it around, making sure to coat it evenly as well…
Set them onto some parchment or wax paper to dry and set up…
Be patient..it only takes like 5 minutes…you can do it.  BUT, if you should eat a wet one..it's still SO good!
Now you can pile them up, bag them up…and give them to anyone you'd like to see smile!  ~Enjoy!  🙂