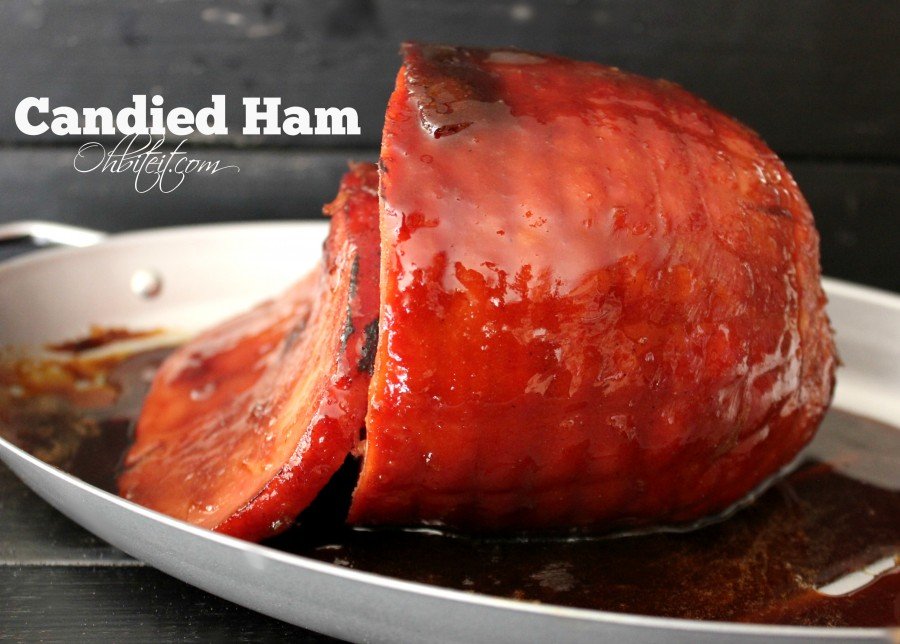 I just love coming up with unique and amazing new ways to prepare Ham every year at Easter~  It's just one of those things that can be gently swayed from tradition and it's just fine!  It's a great chance to add a little bit of fun and whimsy to the meal.  Unlike the uptight Turkey at thanksgiving, that we don't dare switch up…lol!
This particular Ham, I have to say, is my very favorite creation so far!  And I've done LOTS of different Ham varieties over the years.  Everything from a Ginger Snap crusted Ham, to an Apple Cider Glazed Ham, to a Peach Preserve Ham~  And when I tell you this is my favorite, I don't say that lightly.  This had some tough competition!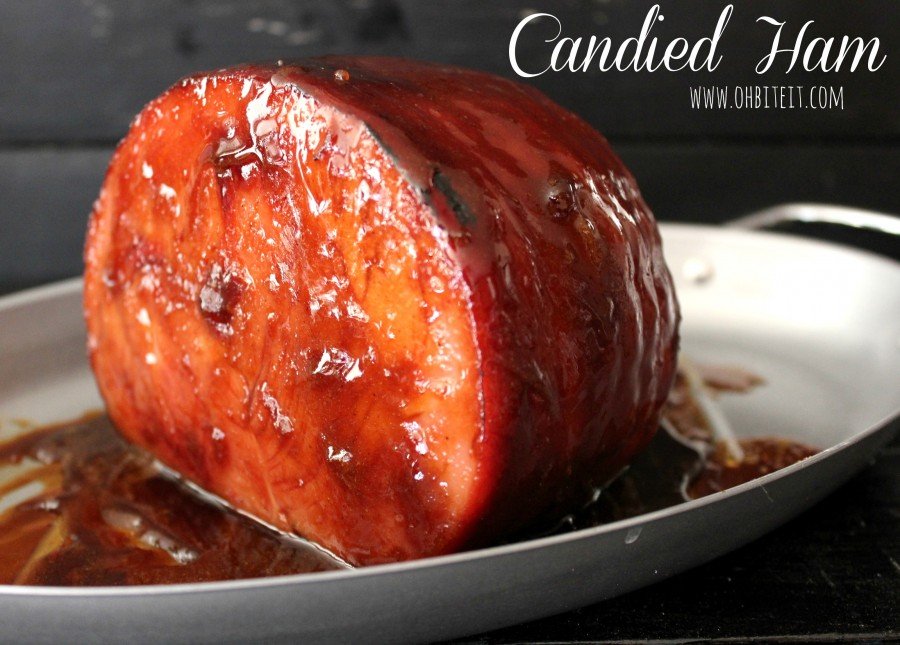 But there's just something about the light, crispy, candy shell that holds in all of those sweet and salty Ham juices that is just beyond compare!  Dare I say, that this even takes the cake over Candied Bacon??!  …If anything it's a tie!
~Get cracking through your Ham this year, and I promise…you'll be even more popular than the Bunny!  🙂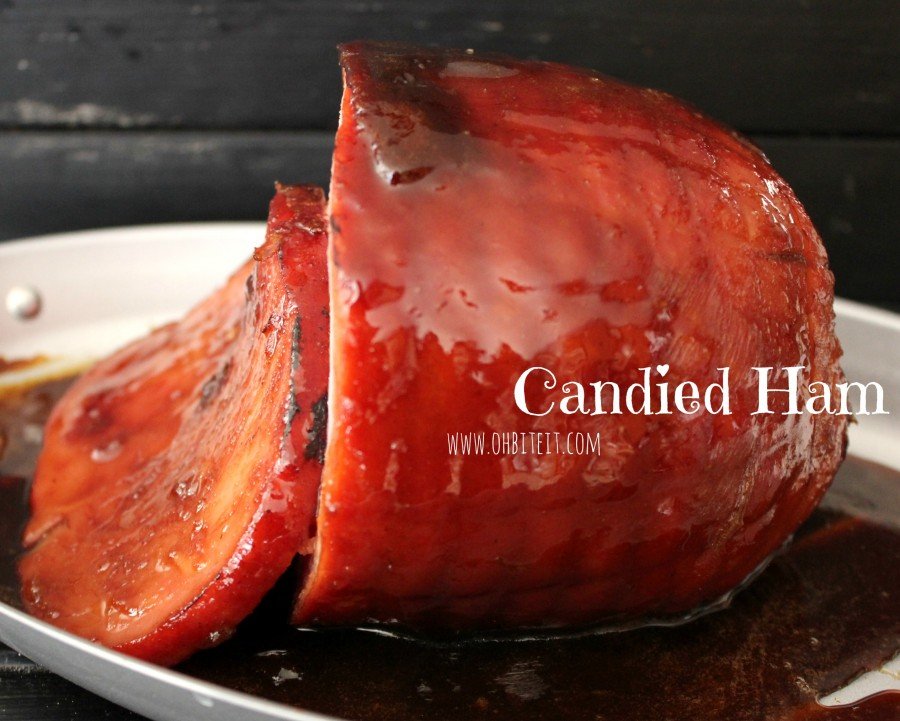 What you'll need for a crisp, crunchy candy shelled Ham:
A Ham~  Any size you prefer.  Just make more of the Candy by doubling the recipe as needed!
1 cup dark Brown Sugar
1 cup Light Corn Syrup
1/2 cup Molasses
one pinch of Ground Cloves
one pinch of Cayenne Pepper
A medium Pot
Directions:
In a medium pot combine the Corn Syrup, Molasses, Brown Sugar and Spices, mix and heat until thick & smooth…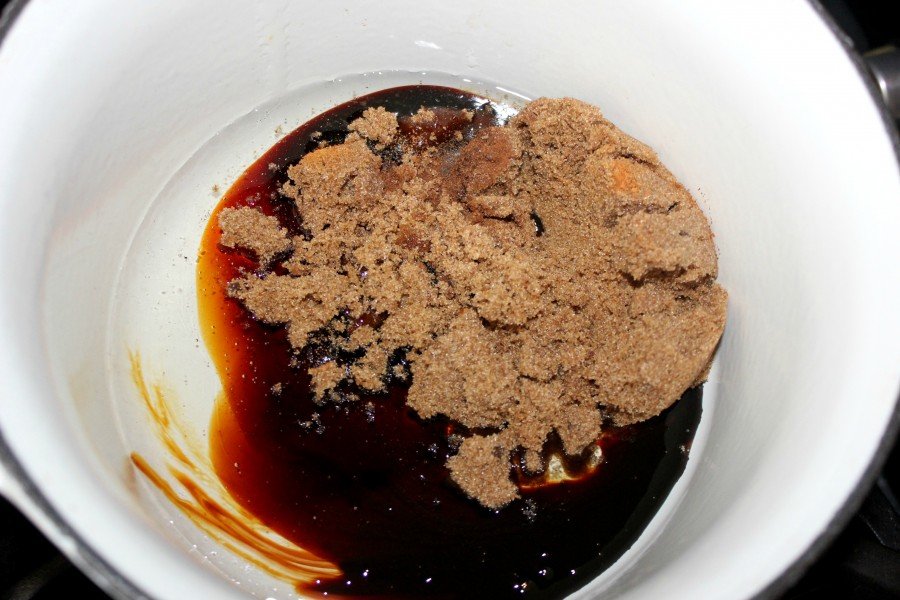 Glaze the Ham once before it goes in the Oven.
Bake your Ham as you normally do according to its size/weight etc…  BUT, be sure to continue glazing it every 10  minutes or so for a maximum candy shell!
When the Ham is done, give it a final glaze while it's still warm and let it harden up…you can even slice it first and then add some Candy to each slice….Mmm!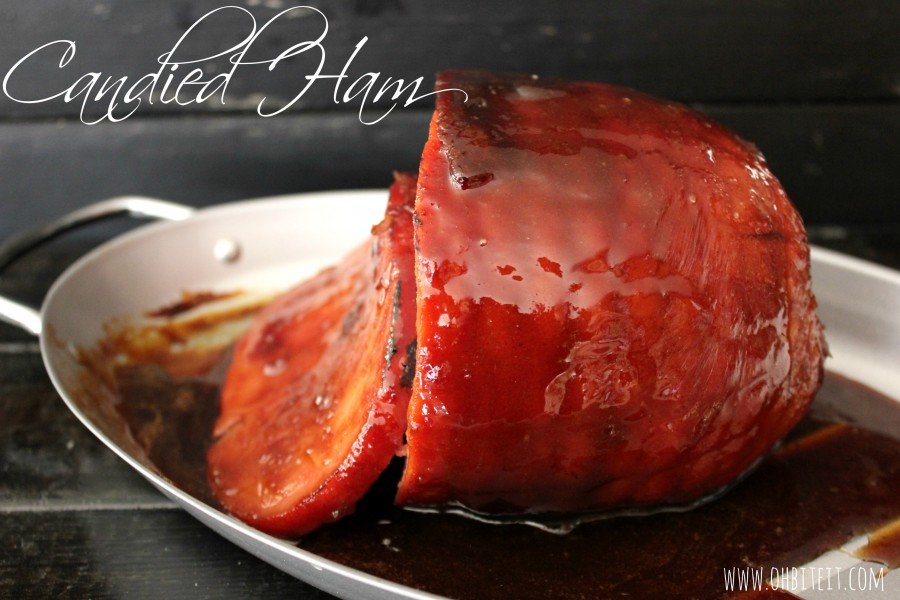 The Ham will have a sweet, yet flavor balanced shell on it so when you cut into it, be sure to use a sharp knife so that everyone gets their fair share of that "candy"!
~Enjoy!  🙂