Have you ever wanted to pop a perfect little Pie in your mouth, and then another…and another?   NO, you say…well, I'm about to change your mind.  🙂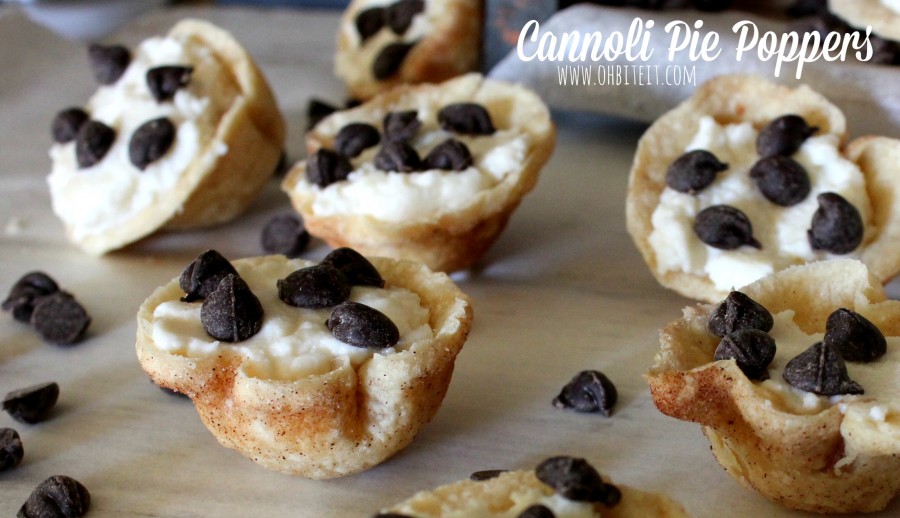 Imagine for a moment everything amazing about a large, over-stuffed Cannoli, minus ALL the calories,  high price..and let's not forget about that awkward way we're forced to eat them.  Do we cut them with a fork?  Do we pick them up and risk dripping them everywhere?  Well, all those Cannoli problems of yesterday are now solved with each one of these scrumptiously simple, little Cannoli Pie Poppers!
 In a matter of minutes, you can serve an entire crowd, tons of easy to eat, unique and DELICIOUS Cannoli Pie Poppers of Heaven!  Sweet Ricotta is cradled inside a buttery, cinnamony pie crust, and topped with sweet Chocolate Chips and a dusting of Powdered Sugar!  You will be the talk of the town, or at the very least, your house..lol!  🙂 
What you'll need: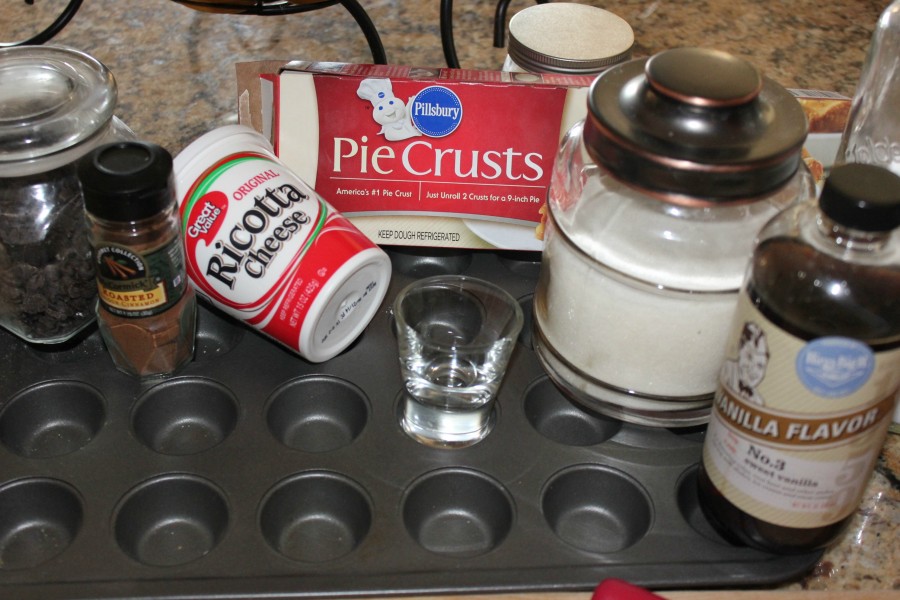 A mini muffin tin..OR a regular sized tin for larger Poppers~
1 box of Pillsbury Pie Crust (2 crusts)
1-15 oz. container of Ricotta
4 cups Powdered Sugar
1 tbs. Vanilla Extract
1 cup Mini Chocolate Chips
Cinnamon/Sugar mixed
Extra Powdered Sugar for dusting~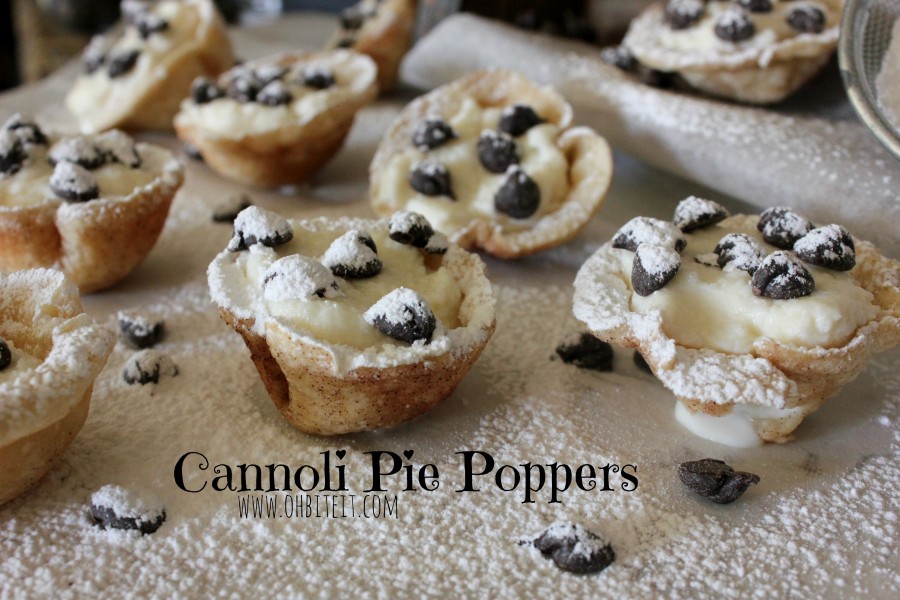 Directions:
Roll out the Pie Crusts, just to even them out and sprinkle them with some Cinnamon Sugar…
Cut out circles of dough just large enough to cover the tops of each muffin cup, and gently push the dough down with the end of a spoon, creating a cup.  Bake them at 350 for approx. 12 minutes, just until they're firm and slightly golden…
In a medium bowl mix together the Ricotta, Powdered Sugar and Vanilla…
Let the cups cool, and add some of the filling into each cup…
Top them with some Chocolate Chips…
And some Powdered Sugar…
Look at how pretty they are…let them know..LOL!
Now serve those babies UP!
Everyone will want at least 5…
So be sure to grab some for you…!  ~Enjoy!  🙂