Ahhh good old Green Chile!!  It's simply one of those things that gets in your blood.  If too much time goes by without it, you literally become obsessed, deeply obsessed until you get it where it belongs…in your lips!  At least that's how it is for me.  So I'm always looking inside my head for new and exciting ways to jazz it up.
~And with Green Chile it's pretty darn easy~
This time I coated those beauties with some thick, semi-sweet Honey Cornbread, fried it up until it's a golden crisp, and then slathered it with some Honey…in true New Mexican style of course!  🙂
*BONUS*>>As you scroll down the page, you will also notice that I stuffed some of them with Cheese well…because …CHEESE!
Make a nice big batch of these as a side, snack or even a main course.  You can stuff anything you like in there..Bacon, Sausage, Pork…go crazy~ Dip those babies in some Ranch Dressing…OMG~~ just GO!  Do it!  🙂
What you'll need:
1-1lb. can of Whole Roasted & Peeled Green Chiles~  OR you can roast and peel fresh!
1 1/2 cups of Honey Cornbread Mix (the just add water kind)
Approx. 1 cup of water~  you want a consistency just a little thinner than Pancake Batter!
Oil for frying..I used Canola
Ranch Dressing for dipping
Honey for topping
Mozzarella Cheese Sticks for stuffing…optional!
Directions:
Remove the Chiles and make sure they're all cleaned up~  No seeds, skin etc.  Lay them flat onto some paper towels and give them a gentle pat down to dry them off…
In a medium bowl mix together the Cornbread Batter.  You want it to be just a bit thinner than Pancake Batter.
Gently coat both sides of each chile in the Batter…
Fry them up one at a time in the Oil… 350 degrees is the best temp for frying.  Just until they're golden on both sides.
Now would be the perfect time to shove a Cheese Stick into some of those Chiles, and continue battering and frying them up…
Drain them on some paper towel…then a rack to let them cool for a bit…
They will be super hot…
But now you can drizzle them with some Honey to cool them down and to balance those flavors PERFECTLY…
Remember that there's plenty to share…lol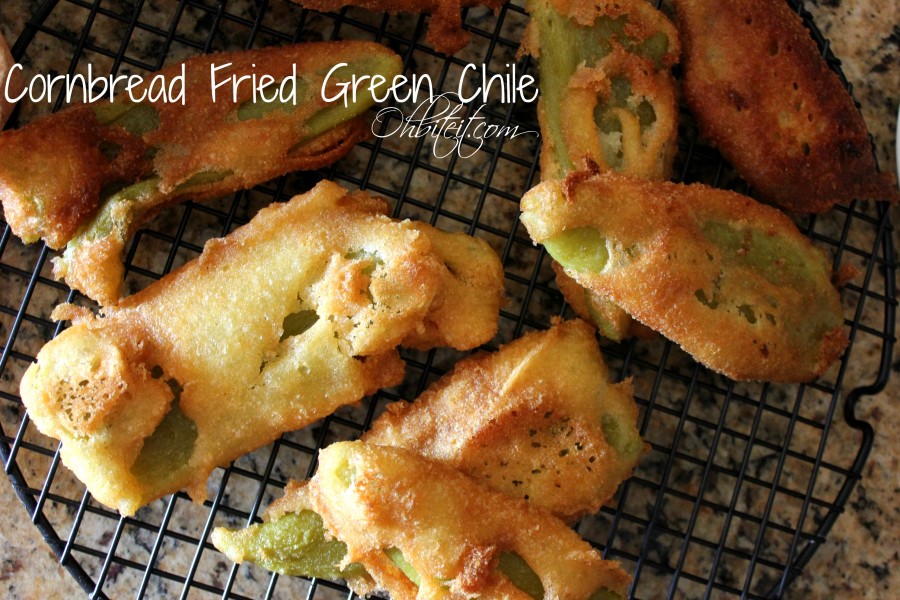 If you forget to share, I'm sure everyone within a mile or so will remind you…
SOoo, be sure to grab a plate for umm..YOU…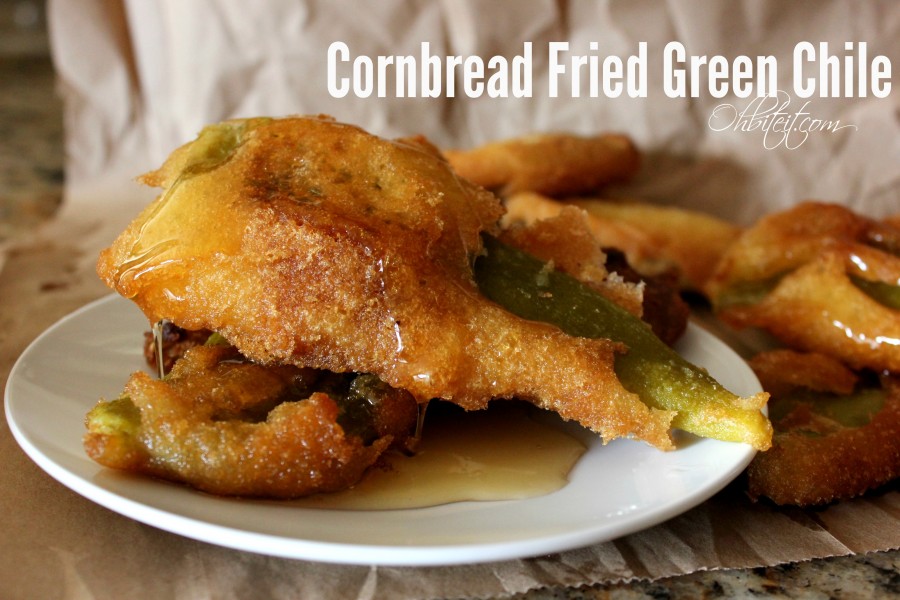 And don't forget about those Cheesy ones….Ahhhh…
Grab one of each for YOU!  ~Enjoy!  🙂