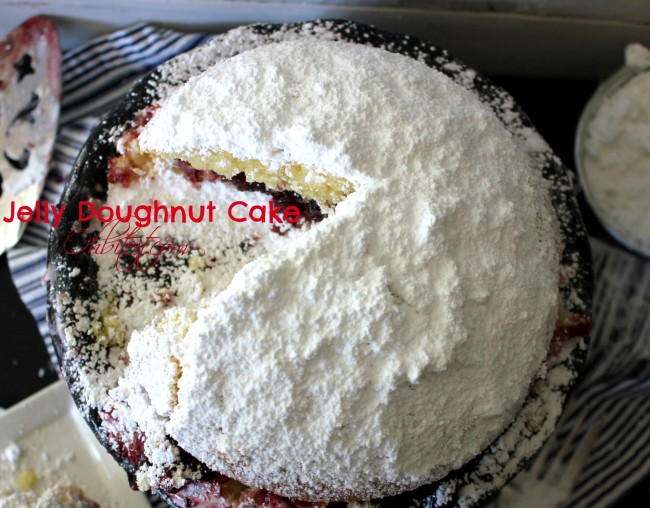 Ahhh, finally a Jelly Doughnut that is big enough for one person..lol!  Just kidding..sort of, I mean, have you seen how small those things are now?  Or how they barely have any Jelly inside them?  Well, this cake solves all of our first world Jelly Doughnut problems by being SO huge, So Jelly filled and SO delicious that even though you can totally share with many..you won't want to! 🙂
And what a fun presentation this cake makes!  Perfect for that Doughnut lover on their Birthday, or as a fun Sunday Morning Doughnut treat for the entire family to share!  It's typically untypical. 🙂
~It will bring a smile to all that see and taste it~so go make one~go on! 🙂
What you'll need for one GIANT Jelly Doughnut:
1 box White Cake Mix
4 Cups Powdered Sugar
1.5 cups (or so) Your fave Jelly
White Frosting..optional
2 shallow, round, oven safe bowls
Lots of people to share it with~
Directions:
In a med. bowl make the Cake Batter according to the box instructions…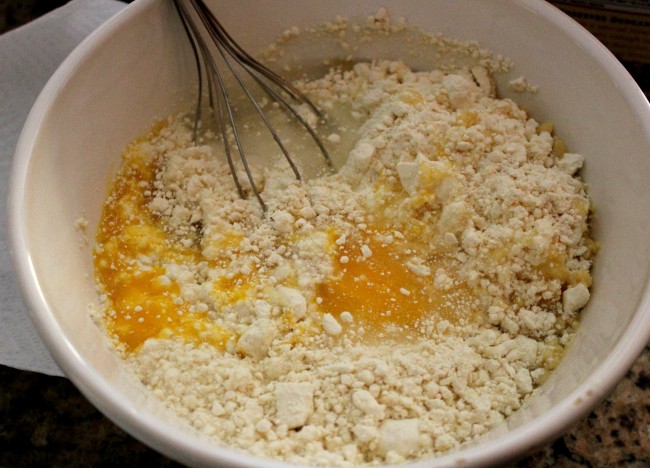 Spray your 2 baking bowls with some non-stick spray..generously!
Pour the Cake Batter evenly into both bowls, making sure only to go up about 1/2 of the way…
Bake them on a sheet pan to protect your oven~at 350 degrees for about 15 minutes, or until both cakes are cooked through…
Let them cool completely before removing them from the bowls.
Flip them out and place one of the cakes round-side-down into a bed of powdered sugar.  You can pipe a single line of Frosting around the edge if you'd like to help cover up the Jelly.  I did that and it really didn't make a difference.
Now top that half with the Jelly…
Place the flat side of the other cake on top of, giving it that round doughnut look.
Top the whole thing with LOTS of powdered Sugar.  It's Giant, it's messy…it's everything a Monster Jelly  Doughnut Cake should be~  🙂
Cut it up like a cake and share, share…share!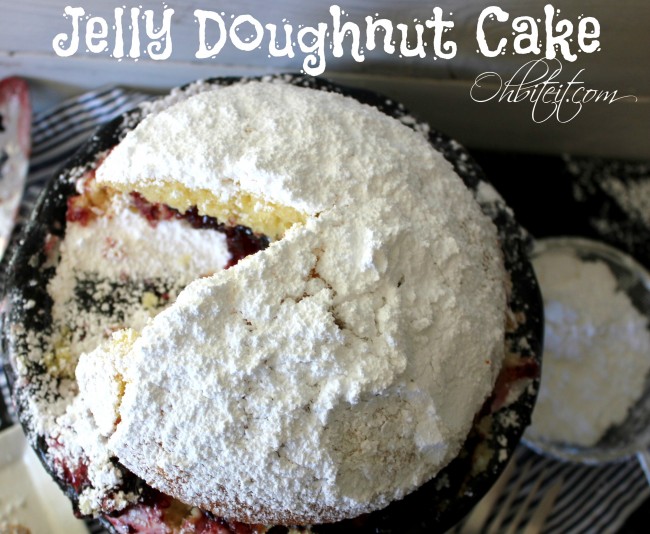 Dig in!  ~Enjoy!  🙂