THIS time, I think I've reached my S'more idea maximum~  I know I've said that before…but this time I mean it (even though I've said that before too…haha!)  Anyway~  this S'more recipe is different, and here's why:
1.  You can make enough S'mores to feed an army of S'mores lover's in one simple shot, with almost NO work on your part.
2.  As these S'mores cool off and sit out, they only get better!  It's TRUE..they turn themselves into chewy, fun S'mores Cookies, and again.. you did nothing to make this happen.  Each cookie is soft yet chewy, with the perfect flavor balance of all things S'more.
3.  These S'mores are unique…just when you thought you've seen and heard of every S'more on the planet …BOOM~  these S'mores are here to let you know you were wrong, in the tastiest way EVER!  🙂
What you'll need for a giant batch of super simple Sheet Pan S'mores:
A Sheet Pan…any size for the amount of S'mores you'd like
Graham Crackers…enough to fill your Sheet Pan
Marshmallows…enough to fill your Sheet Pan
Chocolate Chips…enough to sprinkle onto your S'mores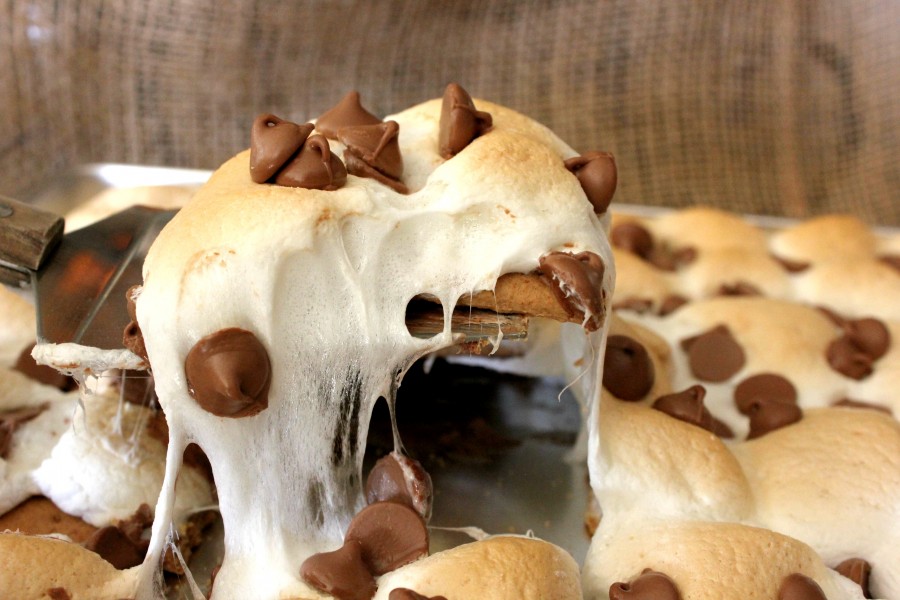 Directions:
Line your Sheet Pan with Parchment paper~  (I didn't do this…Grrr!)
Then, evenly with Graham Crackers, and top each Cracker with 2 regular sized Marshmallows…
Bake them at 350 degrees, for about 15 minutes, or just until the Marshmallows puff up and get slightly golden…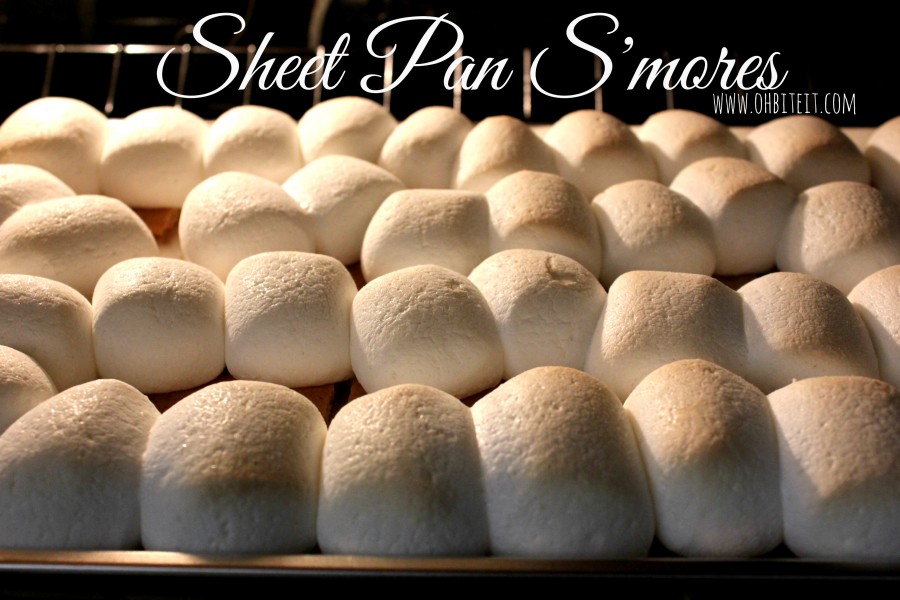 Take them out and sprinkle the entire top with Chocolate Chips…
Put it back into the oven just until the Chocolate Chips melt…serve them up nice and warm…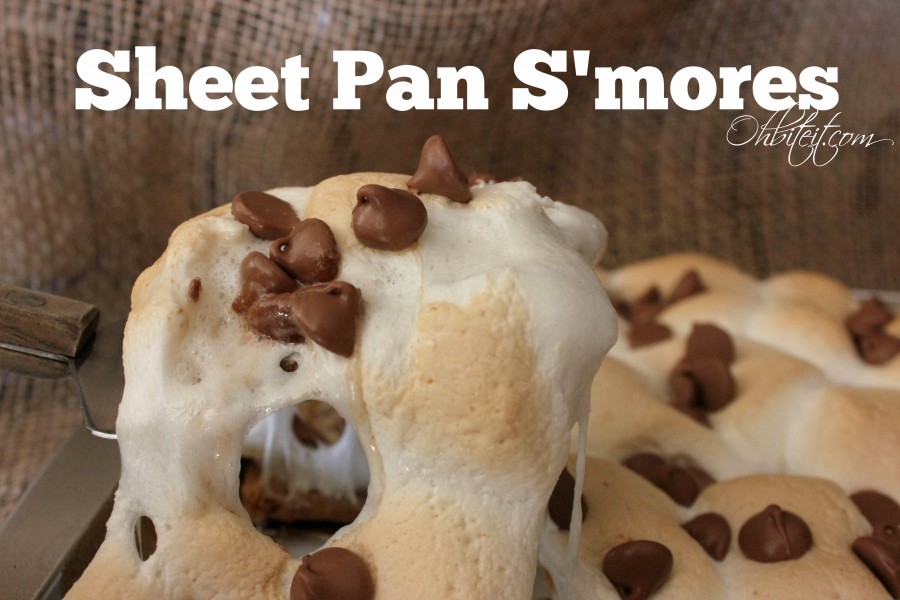 BUT..be sure to let them sit out for a while and turn into Cookies.
The BEST S'mores Cookies EVER..EVER…EV~~ER!
Try them both ways and let me know if you have a favorite!  ~Enjoy!  🙂