Prepare for some shocked and stunned faces around the table that this dish is served on!
Oh yeah…when my guests innocently asked me "Mmm…what did you do to this Chicken?" I don't think they were expecting me to say .."Ummm, I soaked it in an ENTIRE bottle of wine… for an entire day!"  The look on their faces was priceless!  We've taken Beer Can Chicken to a whole other level of fun foul 'drunkardness'  <<not quite sure that's a word, but oh well..lol!  🙂
This Roasted Chicken is SO tender, SO juicy and SO amazing!  The Wine tenderizes the meat and gives it the most succulent, subtle flavors, balanced by the nutty Butter and fresh herbs, and roasted white Grapes for sweetness..this is a WINNER, WINNER Chicken Dinner for sure!
I didn't just use any Wine for this Bird..oh no!  I had to be sure to use the BEST wine I've EVER had~  Dead Bolt Wine!!  In the Universe of Wine choices that are out there, I can honestly say, that this wine is number one in the flavor department!
Dead Bolt broke into the wine scene in early 2013 as part of the Pernod-Ricard family – Absolut, Jameson, Malibu, etc. Dead Bolt has their own ideas about wine, so they're making their own rules, going their own way, and crafting bold and distinctive blends that dare to be different.
Check them out right here>>  DEADBOLTWINE.COM
And on ALL social of course:
Facebook – facebook.com/deadboltwine
Instagram – deadboltwine
Twitter – @deadboltwine
Tumblr – deadboltwine.tumblr.com
What you'll need:
1 Whole Chicken
1 Bottle of Dead Bolt White Wine
1/2 cup Butter…melted
Italian Seasoning
Salt & Pepper to taste
2 Lemons
2 Rosemary Sprigs
Grapes…optional
A GIANT Zipper Bag
Directions:
Sprinkle the Chicken with some Italian Seasonings…and salt and pepper if you'd like.
Place the Chicken inside the Bag and pour the ENTIRE bottle of Wine over it.  Add in the Lemons (cut in half) and give them a little squeeze, toss in the Rosemary as well…
Let it sit in there, refrigerated of course for 4 hours to over night if possible.  Be sure to turn it over once or twice to give the whole chicken a chance at a drink…lol
Take the Chicken out of the Bag, dry it off very well…
Reserve the Wine by pouring it into a pot..set it aside.
Now melt that Butter and brush the entire Chicken with some of it…
Pour the remaining Butter an whatever herbs you'd like into the pot with the Wine to create the basting sauce…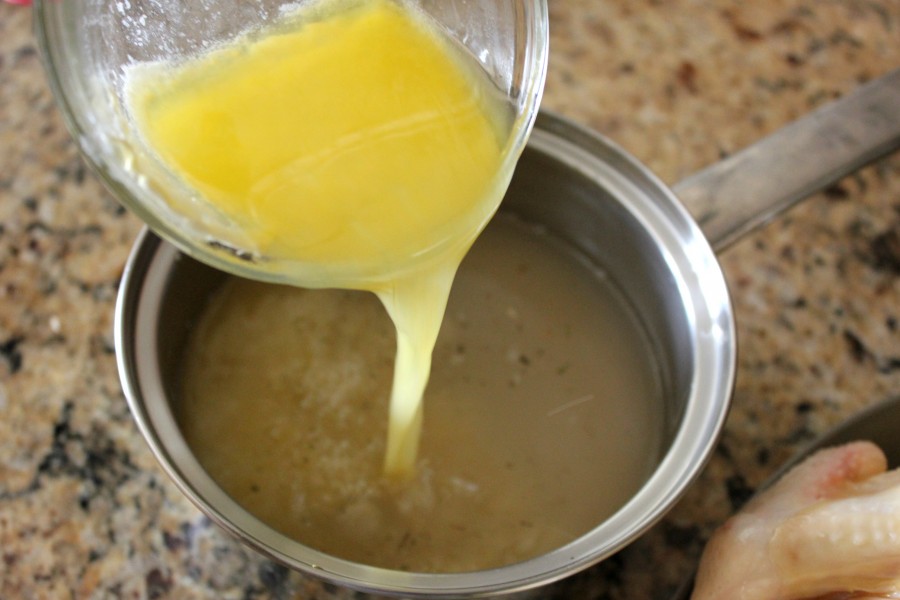 Warm up the Basting sauce to a light simmer and then you can keep it warm throughout the cooking process…
Bake the Chicken at 400 degrees for approx. 1 hour or so, until it's golden and fully cooked through!  Periodically baste the Chicken with the Sauce…
So it gets super dark, and crispy…like this…
Add some Grapes for sweetness and wow factor about 10 minutes before it's done.
Then you can plate that baby up…
And then get to carving..and eating!  ~Enjoy!  🙂