What can I say?  I'm a Southwest girl…I haven't always been, but I am now, so when why not have a Southwest style Breakfast right??!  Right!  🙂
One of the very best things about living here in New Mexico is the food!  Oh sure, we have amazing mountains, great weather, beautiful sunsets..but the food, ahhh..the food, that's what its all about for me..lol!
I stumbled upon this at Whole Foods of all places, and when I did, I think I may have squealed!  There is So much I want to do with this stuff..but I figured I'd start small and go for some tried and true Pancakes!  And you know me..I wasn't about to leave that alone, I had to go and add something over the top to them.  Keeping with the Southwestern theme, I thought some slightly spicy Red Chile Honey would be perfect~  I channeled my inner Bobby Flay!  🙂  And here we are!
A beautiful blue stack of amazingly sweet and nutty Blue Corn Pancakes, Dahh-ripping in the BEST Red Chile honey EVER!  It's a flavor like nothing else!!  Go find some Blue Corn Pancake mix and whip up a batch for yourself …you'll be hooked!  🙂
~Here's a link to the brand I used..it's great!   >> BLUE CORN PANCAKE MIX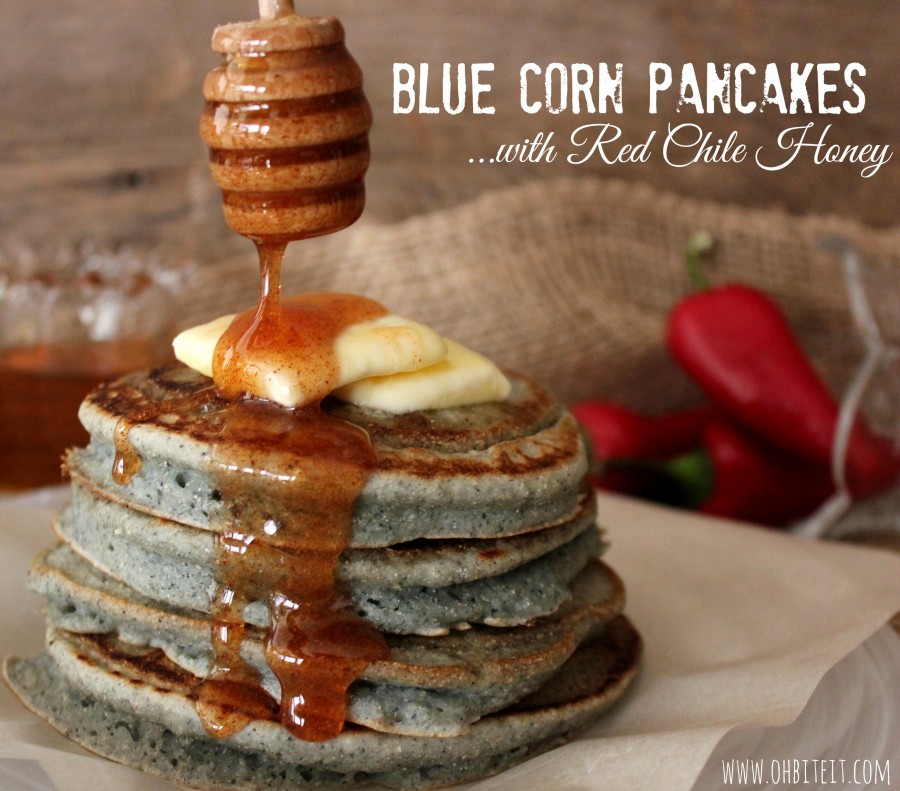 What you'll need: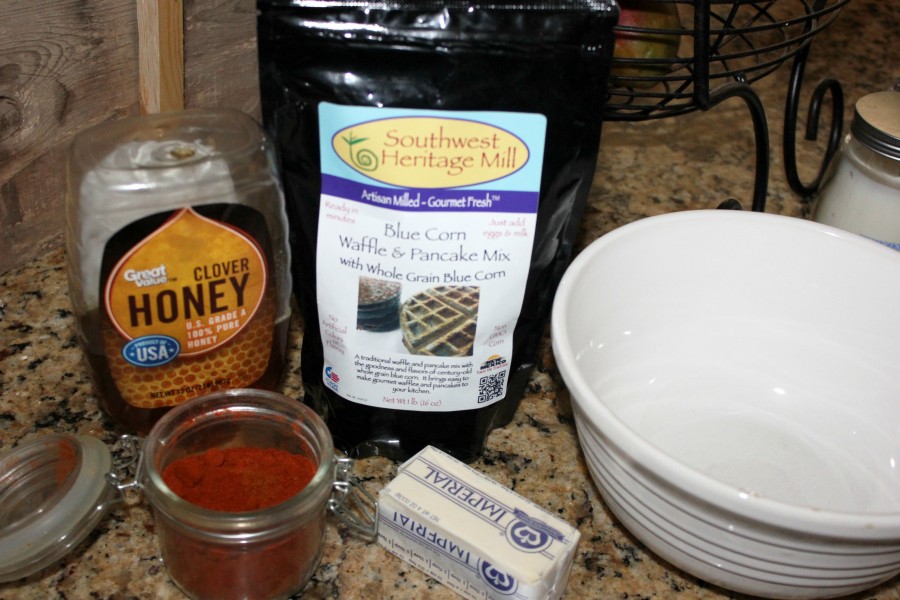 Blue Corn Pancake Mix..found here >>  Blue Corn Pancake Mix!
Honey
Red Chile Powder
Butter…optional!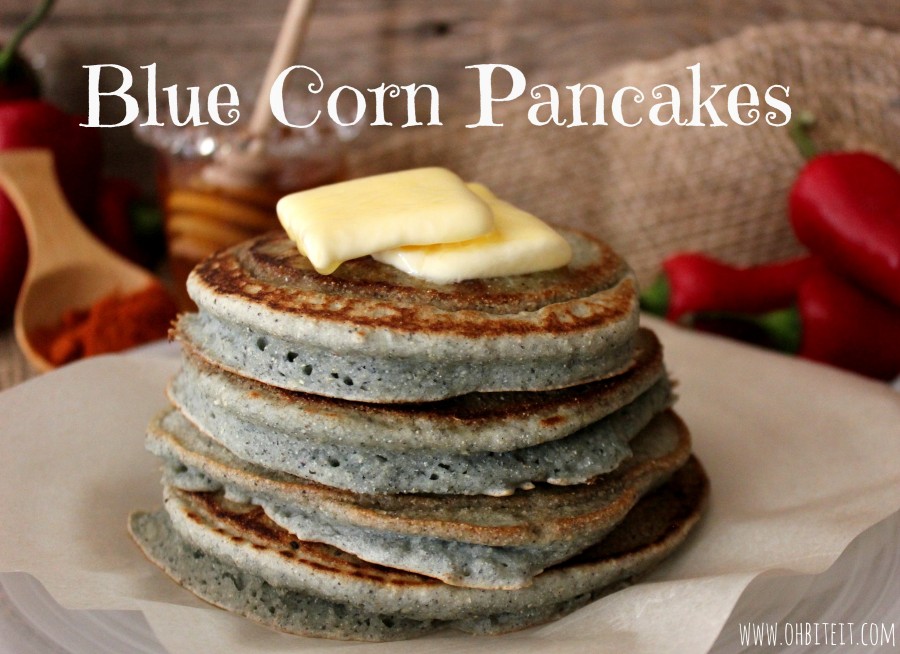 Directions:
Mix up the Pancake mix according to the package instructions
In a small/medium bowl combine the honey with the Chile Powder..add as much as you like~
Now start stacking!
Stack them high, stack them wide…just stack them…
Then remember to add some Butter…duh!
And feel free to share some…HAHA…good luck!
Add that Honey, Honey~  It takes these over the top…
Ring that Breakfast bell, and you'll see that everyone is already there  🙂
Grab a plate for you…because uhh…YOU!  🙂
And because YOU deserve it, darn it!  ~Enjoy!  🙂