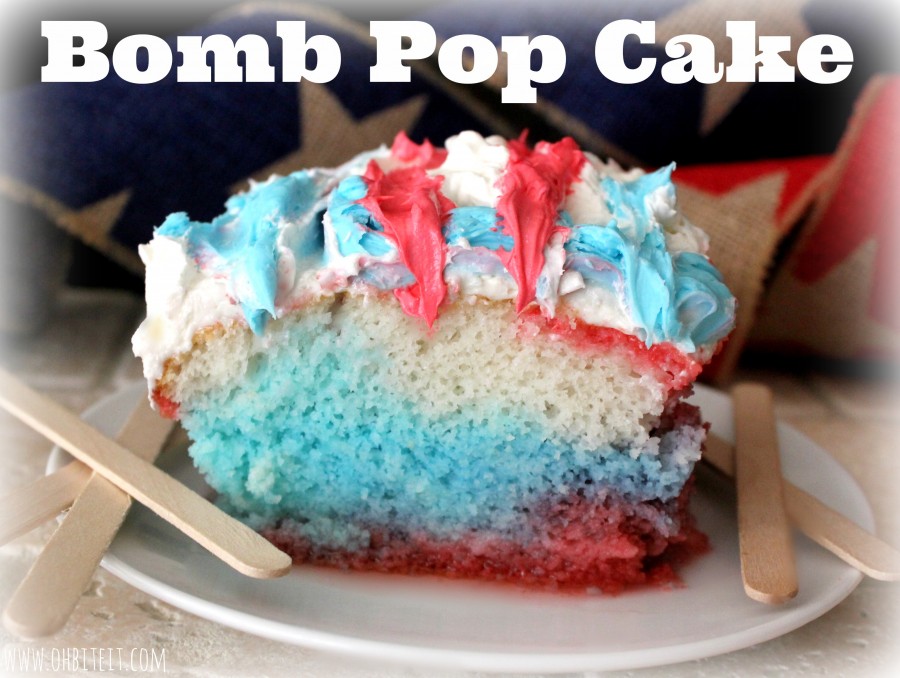 Ohhhh~~~  I'm SO excited about this cake because it takes my ALL-TIME favorite Summertime, Ice Cream Truck Treat and morphs it into CAKE!  Yep~CAKE!
This recipe was inspired by food.com's Bomb Pop Cocktail, which I LOVE!!  All of the classic Cherry, Blue Raspberry & Lemony-Lime flavors of a Bomb Pop are now suspended inside a tender, sweet, fluffy, moist CAKE…minus the creepy, sweaty, bald man handing you change..lol!
I can hardly contain myself!  This changes everything….EVERYTHING!  🙂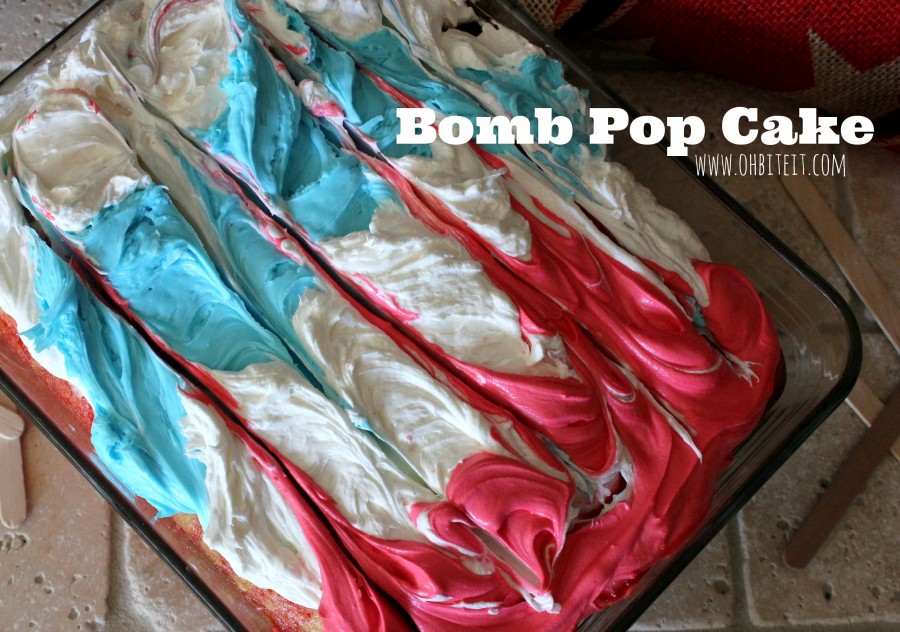 Bomb Pops by the forkful, classic multi-colored lips, yummy in your tummy, cold and refreshing Bomb Pop meets Cake greatness!  And it won't even run down your arm…well, probably not!  🙂
Annnd…it's so easy!  The kids will love it and this will be the hit of every BBQ and patio gathering you attend!  I promise!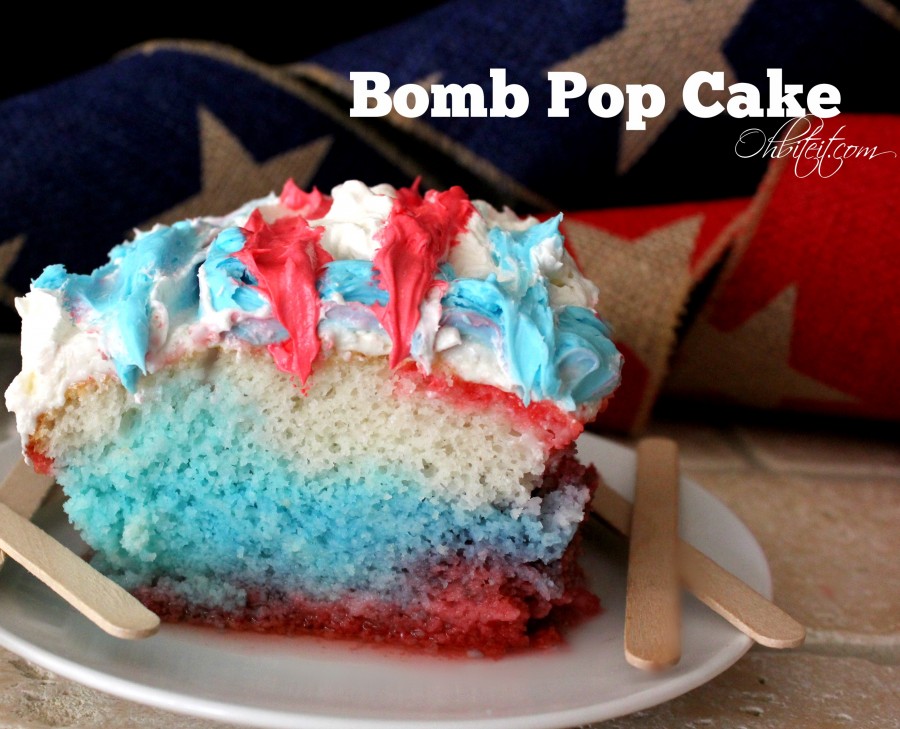 What you'll need: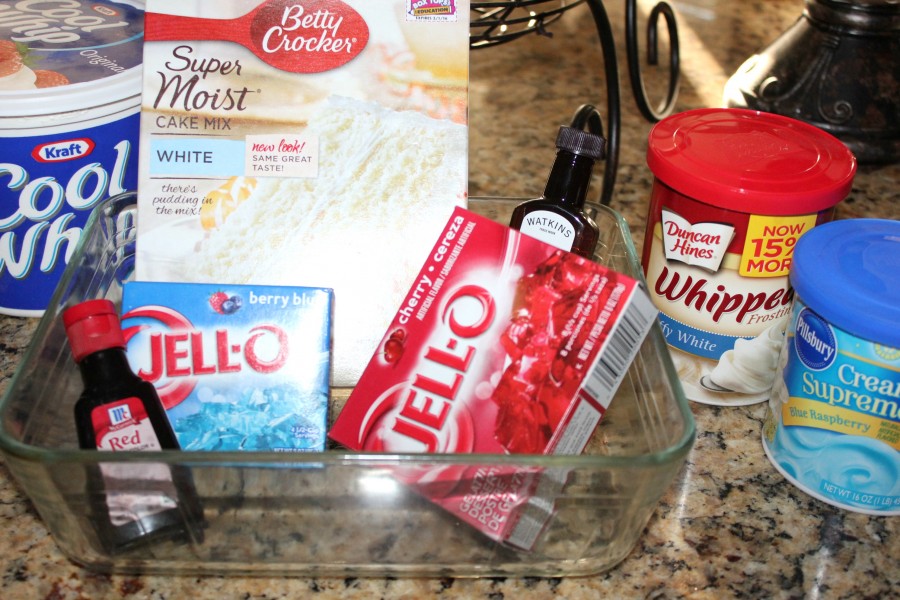 1 box of White Cake Mix with a few added drops of Lemon or Lime extract~~  OR you can use a Lemon or Lime Cake Mix!
2 cups of Cool Whip
1 cup of White Frosting
1 cup of Blue Raspberry frosting
1-3oz. box of Blue Raspberry Jello
1-3oz. box of Cherry Jello
Red Food Coloring
Popsicle Sticks..for fun!  ..optional!
An 8×8 baking dish for a thick cake…a 9×13 for a not-so-thick cake  (I used 8×8)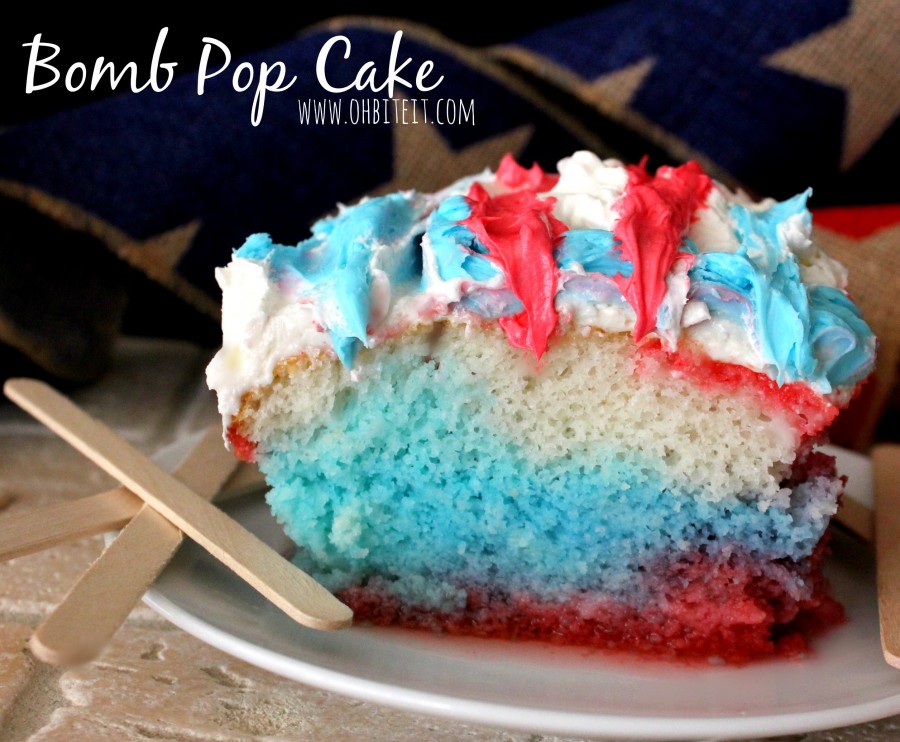 Directions:
Bake up the cake according to your box instructions…remember if you use the White cake mix, add a few drops of Lemon or Lime extract to the batter!
Let the cake cool~
Prepare each color of Jello and set aside
Now poke holes in the cooled cake…
Pour each Jello color down into the holes, alternating the colors between the holes, so it's as evenly colored as possible…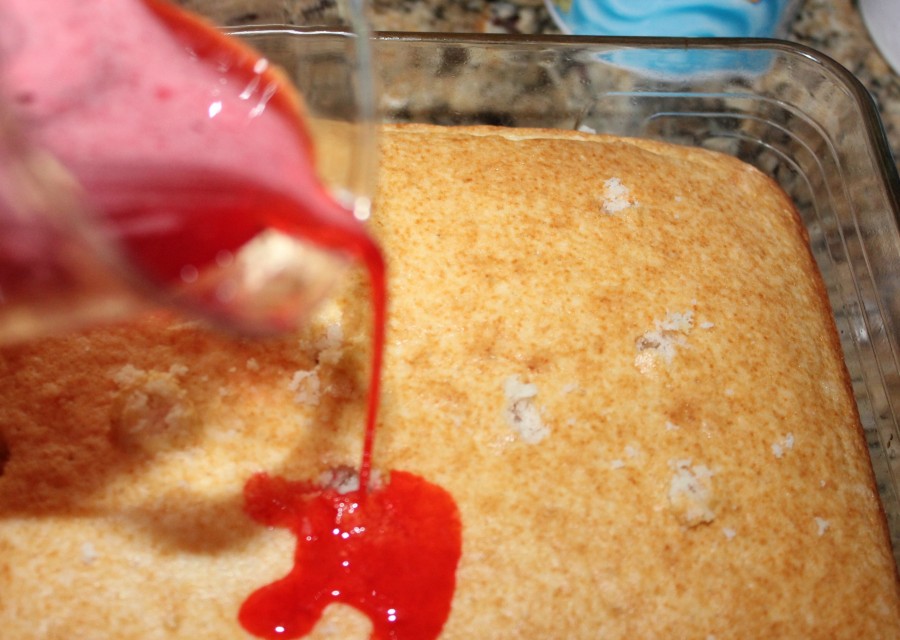 Place it into the fridge to set up for 4 hours to overnight~
Before serving, mix together the Cool Whip and the red food coloring until you get the desired Red color
Frost the top of the cake with the White, Blue and Red Frosting, in your favorite Bomb Pop fashion…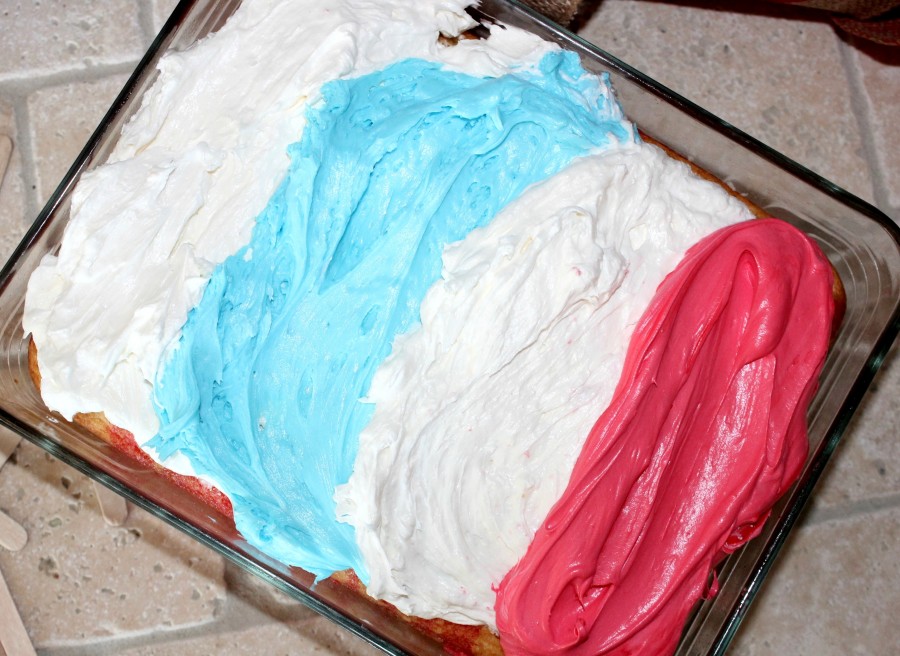 Serve it up with some whimsical sticks and  nice and cold if you prefer!  Dig into that Bomb Pop Cake experience like no other!  It's SO yummy! ~Enjoy!  🙂