Here I go again, and this time I almost feel dirty, corrupt and just plain wrong!  Taking an innocent childhood favorite like the Fudgsicle, and boozing it up with, well…booze, somehow seems beautifully wrong!  On the bright side, you'll feel totally fine with it, as soon as you indulge in your first shot..lol!
Sooo, ..put those kids to bed early and let's get our Bourbon filled Fudgsicle Shots on!
These little shots are the perfect size to top off any meal, the perfect little way to end the night..especially when it's SO hot outside and we've spent the entire day sweating!!  Right? …RIGHT!
Creamy, cool, sweet and filled with chocolatey booze…sweet dreams to us! 🙂
Let's DO this!  ~Cheers!
What you'll need: 
Shot glasses~  I found these adorable ones at World Market..you can check them out here >> ADORABLE SHOT GLASSES!
FYI: A standard shot glass will help these come out just a little bit easier, since there is no lip on them~  After 2, you won't even care! 🙂
Popsicle Sticks
1 small box of Chocolate  JELL-O Instant Pudding
1/2 cup of Bourbon (replacing some of the Milk for the Pudding!
Chocolate Syrup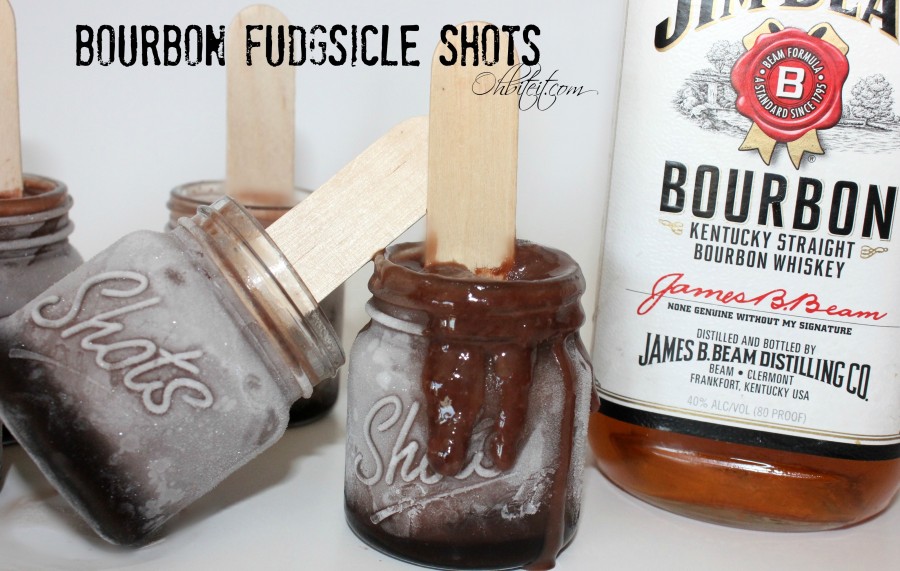 Directions:
In a medium bowl prepare the Pudding according to the package instructions, but replace 1/2 cup of the Milk with Bourbon!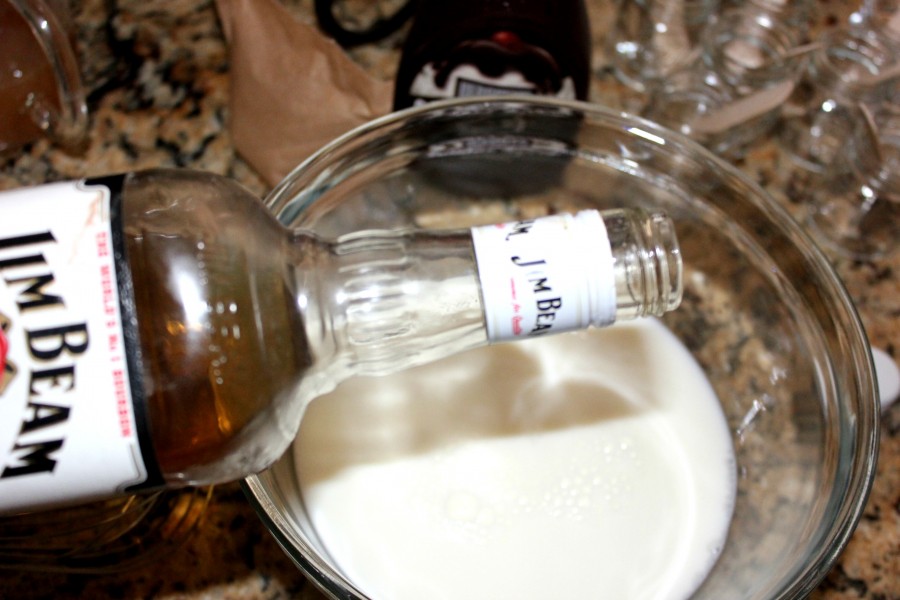 Pour a drizzle of Chocolate Sauce down into the bottom of each shot glass…
Now pour in the Pudding.  Place a stick into the center and secure it with some plastic wrap…
Then into the freezer they go~  A few hours, or over night for a maximum freeze!
Let them sit out for a few minutes and they will come right out!
Be sure to share with your closest friends and family!
And that means you too!!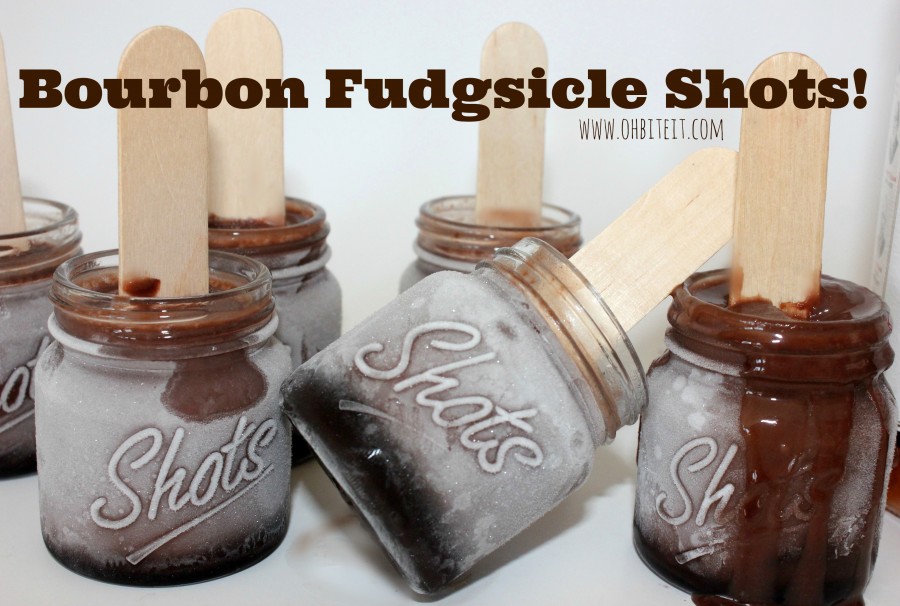 Heck..you can even enjoy these Shots before Noon..it's hot during the day, you'll need to cool off..LOL!  ~Enjoy!