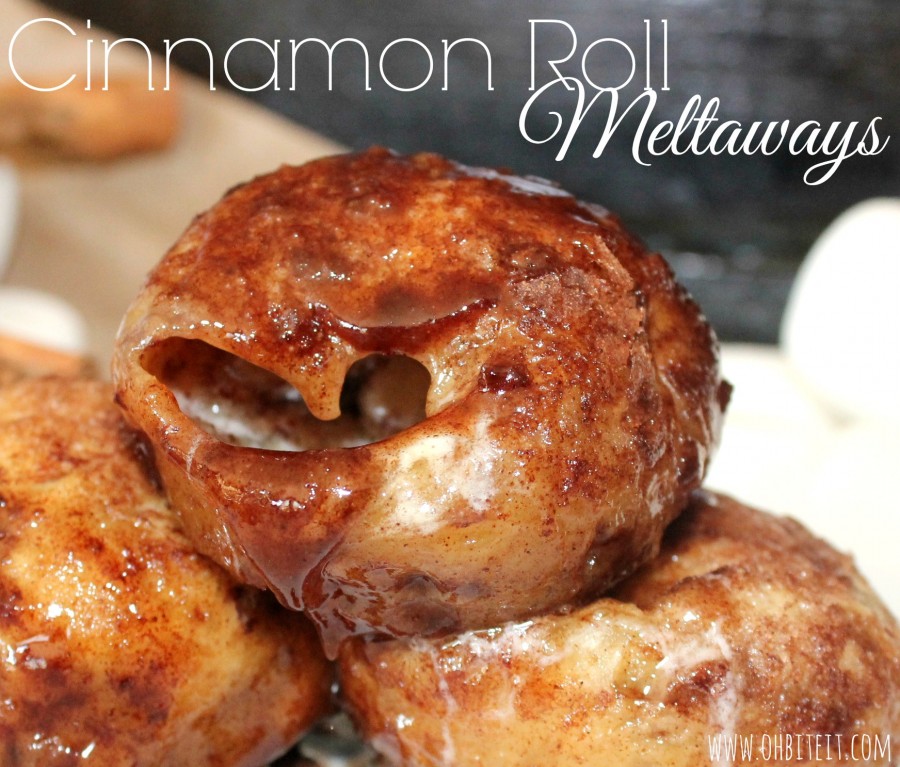 I did it~  I found yet another way to enjoy Cinnamon Rolls!  And just when I thought my Cinnamon roll idea bucket had all but dried up..haha!  Here we are with what I think is my ultimate favorite..all-time Cinnamon Roll recipe.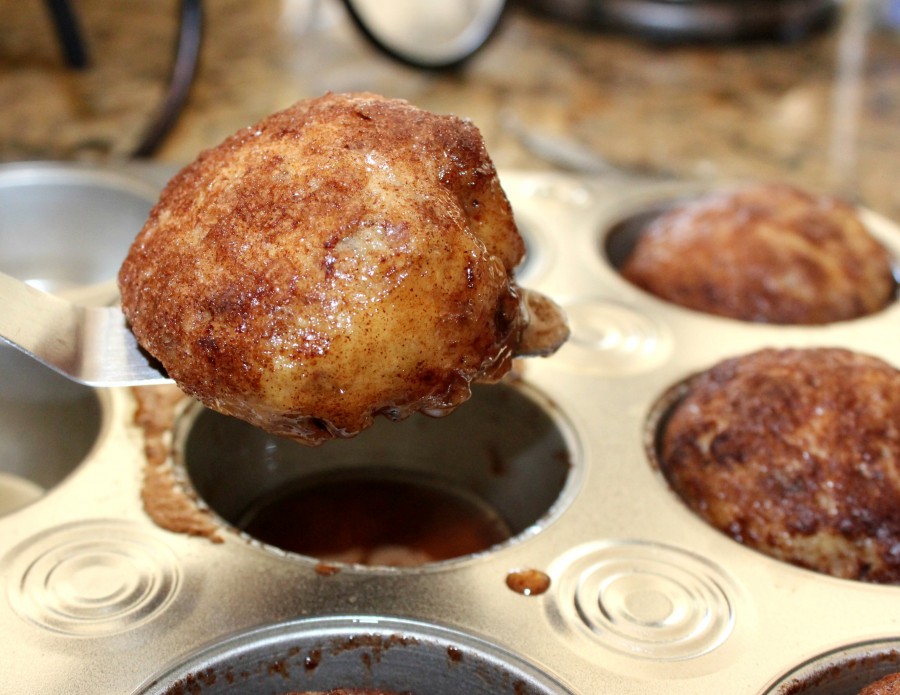 I seriously don't think I've ever had a Cinnamon Roll quite THIS good.
These Cinnamon rolls are sweet, sticky and puffed.  Filled with a melt-in-your-mouth Melted Marshmallow Glaze that will literally have you reaching for another one before the first one is even gone!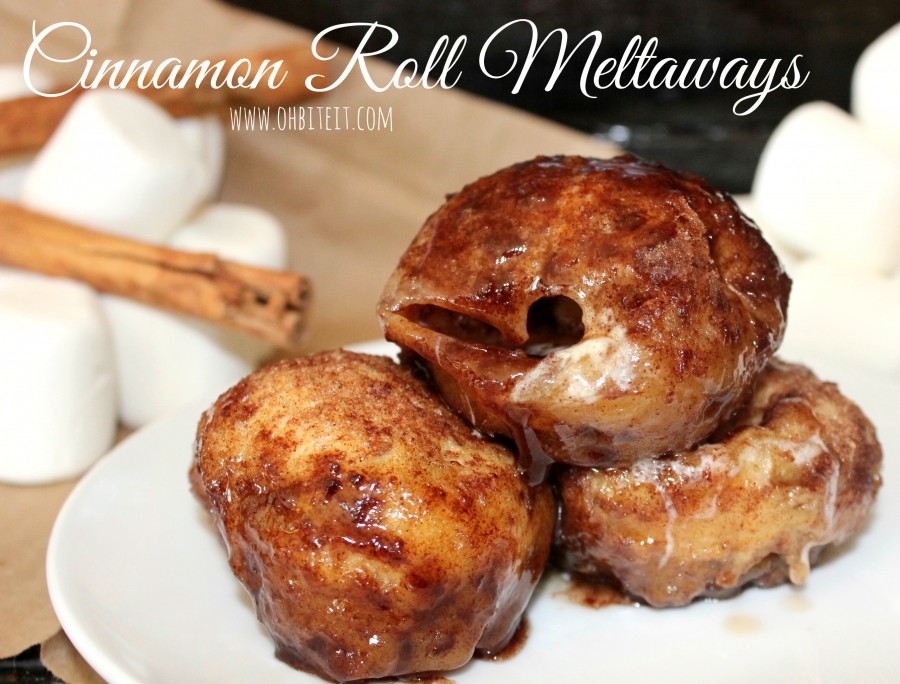 They are so light and tender and SO unique!  And did I mention how simple they are?  No..I didn't?!  Well, they are just about as simple as you can get for such an epic result!  Make a batch…go, go on!  🙂
What you'll need for 8 super sticky-sweet Meltaways: 
1 package of Pillsbury Cinnamon Rolls
8 regular size Marshmallows
4 tablespoons Butter..melted
1/2 cup of Cinnamon/Sugar (whatever ratio you like)
A cupcake baking pan
Directions:
Roll out the Cinnamon Rolls, just until they're evenly spread out, and are large enough to wrap around a Marshmallow.
Wrap each Roll around one Marshmallow, and dip it evenly in the Butter…
Now coat the entire thing with some Cinnamon Sugar…
Place each one into the Cupcake Pan and bake them at 350 degrees for approx. 12-15 minutes, or until they're puffed, firm and golden…
Let them cool so you can safely handle them.
Share them with family and friends…that you love!  Because they 'heart' you…see>>
The Marshmallow melts away and leaves behind the most amazing glaze EVER!
Grab one for you before they're all gone…
Add some frosting on top…And DIG IN!  ~Enjoy!  🙂